How The World Shops Cross-Border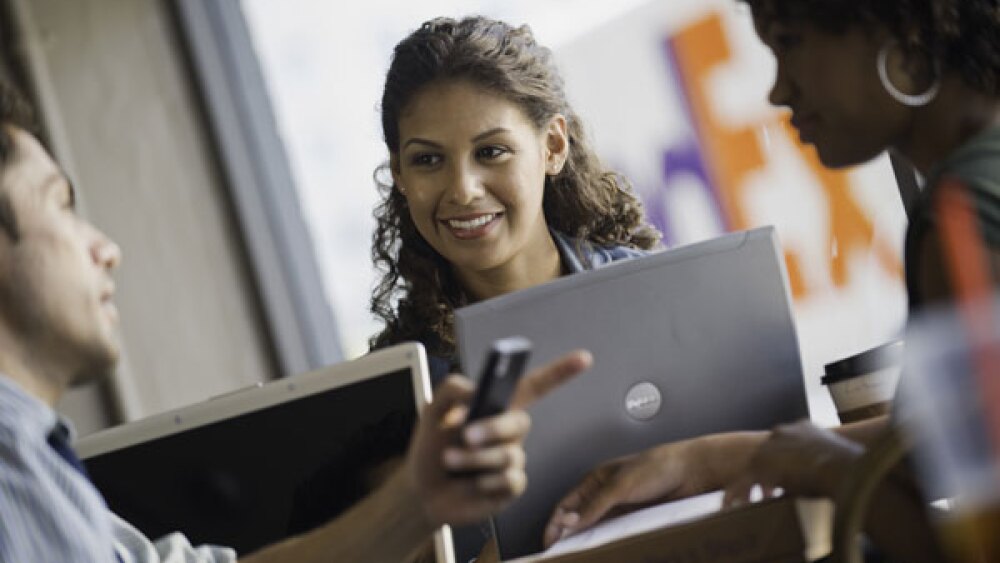 New Study on Trends in Global Cross-Border Shopping
To Conquer Cross-Border Territory Online
MEMPHIS, February 9, 2015 – Results from a new study commissioned by FedEx Corp. (NYSE: FDX) and conducted by Forrester Consulting on the priorities and preferences of global online shoppers, indicate how truly global online shopping has become. In an effort to better understand global purchasing behavior in cross-border e-commerce, researchers questioned more than 9,000 respondents in 17 countries and territories, as well as conducted interviews with small-and-medium businesses with cross-border operations.
With online buying behavior currently representing more than $1 trillion in sales per year and forecasted to nearly double in the next four years according to Forrester Research data, the findings of the paper, "Seizing The Cross-Border Opportunity,"* are revealing. Clothing and apparel are the most popular online purchase, along with books, electronics and cosmetics. The study also found a significant part of ecommerce shopping globally involves cross-border shipments.
"This research provides deep insight into the priorities and preferences of global online customers and highlights how small and mid-sized retailers can better take advantage of the cross-border opportunity," said Raj Subramaniam, executive vice president, Global Marketing, FedEx. "Knowledge about both the cultural similarities and differences in geographic markets can help businesses gain real online retail advantage."
GLOBAL CROSS-BORDER RESULTS:



82% of global respondents report making an online purchase from a merchant outside their home country. These rates vary minimally across regions from a high of 90% of Canadians reporting purchasing cross-border compared to a low of 59% of Japanese. On average, these customers reported spending about $300 on cross-border items a year.

Primary online shopping destinations are the US, China and the UK. While shoppers indicated purchasing cross-border from all 17 international markets included in the study, the US, China and the UK were the top 3 exporters of online purchases. 91% of Canadians who responded reported making their cross-border purchases from the US, with Latin American shoppers sourcing from the US as well, including 68% of Brazilians who responded. Europeans have a tendency to order within the EU, although UK businesses ship primarily to the US and Australia. Shoppers in Japan and Korea stated they purchase more frequently from the US than they do from their APAC neighbors.

Cross-border shoppers prefer to purchase from well-known major multi-brand retailers and global online marketplaces. In fact, the majority of respondents in every country surveyed ranked major multi-brand online retailers or marketplaces as their first choice out of five business types for cross-border purchases. The findings indicate an effective way for SME retailers to enter the global arena is through online marketplaces.

Duties and taxes curb cross-border activity. While shipping cost and delivery time are top- of-mind with shoppers, more than a third of global respondents cited high duties/taxes as a concern for cross-border shopping. The impact of duties and taxes was even more pronounced when researchers explored creating a standard duty free threshold. If all online purchases under $200 USD (localized) were duty free, 56% of global respondents would increase their cross-border shopping. Regionally, the hypothetical limit had the greatest impact on Latin American shoppers, with 80% of those respondents predicting an increase in their cross-border shopping. At the country level, 71% of respondents in India and 80% respondents in China indicated the same.
"The results of this study on global trends suggests that streamlining regulations by harmonizing duty free limits across the globe could result in a significant uptick in cross-border trade, benefitting consumers and businesses around the world," said David Cunningham, CEO and president, International, FedEx Express.
U.S. AND OTHER RESULTS
The online survey ** offers a glimpse into American's cross-border shopping habits, as well. Results show that 67% of US respondents indicated they buy items online at least once a month and a little over 30% say they make online purchases of goods from merchants outside their country at least every few months.
What all this means for the small and mid-size businesses is they also have an opportunity to take advantage of regional differences. Most Americans in the survey look to international SME retailers for specialty and unique items, in fact 51% of Americans vs 34% of global respondents cited it was the availability of 'specialty/hard to find items' as a reason for shopping cross-border.
Americans also indicated a greater interest in international cross-border shopping where the experience provided simple exchanges, guaranteed costs at check-out including duties and taxes, and free returns.
In a world of globalized shopping, cross-border ecommerce appears destined to grow exponentially, benefitting small and mid-size businesses and consumers with exciting and expanding opportunities. Whether the customers find retailers through word of mouth, search engines, or ads, the best results will no doubt come from having a reliable logistics provider with global network expertise that excels in helping online businesses go global from Day One.
About the Research Study
Forrester Consulting conducted an online survey in September 2014 of 9,006 global online consumers and interviewed 34 small and medium size businesses with international e-commerce operations in Australia, Brazil, Canada, China, Colombia, France, Germany, Hong Kong, India, Italy, Japan, Mexico, Puerto Rico, Singapore, South Korea, the UK, and the US to evaluate the current attitudes toward and experiences with cross-border shopping and order fulfillment, including the challenges and concerns faced by both groups in expanding these practices. Consumer survey participants included those aged 18 or older who have ordered a physical item shipped to themselves or another recipient over the internet within the past 12 months. Small and medium-size business interviewees were asked about the factors leading to their decisions to start an international e-commerce business, their experiences and challenges with fulfilling such orders, and the factors that may enable them to expand this practice. The study took place between July and September 2014.
About FedEx Corp.
FedEx Corp. (NYSE: FDX) provides customers and businesses worldwide with a broad portfolio of transportation, e-commerce and business services. With annual revenues of $47 billion, the company offers integrated business applications through operating companies competing collectively and managed collaboratively, under the respected FedEx brand. Consistently ranked among the world's most admired and trusted employers, FedEx inspires its more than 300,000 team members to remain "absolutely, positively" focused on safety, the highest ethical and professional standards and the needs of their customers and communities. For more information, visit newsroom.fedex.com/newsroom.
---
* "Seizing The Cross-Border Opportunity," a commissioned study conducted by Forrester Consulting on behalf of FedEx, December 2014 To read: www.fedex.com/ecommerce
** A commissioned survey conducted by Forrester Consulting on behalf of FedEx, August 2014