The FedExCup Trophy by Tiffany & Co.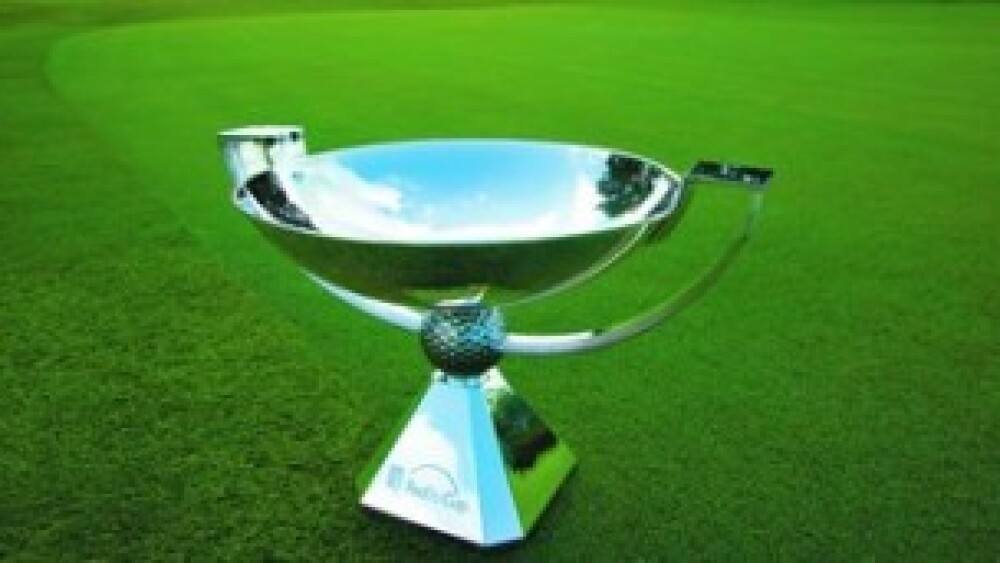 Tiffany & Co. has created the FedExCup Trophy, an award designed for the PGA TOUR's new season-long points competition, where one definitive champion will be crowned. The goal of greatness is crafted into every detail of this valued award.

• 2007 is the first year the PGA TOUR will award the FedExCup Trophy.

• A sterling silver spun cup, 15 inches in diameter, is balanced on a solid titanium finial 'dimpled' to symbolize a golf ball resting on an eight-sided base etched with the FedExCup logo.

• The handles trace the arc of a golf swing and are attached to the cup and the ball in a marriage of perfect proportion and symmetry.

• The perpetual trophy is 21.5 inches high, weighs 33 pounds and features an ebonized 12-inch-high wood base with eight applied sterling silver panels. Together the panels provide space for engraving 48 years worth of future champion's names.

• The keeper trophy, awarded to the FedExCup champion, is 13.25-inches high and will be engraved with their name only.

• The trophies are crafted at Tiffany's sterling silver workshop in New Jersey and take approximately six months to create.

• Master artisans employ age-old silversmithing techniques -- spinning, hand engraving, finishing and polishing -- to create the trophies.

Tiffany & Co. creates awards for many of the world's greatest sporting events. Among them are the Vince Lombardi Trophy for the National Football League, the National Basketball Association Larry O'Brien Championship Trophy, Major League Baseball World Series Trophy, and the U.S. Open Tennis Championship Trophies. Inspired by the transcendent form and energy of competition, these outstanding Tiffany designs are a lasting tribute to the athletes' dedication and the highest standards of excellence.

For more information about the FedExCup, visit www.fedexcup.com