Survey Reveals Marketers Desire High-Tech, High-Quality Printing Capabilities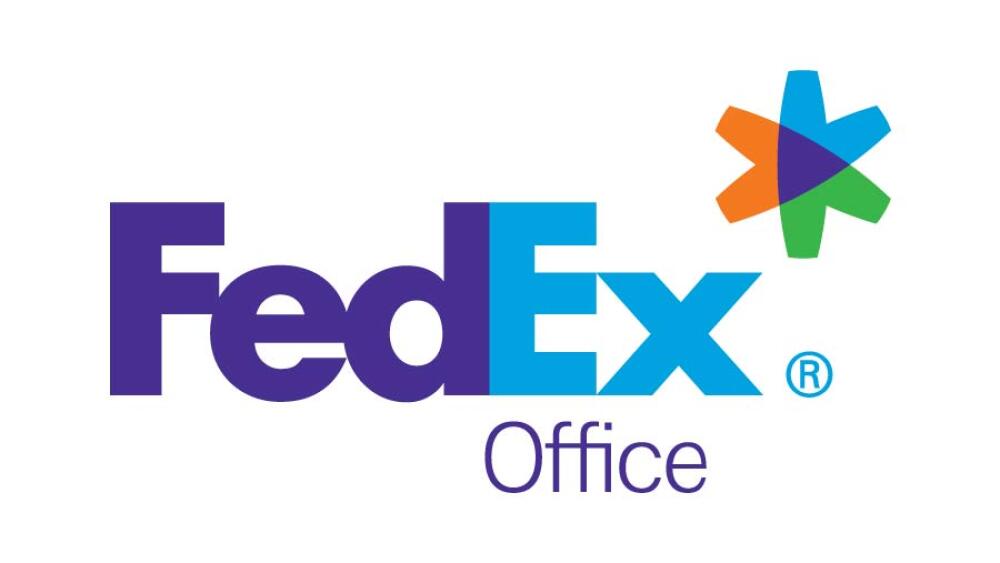 PLANO, Texas, November 4, 2015— How do companies maintain a competitive marketing advantage in a world filled with information overload? Digital media gets a lot of attention today, but a recent survey reveals printed marketing materials are a critical resource for corporate marketers.
Virtually all of the marketing executives (99 percent) reported using printed marketing materials such as direct mail, brochures, and signs during the last 12 months, and 86 percent used commercial printers for at least a portion of their print needs.
These were among the key findings from a recent survey1 of marketing executives conducted by FedEx Office®, a world-class commercial print provider, and Printing Industries of America (PIA), the world's largest graphic arts trade association.
Among other insights: Print quality (92 percent) and the ability to handle the volume needed (88 percent) were the most important factors in deciding to use commercial printing providers instead of in-house resources. Respondents emphasized the importance of quality, revealing that when choosing a commercial printer they place more importance on product quality (64 percent) than cost (54 percent).
According to Ron Davis, senior vice president and chief economist at PIA, the results also indicate that printing services incorporating advanced digital technologies are providing marketers with a competitive advantage.
"Today, marketers must nimbly move to take advantage of opportunities or counter threats," Davis explained. "That furthers the need to leverage technology to produce high-quality materials that can be scaled to meet rapidly-evolving demand."
Advanced Technologies Make a Difference
As printing capabilities evolve, marketers are increasingly interested in tapping technology-rich external resources. Nearly half of respondents (48 percent) find "cloud" printing to be useful in simplifying the ordering process. Beyond their interest in the cloud, 42 percent of survey respondents said it would be useful to have access to advanced technology for color printing, and 35 percent want the ability to digitally manage their print orders – capabilities that may not be readily available internally.
"The survey confirms that marketing organizations must execute and deliver large-scale, complex commercial printing projects with the same reliability as smaller projects," said Aimee DiCicco, senior vice president of sales, FedEx Office. "That's why FedEx Office strives, every day, to apply our expertise in operations, digital technology and logistics to deliver any job on time, within specifications and to the locations desired."
More often, quality is a challenge when dealing with internal printing resources (53 percent) as compared to commercial printers (40 percent).
For more information about FedEx Office and Printing Industries of America, visit www.fedex.com/office and www.printing.org.
1 FedEx Office and Printing Industries of America conducted a seven-minute phone survey among 402 marketing executives regarding business printing, with a focus on print needs and distribution efficiencies. The survey was fielded September 11-19, 2015, with a margin of error of +/- 4.89% at the 95 percent confidence level.
About FedEx Office
FedEx Office has more than 1,800 stores and locations in the U.S. and Canada, providing convenient access to printing and shipping expertise with reliable service. The company's network features retail stores, centralized production centers, corporate on-site print centers, and on-site business centers at hotels, convention centers and universities. Services include digital printing, professional finishing, document creation, direct mail, signs and graphics, copying, computer rental, free Wi-Fi and corporate print solutions. In addition, the company offers FedEx Express® and FedEx Ground® shipping, Hold at FedEx Location, and packing services backed by the FedEx® Packing Pledge. For more information, please visit fedex.com/office.
About Printing Industries of America
Printing Industries of America is the world's largest graphic arts trade association, representing an industry with approximately one million employees. It serves the interests of thousands of member companies that offer a range of services beyond printing, including fulfillment, mailing, database management, cross-media campaign execution, and Web storefronts. With local affiliated associations, it delivers services and products that enhance the knowledge, growth, and profitability of members through advocacy, research, education, and networking. To find a PIA member printer, visit www.printaccess.com.