Frederick W. Smith honored by Atlantic Council with Distinguished Business Leadership Award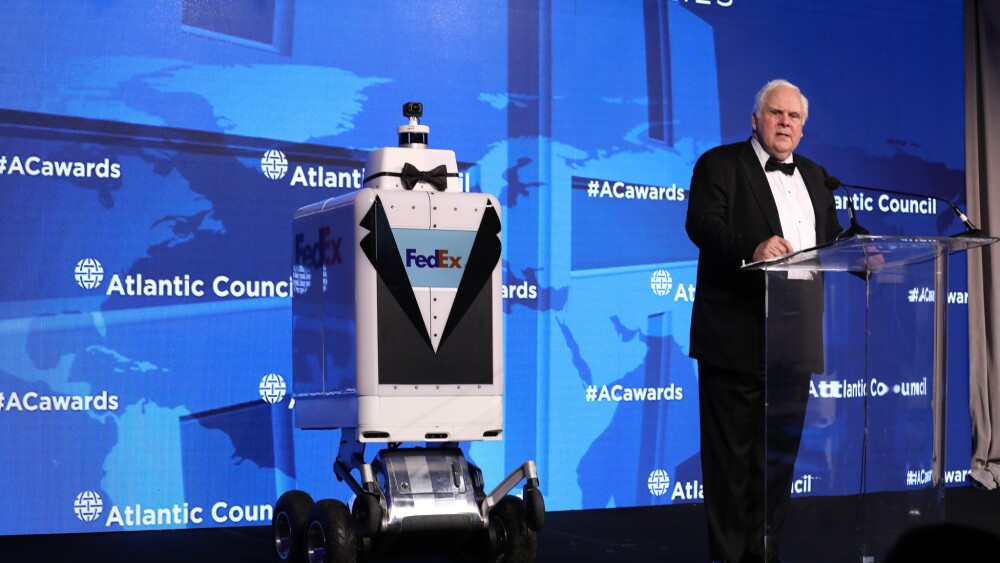 MEMPHIS, Tenn., May 1, 2019—FedEx Corp. (NYSE: FDX) announced today that Frederick W. Smith, Chairman and CEO was presented with the Atlantic Council's Distinguished Business Leadership Award at the Atlantic Council's Distinguished Leadership Awards event in Washington, D.C. on April 30.
The annual event honors several distinguished leaders for their versatile contributions to the strengthening of the transatlantic relationship. Full text of Fred Smith's remarks is available on Policy Perspectives.