FedEx to Support "Hiring Our Heroes"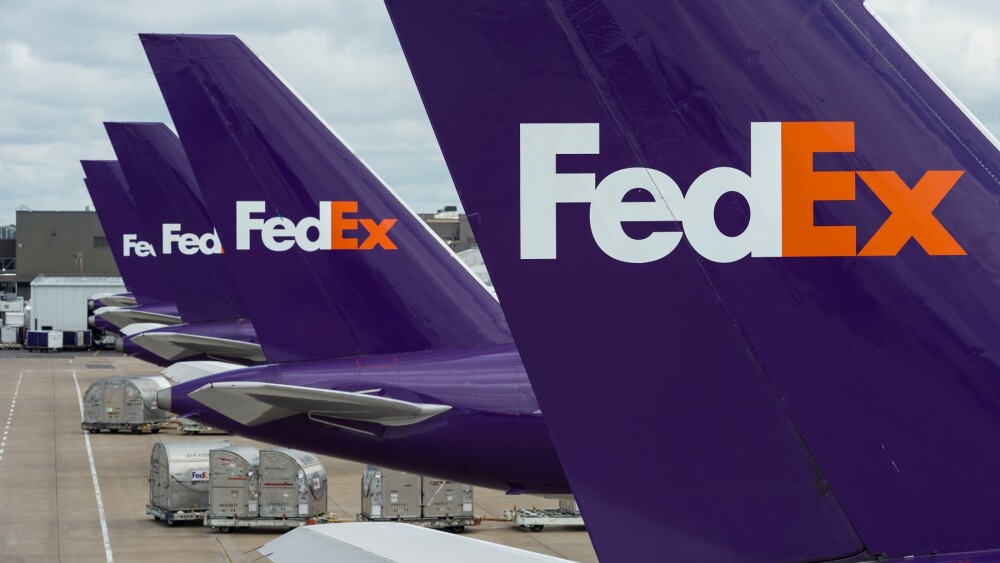 WASHINGTON, D.C.—The U.S. Chamber of Commerce Foundation's Hiring Our Heroes (HOH) today welcomed FedEx as the newest member of its Veteran Employment Advisory Council (VEAC). By joining the VEAC Chairman's Circle, FedEx continues to grow its commitment to America's military families by connecting military members and spouses to meaningful job opportunities. As part of the relationship, FedEx will not only provide private sector insights to HOH leadership but the company has committed $150,000 to sponsor hiring events and programming across the country, including $50,000 in transportation support, making FedEx the official shipping service for HOH. "By joining the VEAC, FedEx is taking its commitment to military families to the next level," said Eric Eversole, a vice president at the U.S. Chamber of Commerce and president of Hiring Our Heroes. "FedEx's commitment and input will allow Hiring Our Heroes to continue hosting free events and programs, as well as sharing valuable resources with veterans, transitioning service members, and military spouses. We look forward to working together to get these talented men and women hired."
"FedEx is committed to providing opportunities for our nation's veterans," said Neil Gibson, vice president, Corporate Communications, FedEx Services. "We are proud to work with leading organizations like Hiring Our Heroes to assist service members and their families in making the transition to civilian life."
FedEx becomes the newest member of the VEAC, an advisory council comprised of more than 35 of America's largest employers across all industries and sectors. The council is committed to five fundamental principles:



Hiring veterans and military spouses;

Sharing best practices and adopting next practices for veteran and military spouse employment;

Reporting measures such as job opportunities, interviews, and job placements;

Providing mentors to help transitioning service members and military spouses; and with the support of the U.S. Chamber's vast grassroots network;

Enlisting the commitments of thousands of small businesses to hire veterans and military spouses and increasing the number of military-owned small businesses across America.
Through the support and advisement of both councils, more than 28,200 veterans and military spouses have obtained jobs through Hiring Our Heroes events and more than 2,000 businesses of all sizes have pledged to hire 707,000 heroes as part of the Hiring 500,000 Heroes campaign. Of those commitments, 500,000 hires have been confirmed. Hiring Our Heroes is a nationwide initiative to help veterans, transitioning service members, and military spouses find meaningful employment. Working with the U.S. Chamber of Commerce's vast network of state and local chambers and other strategic partners from the public, private and nonprofit sectors, Hiring Our Heroes has helped hundreds of thousands of veterans and military spouses find meaningful employment through more than 950 job fairs in all 50 states, Puerto Rico, the District of Columbia, and on military installations overseas; a suite of free online career-based resources; and the Hiring 500,000 Heroes campaign.
The U.S. Chamber of Commerce Foundation is dedicated to strengthening America's long-term competitiveness and educating the public on how the free enterprise system improves society and the economy.