FedEx Office Expands Presence with Third Washington University Location
New Location Provides Additional Access to Manage Customers' Printing and Shipping Needs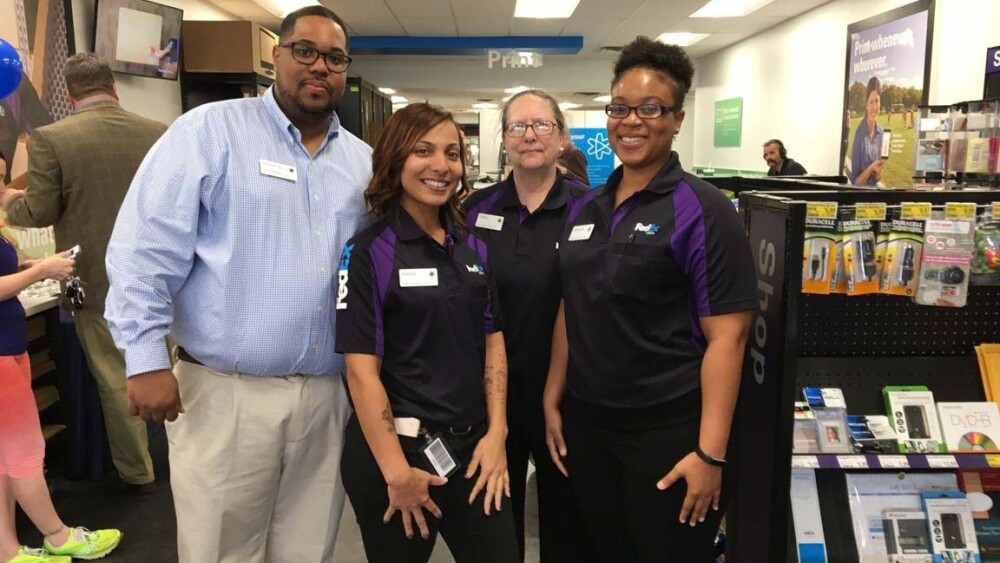 PLANO, Texas, July 26, 2017—FedEx Office, a world-class provider of convenient, state-of-the-art printing, packing and shipping services, celebrated the grand opening of its latest on-campus center today on the Washington University Medical Campus in St. Louis. Situated in the Clinical Sciences Research Building, this location marks the third FedEx Office center at Washington University, with two of the centers located on the Medical Campus and one center located on the university's Danforth Campus.
The new FedEx Office center features a suite of flexible and scalable printing and shipping management solutions to meet the needs of Washington University's medical staff, students and visitors.
Washington University is a participant in the FedEx OnCampus program, providing collegiate communities access to extensive printing and distribution networks. Whether needs include signs and posters, packing and shipping, or day-to-day printing, customers can count on state-of-the-art equipment and production services from the printing experts at FedEx Office. Additionally, customers may hold packages at this location for safe and reliable pickup.
Through its unique, flexible solutions, the FedEx OnCampus program serves colleges and universities, hotels, corporate campuses, and health care campuses across the United States.
The FedEx Office center is located at 4939 Children's Place, Suite 2231, St. Louis, MO, 63110. Call 314-367-8682 or go to www.fedex.com/office for specific center details.