FedEx Office Brings Same-Day Delivery Service to Oregon
Local, Convenient Courier Service Now Available in Portland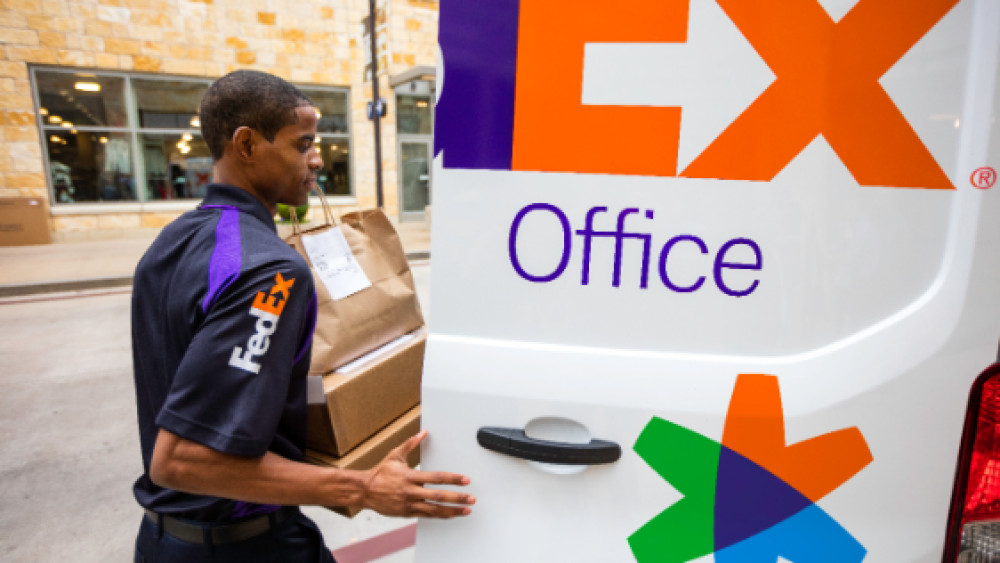 PLANO, Texas, April 9, 2018 — FedEx Office, a leading provider of convenient, state-of-the-art printing, packing and shipping services and a subsidiary of FedEx Corp. (NYSE: FDX), has extended its local courier delivery service, FedEx SameDay® City, to Portland, the first market coverage in Oregon.
FedEx SameDay City offers residential and business delivery within hours with real-time notifications, by uniformed FedEx drivers, in branded vehicles.
The service, currently in 30 other markets and more than 1,800 cities across the country, gives consumers, retailers and small business owners benefits of FedEx's network of convenient and trusted solutions. Industries including health care, life sciences, manufacturing, finance, perishables, travel and automotive increasingly rely on same-day services.
With FedEx SameDay City, customers in Portland can choose the speed and cost to best fit their needs. Delivery services include:



Priority service: available seven days a week, with pickup and delivery in as little as two hours

Standard service: pickup and delivery in four hours from origin to destination, Monday through Friday

Economy service: also offered Monday through Friday, with delivery by end of the day

Route service: a custom, same-day service for regular pickup and deliveries at multiple locations
"Whether it's time-sensitive medication, auto parts, or important documents, customers can expect convenience, reliability and speed when they choose FedEx SameDay City," said Brian Phillips, CEO of FedEx Office. "Our Portland launch broadens our service offerings to provide customers flexibility to send and receive packages at their convenience, all within one day."
Additionally, customers using the FedEx SameDay City app can view the location of their packages on a delivery map and receive estimated arrival time notifications.
Customers may visit fedex.com/samedaycity and learn more about FedEx SameDay City delivery, as well as download the SameDay City mobile app.