FedEx Ground Opens New East Baltimore Distribution Center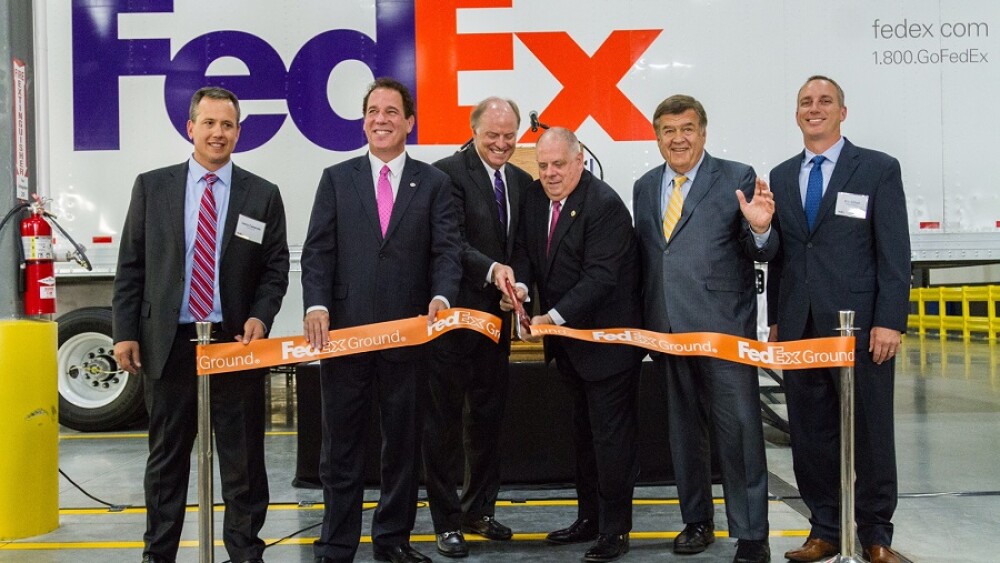 FedEx Ground celebrated the opening of its new distribution center in East Baltimore on Wednesday. FedEx Ground President and CEO Henry J. Maier welcomed Maryland Governor Larry Hogan, Congressman Dutch Ruppersberger, FedEx customers and other dignitaries to the facility's ribbon cutting ceremony.
The new 307,000 square foot facility showcases the industry's latest automated material handling and sortation technology and is part of the company's nationwide network expansion plan, which has created 15 new hubs and expanded or relocated 500 facilities in the U.S. since 2005.
"This new facility is the culmination of three things," said Mr. Maier. "One, a strong collaboration between the city, county, state and FedEx Ground; two, the matching of numerous job opportunities with a talented local workforce; and three, increasing customer demand for our services, which has doubled the number of packages we handle in the last decade. FedEx Ground is honored to grow its presence in Maryland and the greater Baltimore community."
During the event, Mr. Maier presented a ceremonial check in the amount of $5,000 to the Maryland Children's Alliance. The Maryland Children's Alliance is a non-profit group created to better serve abused and neglected children by giving them a voice and by encouraging healing.