FedEx Forecasts Record Volume This Holiday Season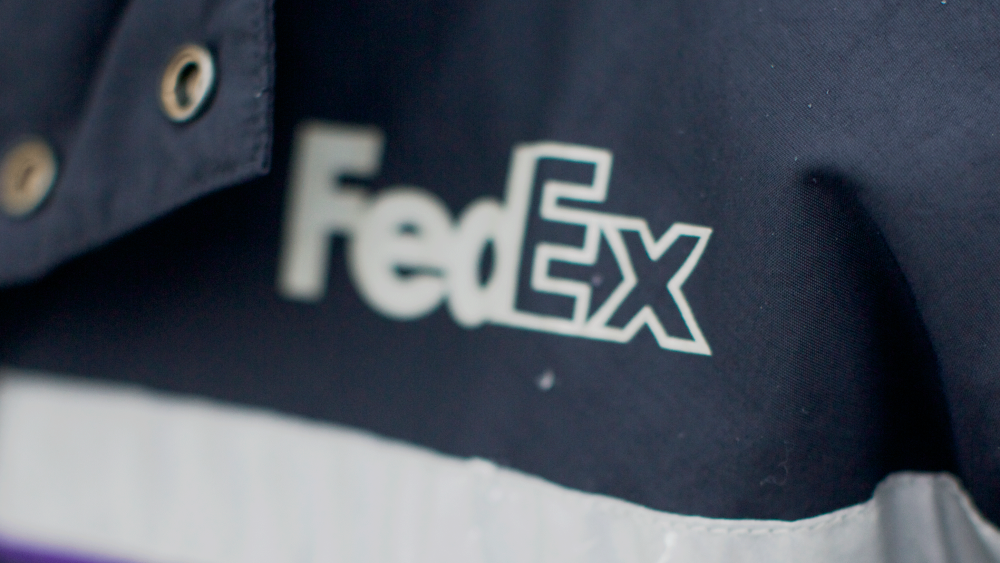 MEMPHIS, Tenn., Oct. 26, 2015—FedEx Corp. (NYSE: FDX) predicts it will move a record-breaking 317 million shipments between Black Friday and Christmas Eve. This forecast marks a 12.4 percent increase in year-over-year seasonal volume.
The season, which includes one more day than last year, is expected to be bolstered by three volume spikes, including Cyber Monday and the first two Mondays in December, in which the company expects to move more than double its average daily volume. Peak projections are included in FedEx earnings guidance for FY16.
"FedEx expects to see a record number of shipments move through our global network between Black Friday and Christmas Eve," said Frederick W. Smith, CEO of FedEx Corp. "The shift in consumer shopping patterns, fueled by the rise of e-commerce, continues to drive our volume. Our strategic investments, unmatched flexible global network, and more than 325,000 dedicated team members around the world are ready to help the holidays arrive again this year."
The National Retail Federation expects sales in November and December to grow 3.7 percent to $630.5 billion. The NRF also predicts e-commerce sales will continue to grow at a faster rate than brick-and-mortar sales, rising between 6 and 8 percent to as much as $105 billion.
Gearing up for the Holiday Season
FedEx has taken several measures to prepare for the busy Peak season.



The company has continued its strategic investment in network growth and capacity.




The company is investing $1.6 billion in FedEx Ground this fiscal year, most of which is for capacity and automation, including more than 160 major expansion projects. FedEx Ground has invested nearly $2.5 billion for growth and network expansion in the last five years.

FedEx Ground is nearly 27 percent faster than UPS Ground, and 83 percent of FedEx Ground shipments are delivered in three days or less.

FedEx Express has enhanced the capabilities of its global network through a fleet modernization program that saw 30 more reliable and efficient aircraft added over the past year (2 B777Fs, 18 B767Fs and 10 B757Fs).

FedEx Express added Enhanced Vision Systems to 250 aircraft, which will greatly improve pilots' ability to land in low visibility conditions and mitigate potential weather delays. The company is the only U.S. carrier with FAA approval to use the technology as low as 100 feet on instrument approaches.

FedEx Express is modernizing its ground fleet by adding over 7,000 new, fuel-efficient vehicles in fiscal years 2015 and 2016 combined.

FedEx Ground continues to advance the industry's most automated hub network with investments in package sortation systems that enable flexible and reliable operations and six-sided scanning tunnels that boost data and image capture.

FedEx Ground will run seven-day sort operations during Peak season and FedEx Express will run expanded operations with additional hub sorts based on customer needs.

FedEx is adding more than 55,000 positions throughout its network to help the holidays arrive this year. This includes package handlers, drivers and other support positions.
Hassle-Free Holiday Solutions
From speed and price point to flexibility and delivery location, FedEx offers a suite of solutions designed to fit customers' needs.



FedEx Delivery Manager® – allows U.S. package recipients to customize home deliveries to fit their schedules, including changing the time and location of a delivery, requesting a signature upon delivery and leaving instructions for the courier; sign up is free

Hold at FedEx Location – packages can be stored securely and free of charge for up to five business days at more than 2,400 FedEx locations in the United States, including 1,800 FedEx Office retail stores

FedEx SameDay City – available in more than 20 markets across the country, SameDay City offers customers same-day service, with uniformed FedEx drivers and branded vehicles, real-time tracking and world-renowned FedEx reliability

FedEx Ground retail rates are 10 percent less than UPS Ground retail rates.

FedEx Office pack and ship experts are trained to pack a variety of items, including those hard to pack objects that won't fit into standard-size boxes.
About FedEx Corp.
FedEx Corp. (NYSE: FDX) provides customers and businesses worldwide with a broad portfolio of transportation, e-commerce and business services. With annual revenues of $48 billion, the company offers integrated business applications through operating companies competing collectively and managed collaboratively, under the respected FedEx brand. Consistently ranked among the world's most admired and trusted employers, FedEx inspires its more than 325,000 team members to remain "absolutely, positively" focused on safety, the highest ethical and professional standards and the needs of their customers and communities. For more information, visit news.fedex.com.
Certain statements in this press release may be considered "forward-looking" statements within the meaning of the Private Securities Litigation Reform Act of 1995 with respect to future events and financial performance. These forward-looking statements involve risks and uncertainties. Actual results may differ materially from those contemplated (expressed or implied) by such forward-looking statements, because of, among other things, economic conditions in the global markets in which we operate, the impact of any international conflicts or terrorist activities, disruptions to the Internet or our technology infrastructure, the impact of changes in fuel prices and foreign currency exchange rates and adverse weather conditions or natural disasters, as well as the other risks and uncertainties you can find in FedEx's and its subsidiaries' press releases and SEC filings, including the risk factors in FedEx's most recent annual report on Form 10-K, as updated by FedEx's quarterly reports on Form 10-Q.