FedEx Donates $1 Million to St. Jude Children's Research Hospital®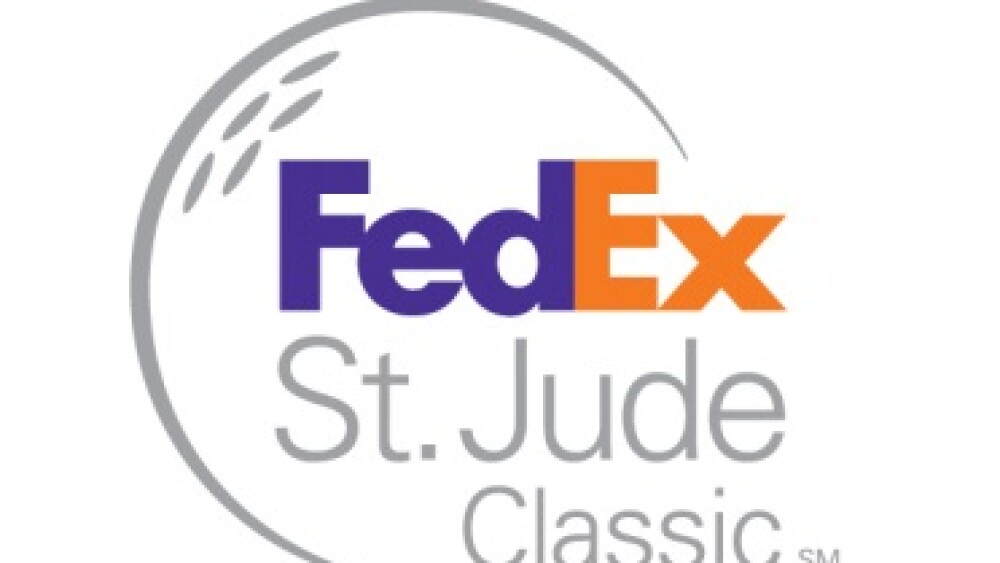 MEMPHIS, Tenn., June 10, 2015 — FedEx Corp. (NYSE: FDX) announced today that it will donate $1 million to St. Jude Children's Research Hospital® to support the hospital's lifesaving mission of finding cures and saving children. FedEx will make the $1 million cash contribution to St. Jude in the name of 2014 FedExCup Champion Billy Horschel. This donation is the first of a three year commitment in which FedEx will donate $1 million each year on behalf of the reigning FedExCup champion.
In addition to the check presentation, FedEx Express joined St. Jude in dedicating a FedEx Cessna aircraft to 9-year-old Tyler West. The Cessna cargo plane, one of more than 670 aircraft in the Express fleet, now features Tyler's name along with the iconic St. Jude logo and will be on display near the driving range throughout the FedEx St. Jude Classic.
"We are proud to support the groundbreaking research being done at St. Jude, which impacts the local community and the 30,000 FedEx team members based in Memphis, as well as thousands of children and families throughout the world," said Patrick Fitzgerald, senior vice president of Marketing and Communications, FedEx Services.
Tyler, son of FedEx Services Security Planning and Engineering manager Sean West, is the fourth recipient of the Purple Eagle dedication, an annual program that honors a St. Jude patient who is the child of a FedEx team member. Awareness gained through this program will help ensure St. Jude continues to freely share the breakthroughs it makes. Every child saved at St. Jude means that doctors and scientists around the world can use that knowledge to save thousands more children.
"Given the spirit behind the annual FedEx St. Jude Classic, the Purple Eagle dedication was created to shed much deserved light on the phenomenal work being done by the research hospital, and in particular, to celebrate a current patient, who happens to be the son or daughter of a FedEx employee," said Bill West, vice president of Supplemental Air Operations for FedEx Express. "As such, FedEx Express is proud to fly the Purple Eagle in our network with Tyler's name and St. Jude's logo proudly displayed, and we're happy to report the program is gaining momentum each year."
Tyler was diagnosed with acute lymphoblastic leukemia (ALL) in 2013 and is in his second year of treatment at St. Jude. He is a hero to his family, friends, FedEx and St. Jude. His name will travel throughout the Pacific Northwest as a permanent fixture on the FedEx Cessna Caravan 208 when it returns to service at the conclusion of the FedEx St. Jude Classic.
"With everything that Ty has gone through during his treatment, it makes me proud to know that FedEx supports St Jude, and they are helping kids like Tyler by bringing awareness and raising money to support the cause," said Sean West. "FedEx has helped our family during Tyler's treatment by supporting us when he needs to go to the hospital for appointments and treatments. FedEx and St. Jude are now a part of our extended family."
FedEx first became the title sponsor of the FedEx St. Jude Classic in 1986 and recently announced the extension of its title sponsorship through 2017. The tournament has raised more than $30 million for St. Jude since 1970, when the hospital became the sole beneficiary.
In 2007 FedEx aligned with the PGA TOUR to introduce the FedExCup, an exciting season-long points competition culminating with the PGA Tour's first-ever playoff system. The FedExCup has been an effective way for FedEx to reach its customers and engage in the community and has allowed the company to support national and local charities, such as St. Jude, in a hands-on manner.
"Tyler is so deserving of this recognition; his courage, spirit and zeal for life represent the many patients at St. Jude undergoing treatment and we are honored to have Tyler represent them," said Richard Shadyac Jr., president and CEO of ALSAC/St. Jude Children's Research Hospital. "FedEx is an amazing partner, and their generous $1 million donation is a testament to the company's continuing commitment to helping St. Jude save the lives of kids around the world."