FedEx Delivers Destination Weddings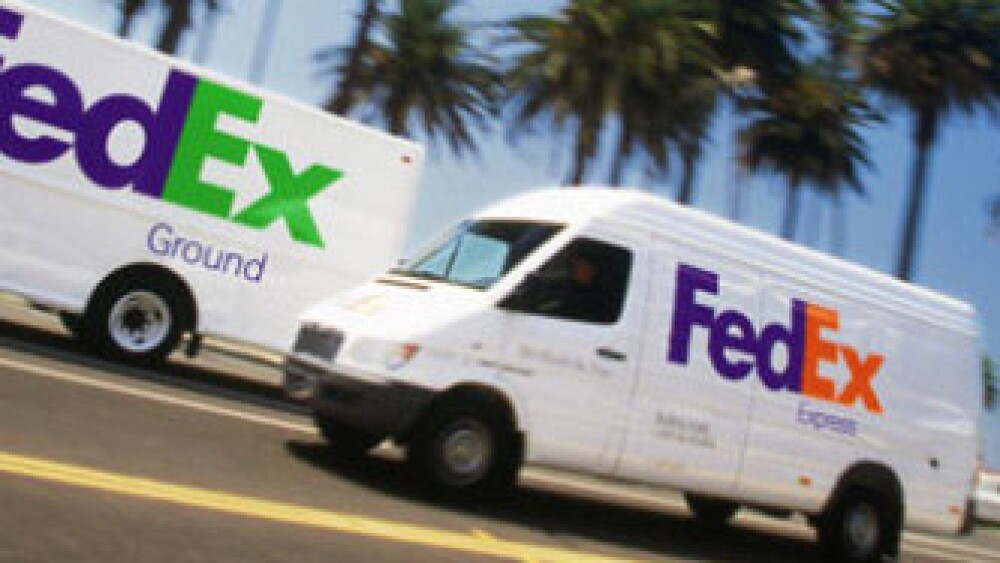 July 7, 2007 was one of the most popular wedding dates in recent history. With the crush of weddings scheduled on this date, many favorite locations were already booked—leading couples to schedule destination weddings instead. The logistics of coordinating a wedding from a distance can be a daunting undertaking, but FedEx can help to make sure that the dresses, cakes and flowers all end up in that perfect place at the right time.
According to the popular Web site TheKnot.com, July 7, 2007, featured over 300% more weddings than the average July Saturday in the United States. For many, the 7/7/07 date was the ultimate lucky charm—compared to other superstitions typically seen as good luck on the wedding day, such as rain, tying cans to the back bumper of the getaway car, or wearing something old, new, borrowed and blue.
Beach areas, mountain retreats and casino resorts are often popular choices for destination weddings. When planning one, FedEx can be a reliable resource every step of the way to the big day.


FedEx Kinko's is the source for last-minute invitations, programs and place cards.

When traveling, FedEx can "absolutely, positively" ship dresses, programs, favors and other items that are hard to pack in a luggage or carry on. For added reassurance, tracking numbers provide stop by stop detail as items make their way to the final destination.

Many trusted wedding vendors deliver via FedEx, including:




ProFlowers - From its wedding flower collection, flowers arrive a day or two before the wedding, already assembled and ready to carry.

Blue Nile - Engagement and wedding rings, gifts for the bridal party.

Hallmark - Invitations, albums, favors, gifts, decorations.

J. Crew - Dresses and suits for the bridal party and guests.
Even though the season isn't over, wedding experts are also expecting big things next year on August 8, 2008 (08/08/08), as the number eight is considered to be exceptionally lucky in the Chinese culture—and it happens to fall on a Friday.