eCommerce Growth will Continue to Depend on Major Transportation Providers
Ninety-five Percent of eCommerce Packages in U.S. Delivered by Top Three Carriers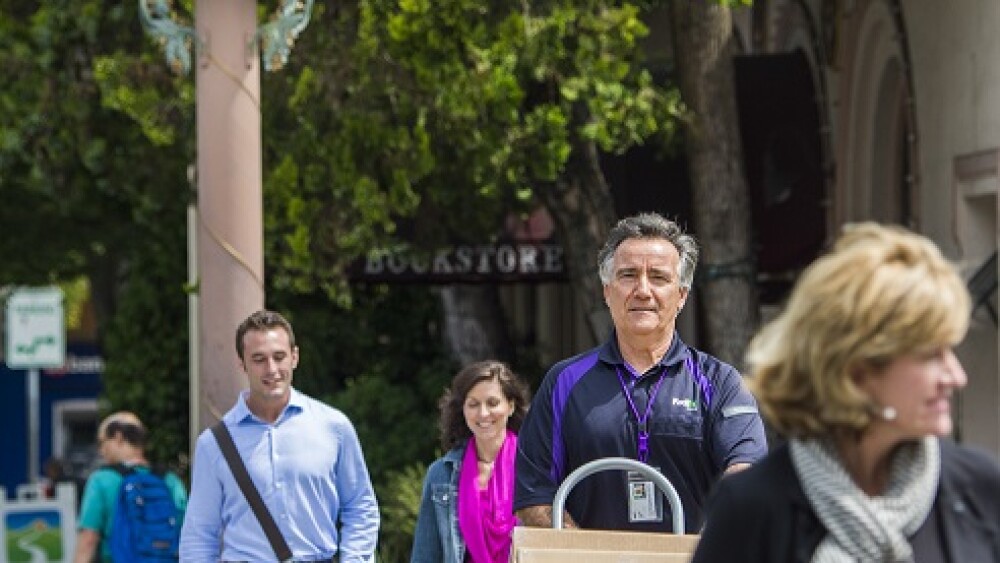 In a keynote speech before marketers at the Global Retail Marketing Association's Executive Leadership Forum today, Raj Subramaniam, executive vice president of marketing and communication at FedEx Corp. (NYSE: FDX), described FedEx as an essential engine of eCommerce, noting the company's status as the "original disruptor" in the dynamic logistics industry.
"I'm asked frequently about the explosion of eCommerce, and innovations that may 'disrupt' the logistics industry. The point we must not forget is that all of these virtual purchases must be rooted in the physical," said Subramaniam. "Without a physical network like FedEx – that reaches more than 220 countries and territories around the world – eCommerce simply does not exist."
Subramaniam went on to note that 95 percent of eCommerce packages in the United States are delivered by FedEx, UPS or the United States Postal Service, despite some media reports that emphasize competition from localized players.
"So much of the journey of these packages – a full 90 percent of the logistics operations – occurs before the last mile, and is therefore somewhat invisible to the end customer," said Subramaniam.
The last mile refers to end of the logistics cycle, the most visible part of the supply chain in which a package is delivered to a customer.
Subramaniam wrapped his address by discussing four trends that will define the future of eCommerce:
• Global growth – According to Accenture, cross-border eCommerce is forecasted to grow at an annual compounded growth rate of 27.4 percent over the next five years
• Increased mobile sales – Half of all mobile phones are now in the developing world, and, in Asia, mobile devices are expected to be responsible for 60 percent of all online retail sales by 2019.
• Rationalization of "free shipping" – Nine in 10 consumers take some sort of action during the purchase process to qualify for free shipping, whether that's bundling or choosing a slower shipping speed. Consumers have come to expect free shipping, but will retailers continue to cover the cost?
• Retail and Logistics Collaboration during Peak season – eCommerce growth is outpacing network capacity growth, and this is increasingly evident during the holiday season, Peak shipping season. Retailers and logistics providers must collaborate and set reasonable expectations for holiday shipping, in order to best serve customers.