American Red Cross and FedEx Announce Collaboration to Help Small Businesses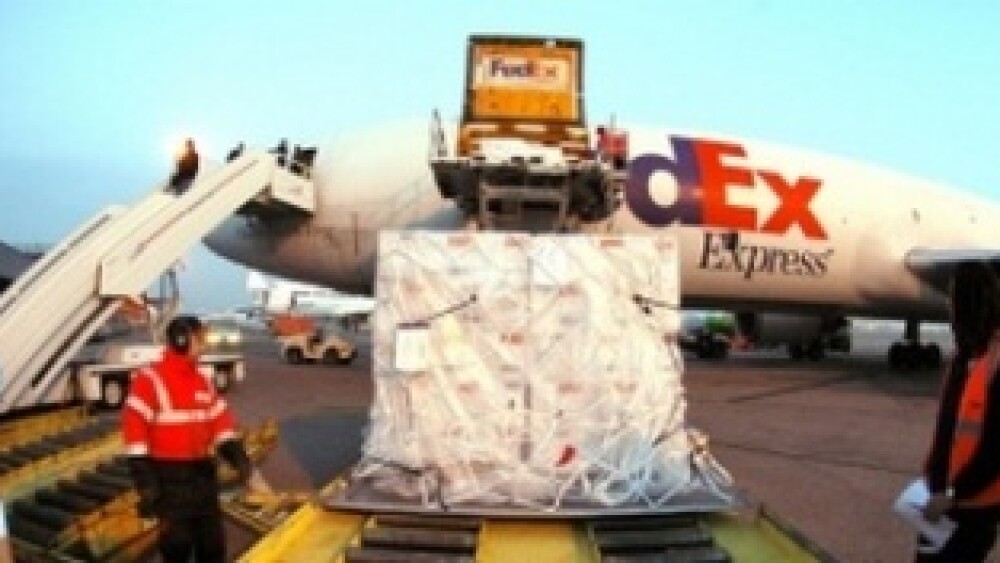 National Survey Reveals Majority of Small Businesses Are Unprepared
WASHINGTON, D.C., Thursday, September 13, 2007 - A national survey of small businesses conducted by the American Red Cross and FedEx Corp. (NYSE: FDX) found that while 94 percent of small business owners believe there is a potential for a disaster to seriously disrupt their business within the next two years, only 43 percent feel prepared for a one week disruption of their business, and 22 percent feel prepared for a one month disruption.

Importantly, many businesses do want to become better prepared with, almost a quarter of respondents indicating they are planning on taking steps to prepare their businesses for disaster.

Based on these findings, the American Red Cross and FedEx Corp. will create tools to help small businesses get prepared.
FedEx and the Red Cross have been working together to examine small business disaster preparedness because of the important role small businesses play in the national and global economy, as well as the safety and strength of the communities in which they are located.
"Having responded to more than 75,000 disasters nationwide last year, we've seen first hand how businesses with trained employees, protected resources and plans for operational continuity can decrease the physical and financial impact of a disaster, and lessen the burden on first responders," said Darlene Sparks Washington, Director of Preparedness for the American Red Cross. "All businesses should have a disaster plan, but for small businesses, being prepared can make a difference in being able to stay in business after a disaster."
The survey data is especially relevant considering that one in four businesses do not reopen after a major disaster such as a flood, tornado or earthquake, according to the Institute for Business and Home Safety, and considering that small businesses account for more than 99 percent of businesses in the United States alone.
"Disaster preparedness and contingency planning are core competencies at FedEx," said David Bronczek, president and CEO of FedEx Express. "In addition to helping small businesses grow by providing unrivaled access to the global marketplace, we are delighted to leverage our planning expertise in collaboration with the American Red Cross to benefit small businesses in their disaster preparedness efforts."
While small businesses have taken some steps to prepare their business and their employees in advance of a disaster, they lag behind on several important indicators. A majority of businesses surveyed have developed employee phone lists for notifications and communication during a disaster (86 percent); ensured the safety of important business files or records (75 percent); and purchased insurance for business disruption or damage (80 percent). But businesses are much less likely to have completed other important steps. Only 41 percent have taken preparedness steps based on the type of disasters common to the business location and only 55 percent have communicated with employees about their roles before and during a disaster.
Stacey Wieder is a practice manager at Lake Seminole Animal Hospital in Florida. She manages the hospital's disaster planning for its 13 employees. The Lake Seminole Animal Hospital had to evacuate and utilized shutdown procedures during Hurricanes Charley and Jeanne in 2004. "By planning ahead for emergencies, the hospital is demonstrating to employees that their personal safety is important. Our employees have become better preparedness advocates and clients even tell us that our proactive planning has encouraged them to take preparedness steps," said Wieder.
The Red Cross and FedEx are developing preparedness solutions to help small business owners develop an emergency plan and help their employees get prepared. A downloadable disaster preparedness checklist for small businesses will be made available at www.fedex.com/smallbiz, as well as discount coupons which FedEx small business customers can use to receive 10 percent off their final purchase of preparedness supplies at the Red Cross online store, www.redcross.org/store, from September 10, 2007- October 31, 2007.
Additional information on how small businesses, individuals and families can prepare for disasters is available at www.redcross.org or by contacting your local Red Cross chapter.
Survey Methodology
Macro International, Inc. conducted telephone surveys with 241 small businesses in June, 2007 to learn about how prepared they are for disasters, what specific steps they have taken, plan to take or have decided not to take to become prepared, and to gather information about tools and various resources that would assist them in preparing their business for a disaster. A random national sample of 101 small businesses has a margin of error of +/- 9.8% at a confidence level of 95%.
Minority owned businesses and businesses located in disaster prone areas were over sampled to understand specific needs and characteristics among these two groups to inform development of emergency preparedness materials and tools that encourage businesses to take action steps. For purposes of this study, the definition of a small business is fewer than 100 employees but also a minimum of seven-10 employees.
About The American Red Cross
The American Red Cross helps people prevent, prepare for and respond to emergencies. Last year, almost a million volunteers and 35,000 employees helped victims of almost 75,000 disasters; taught lifesaving skills to millions; and helped U.S. service members separated from their families stay connected. Almost 4 million people gave blood through the Red Cross, the largest supplier of blood and blood products in the United States. The American Red Cross is part of the International Red Cross and Red Crescent Movement. An average of 91 cents of every dollar the Red Cross spends is invested in humanitarian services and programs. The Red Cross is not a government agency; it relies on donations of time, money, and blood to do its work.
FedEx and the American Red Cross
FedEx has worked with the American Red Cross for 10 years. A founding member of the Annual Disaster Giving Program, FedEx contributes more than $1 million in cash and in-kind services to the Red Cross every year. Recently, FedEx was presented with the Circle of Humanitarians award in gratitude for its generous contributions and longstanding commitment to the humanitarian mission of the organization. FedEx supports the American Red Cross Annual Disaster Giving Program as well as the International Federation of Red Cross/Red Crescent Societies. FedEx also has supported Red Cross efforts as needs have arisen for specific disaster initiatives such as Hurricane Katrina and many others. In addition, FedEx also lends logistics expertise to the Red Cross and thousands of FedEx employees directly volunteer.
About FedEx
FedEx Corp. (NYSE: FDX) provides customers and businesses worldwide with a broad portfolio of transportation, e-commerce and business services. With annual revenues of $35 billion, the company offers integrated business applications through operating companies competing collectively and managed collaboratively, under the respected FedEx brand. Consistently ranked among the world's most admired and trusted employers, FedEx inspires its more than 280,000 employees and contractors to remain "absolutely, positively" focused on safety, the highest ethical and professional standards and the needs of their customers and communities. For more information, visit newsroom.fedex.com/newsroom.