U.S. Secretary of Energy Steven Chu Visits FedEx Memphis Superhub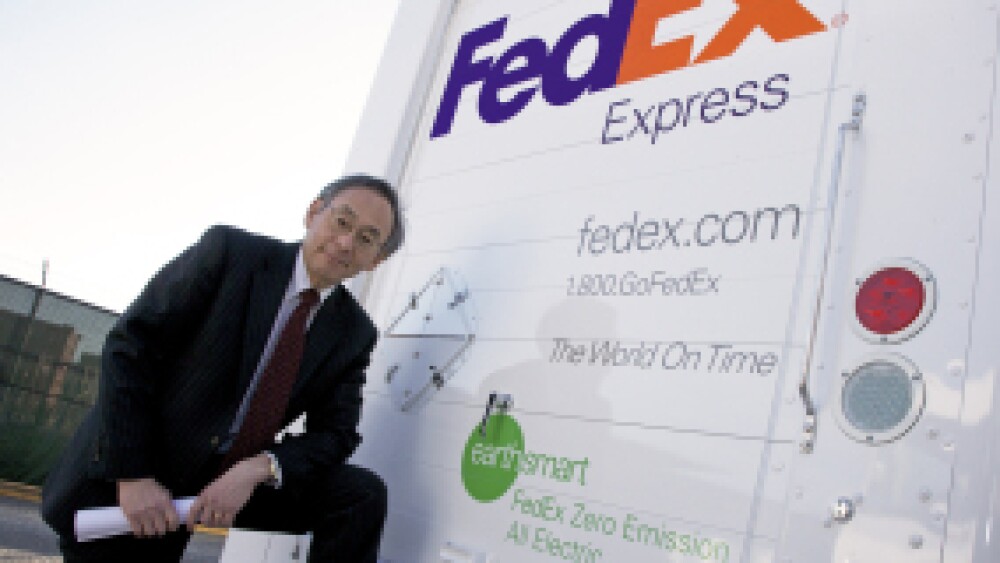 January 28, 2011 -- U.S. Secretary of Energy Steven Chu traveled to Memphis, Tenn. to visit the FedEx Memphis Superhub and the Sharp Solar Manufacturing Plant. The visit came two days after President Obama outlined in his State of the Union speech his vision for a new clean energy economy.
While at FedEx, Secretary Chu toured the Superhub, participated in an electric vehicle demonstration and saw one of the FedEx Boeing 777Fs. FedEx has nineteen all-electric delivery vehicles in Los Angeles, London and Paris and has been acquiring 777Fs, which use 18 percent less fuel than the MD11 aircraft. These investments are part of the FedEx effort to connect the world in responsible and resourceful ways.