U.S. Expats Get Special Services to Cast Votes: FedEx and Overseas Vote Foundation Team to Offer Discounted Absentee Ballot Delivery for 2012 Presidential Election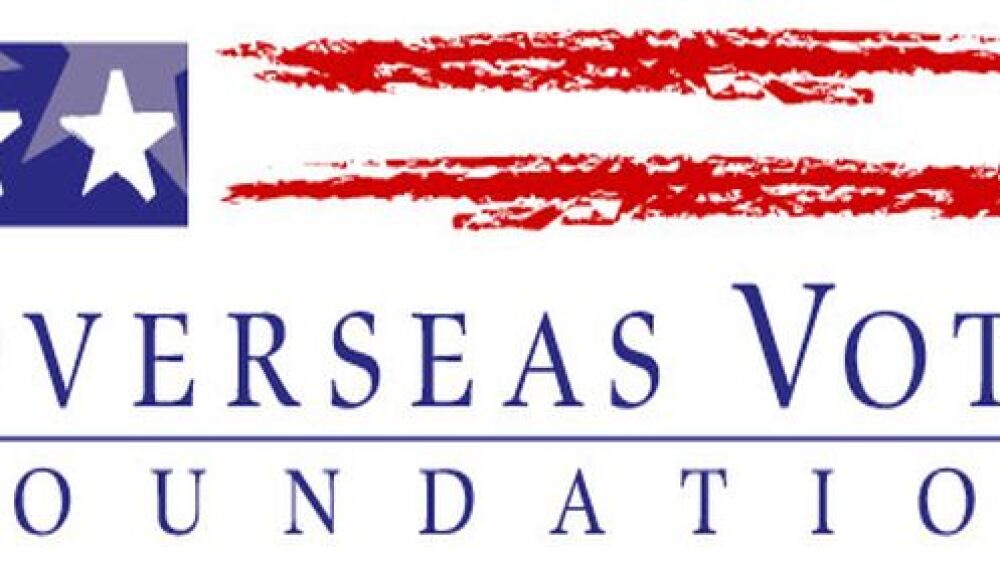 MEMPHIS, Tenn., October 15, 2012— As Americans prepare to vote for the next U.S. President on November 6th, FedEx and Overseas Vote Foundation (OVF) want to ensure the votes cast by citizens living abroad are delivered on time to the thousands of local elections offices across the country.
FedEx Express, a subsidiary of FedEx Corp. (NYSE: FDX), is teaming up again with OVF for the Express Your Vote initiative, which helps U.S. citizens living overseas remain active in the federal election process. Since the two began working together in 2008, FedEx Express and Overseas Vote Foundation have helped more than 10,000 U.S. expatriates exercise their right to vote.

Using the FedEx International Priority ® delivery service, Express Your Vote offers the estimated 3.5 million, non-military American citizens living in 94 countries worldwide access to discounted express delivery of their absentee ballots through October 31, 2012. The service is available to Americans living in Canada, 14 countries in the Asia/Pacific region, 51 countries in Europe, the Middle East and Africa, and 28 countries in Latin America and the Caribbean.

The Express Your Vote program also provides these voters the convenience of online pricing, web-based shipping label creation, tracking capabilities, as well as proactive proof of delivery. All of these features have been developed with the latest advanced automation solutions from FedEx, and are available on the Overseas Vote Foundation website, www.overseasvotefoundation.org/ExpressYourVote.

"Because mail delivery is unreliable in some parts of the world, Americans voting from overseas need assurance their ballots will arrive back in the U.S. by the required state deadlines. If those ballots are late, they're not counted in the presidential election. With this initiative, FedEx and OVF offer peace of mind to overseas citizens that their ballots will be delivered on time and their votes will count," said Raj Subramaniam, senior vice president of marketing at FedEx.
The initiative also highlights the FedEx commitment to charitable organizations, like Overseas Vote Foundation, and the FedEx focus on serving communities across the globe.

"After successfully running Express Your Vote during the 2008 and 2010 general elections, Overseas Vote Foundation is excited to again team up with FedEx to help U.S. overseas absentee voters living all over the world," said Susan Dzieduszycka-Suinat, president and CEO of Overseas Vote Foundation. "Thanks to this unique relationship, FedEx and OVF can offer Americans abroad the speed and reliability they need to make sure their votes get counted. This initiative supports secure, verifiable, auditable elections through paper balloting. A paper trail is essential for audits and recounts."
About Overseas Vote Foundation

Overseas Vote Foundation (OVF), founded in 2005, is the first and only nonprofit, nonpartisan 501 (c)(3) public charity organization dedicated to serving the voter registration and ballot request needs of uniformed and overseas American citizens who wish to participate in federal elections by providing online access to innovative online voter tools and services. For more information, visit www.overseasvotefoundation.org.
About FedEx Express
FedEx Express is one of the world's largest express transportation companies, providing fast and reliable delivery to more than 220 countries and territories. FedEx Express uses a global air and ground network to speed delivery of time-sensitive shipments, by a definite time and date with a money-back guarantee.
About FedEx Corp
FedEx Corp. (NYSE: FDX) provides customers and businesses worldwide with a broad portfolio of transportation, e-commerce and business services. With annual revenues of $43 billion, the company offers integrated business applications through operating companies competing collectively and managed collaboratively, under the respected FedEx brand. Consistently ranked among the world's most admired and trusted employers, FedEx inspires its more than 300,000 team members to remain "absolutely, positively" focused on safety, the highest ethical and professional standards and the needs of their customers and communities. For more information, visit news.fedex.com.