Orphaned Grizzly Bears will be "Home for the Holidays" Thanks to a Special Delivery by FedEx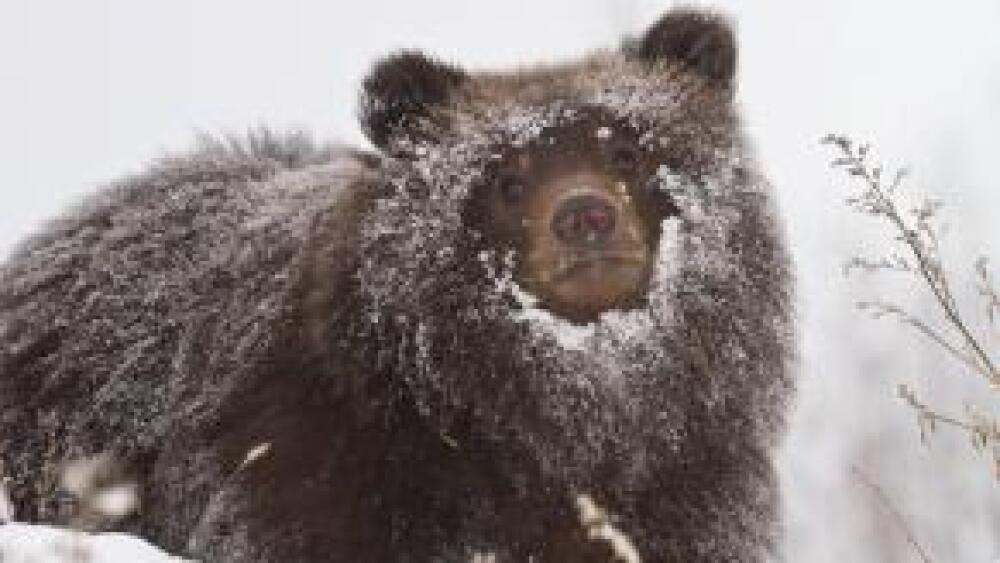 MEMPHIS, Tenn., Dec. 1, 2011 – FedEx Express, a subsidiary of FedEx Corp. (NYSE: FDX), is kicking off December with its first special delivery of the holiday season. From among the 260 million packages FedEx expects to handle from Thanksgiving to Christmas, three orphaned grizzly bears heading to a new home at the Detroit Zoo are sure to be the cutest.

The 11-month-old brothers were rescued in October by the Alaska Department of Fish and Game, after their mother was shot and killed by an alleged poacher and the cubs were found scrounging for food. Grizzly bears typically care for their young until cubs are about 3 years old, and experts believed the trio would not survive the Alaskan winter on their own.

FedEx Express, which has a major hub located in Anchorage, has donated its transportation services to ensure the bears have a safe trip to their new home in Detroit. Thor, Mike and Boo will travel via a FedEx MD11 aircraft, one of 687 aircraft in the company's air fleet. They will depart Anchorage at 3:50 p.m. local time on Thursday, Dec. 1, and arrive in Detroit at 5:23 a.m. local time on Dec. 2, following a brief layover in Indianapolis.

The grizzly bear is listed as threatened under the Endangered Species Act, and only about 1,000 remain in the continental U.S. Grizzlies still roam the wilds of Canada and Alaska.

"We are very thankful that FedEx was able to make this very special holiday delivery happen for the Detroit Zoo, especially during their busiest time of the year, and we are happy to provide sanctuary to these cubs," said Ron Kagan, Detroit Zoological Society Executive Director.

FedEx Express has a long history of transporting rare and delicate cargo in cooperation with zoos and animal preserves around the world. Just days after the grizzly bears arrive in Detroit, FedEx will bring two giant pandas from a preserve in China to their new home in Edinburgh, Scotland – the fourth pair of the endangered animals the company has transported. The company has also helped zoos around the world safely move such exotic animals as polar bears, white tigers, elephants, penguins, mountain lions, gorillas, eagles, beluga whales and more.
About FedEx Express
FedEx Express is the world's largest express transportation company, providing fast and reliable delivery to more than 220 countries and territories. FedEx Express uses a global air-and-ground network to speed delivery of time-sensitive shipments, by a definite time and date with a money-back guarantee.
About FedEx
FedEx Corp. (NYSE: FDX) provides customers and businesses worldwide with a broad portfolio of transportation, e-commerce and business services. With annual revenues of $40 billion, the company offers integrated business applications through operating companies competing collectively and managed collaboratively, under the respected FedEx brand. Consistently ranked among the world's most admired and trusted employers, FedEx inspires its more than 290,000 team members to remain "absolutely, positively" focused on safety, the highest ethical and professional standards and the needs of their customers and communities. For more information, visit news.fedex.com.
About the Detroit Zoological Society
Celebrating its 100th year, the Detroit Zoological Society is a nonprofit organization that operates the Detroit Zoo and Belle Isle Nature Zoo. Situated on 125 acres of naturalistic habitats, the Detroit Zoo is located at the intersection of 10 Mile Road and Woodward Avenue, just off I-696, in Royal Oak, Mich. The Detroit Zoo is open daily 10 a.m. to 4 p.m. November through March (closed Thanksgiving, Christmas and New Year's Day), 9 a.m. to 5 p.m. April through Labor Day and 10 a.m. to 5 p.m. the day after Labor Day through October. Admission is $12 for adults 15 to 61, $10 for senior citizens 62 and older, and $8 for children 2 to 14 (children under 2 are free). The Belle Isle Nature Zoo is open Wednesday through Sunday 10 a.m. to 4 p.m. November through March (closed Thanksgiving, Christmas and New Year's Day) and daily 10 a.m. to 5 p.m. April through October. Admission is free. For more information, call (248) 541-5717 or visit
www.detroitzoo.org
.

Photos by: John Gomes / Alaska Zoo