New FedEx Freight Service Center Opens in Otay Mesa, Calif.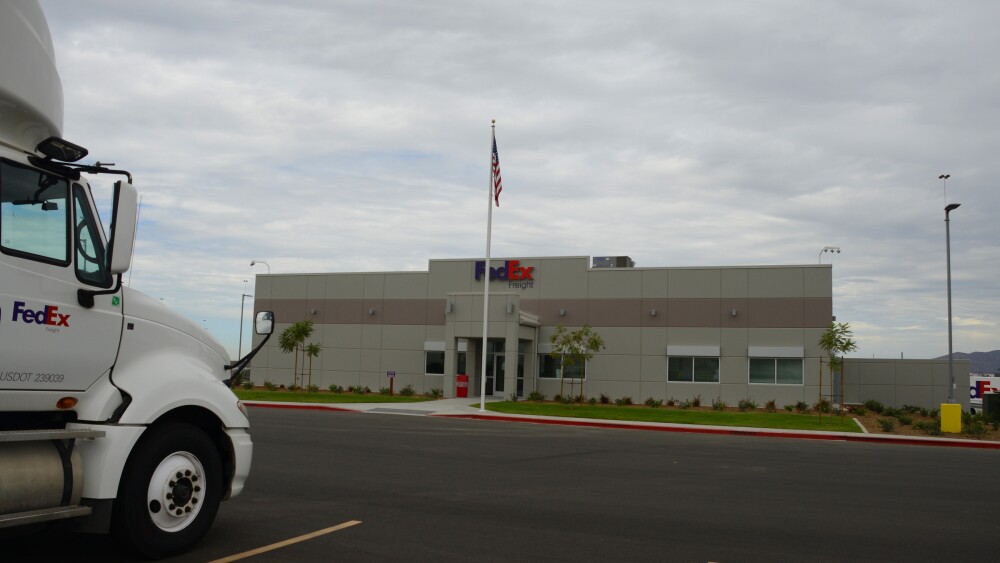 MEMPHIS, Tenn., Oct. 7, 2014 — FedEx Freight, a subsidiary of FedEx Corp. (NYSE: FDX), officially celebrated the opening of a new service center in Otay Mesa, Calif., today with a ceremony and luncheon for customers, guests and employees.
The new facility, located just off Interstate 905, allows FedEx Freight to enhance its LTL (less-than-truckload) services in the San Diego market. The center handles both FedEx Freight® Priority and FedEx Freight® Economy shipments for the local area, including cross-border LTL shipments traveling to and from Tijuana, Mexico.
"Otay Mesa is a key location in our network to serve the needs of our customers," said Mike Zanolli, vice president of Operations, FedEx Freight, of the new facility. "Not only is it a pickup and delivery location for the San Diego area that enables us to deliver our customers' FedEx Freight shipments more efficiently, but it also plays a role in our cross-border relationship."
The service center represents a significant expansion of the FedEx Freight presence in Otay Mesa, increasing capacity to 40 dock doors from 17 at the previous location. Situated on 10 acres, the facility became operational on Aug. 18.
FedEx Freight is a leading provider of LTL services, which consolidates freight shipments from multiple customers into trailer loads that are then routed through the company's delivery network to final destinations. The new Otay Mesa facility is part of a network of more than 350 FedEx Freight service centers across the country.
About FedEx Freight
With corporate offices in Memphis, Tenn., the FedEx Freight Segment includes FedEx Freight, a leading U.S. provider of LTL freight services; FedEx Freight Canada, an LTL operating company serving most points in Canada; and FedEx Custom Critical, North America's largest time-specific, critical shipment carrier. FedEx Freight also serves Mexico, Puerto Rico and the U.S. Virgin Islands. For more information, visit fedex.com.
About FedEx Corp.
FedEx Corp. (NYSE: FDX) provides customers and businesses worldwide with a broad portfolio of transportation, e-commerce and business services. With annual revenues of $46 billion, the company offers integrated business applications through operating companies competing collectively and managed collaboratively, under the respected FedEx brand. Consistently ranked among the world's most admired and trusted employers, FedEx inspires its more than 300,000 team members to remain "absolutely, positively" focused on safety, the highest ethical and professional standards and the needs of their customers and communities. For more information, visit news.fedex.com.