Net Impact and FedEx Announce Winners of Access: Voice of the Next Generation Student Essay Contest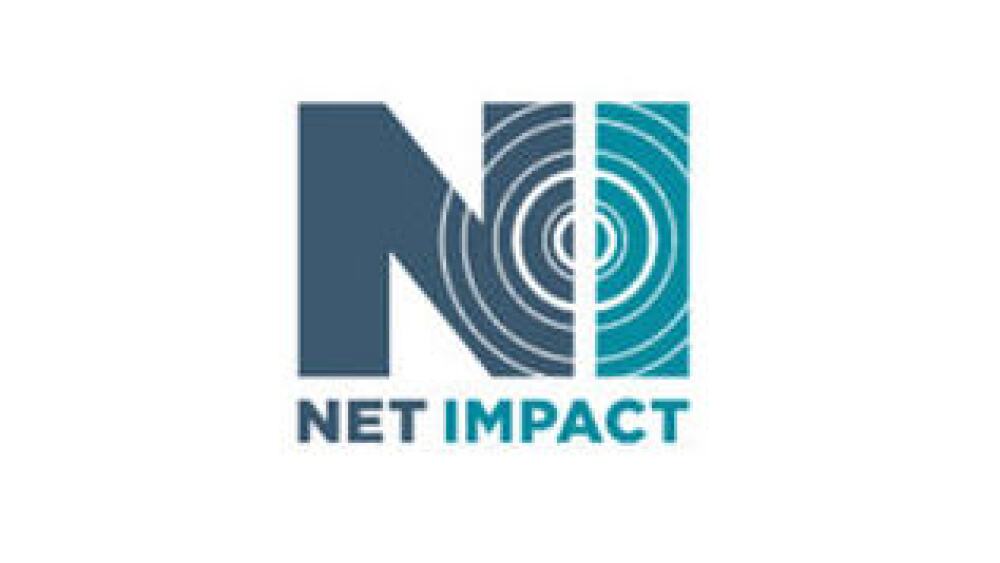 Net Impact, San Francisco, CA - April 14, 2009 - Net Impact and FedEx Corp. today announced the winners of a new essay contest designed to engage the next generation of business leaders on the issue of access. "Access" is defined by FedEx as the ability to connect and make new opportunities possible by reaching new markets and accelerating global connections-physically, economically, and in the realm of information. Students participating in the essay contest were asked to address the question, "Where will access take us next?"
Contest winners were selected by a panel of expert judges, who reviewed each essay for originality of ideas, engagement with the theme, voice, and creativity:


First place - Edgar L. Bounds IV of the University of Mississippi, who proposed the concept of increased cross-cultural connections leading to increased cultural understanding

Second place - Balakrishnan Rangan of the University of Notre Dame's Mendoza College of Business, who wrote about access facilitating global transactions through improved technology, thus enabling "human development to catch up with business development"

Third place - Nicholle Bittlingmeyer of Queens College, City University of New York, who focused on the opportunities for developing countries to thrive through increased access to markets around the world.
"As current and future leaders in business, Net Impact members are well aware of the interconnectedness of world markets and they are eager to address issues related to creating economic opportunities in a socially and environmentally responsible way," said Liz Maw, Executive Director of Net Impact. "We are excited to showcase the outstanding winners of this contest, who have all shared powerful suggestions on how they would shape the direction of access."
Students representing regions as diverse as Africa, China, Europe, and the U.S., submitted essays that explored the future direction of access and their perspective on how this concept will impact business, technology, medicine, the environment, and the economy.
"If there is any theme in these essays, it is that the increase in access of all kinds has created a pressing need for better, more thoughtful communication among people," said Ben Powell, a Managing Partner of Agora Partnerships and one of the judges of the essay contest. "With the world facing so many challenges, it is extremely encouraging to see that the young writers of these essays are not only acutely aware of our interdependence, but ready, and eager to embrace it."
Contest prizes included cash prizes, full access to the 2009 Net Impact Conference, and publication in Access Review, an annual business magazine published by FedEx that explores the powerful, positive megatrend of access through a variety of individual, social, economic, and global lenses.
"At FedEx, we understand how to harness the power of a connected world since our network serves more than 220 countries and territories worldwide," said Jill Brannon, Senior Vice President, International Sales, FedEx Services. "Through this essay contest, we saw clearly how the next generation of leaders also recognizes the importance of global connectivity - and we congratulate the winners for their innovative ideas aimed at enhancing the world's levels of access. We hope their vision will set in motion practical solutions that will improve the future prospects for people, businesses, and nations."
Excerpts from the winning essays will appear in the third volume of Access Review, scheduled to be published in May 2009. To receive your free copy, visit http://access.fedex.com.
About Net Impact
Net Impact is a global organization of students and professionals using business to improve the world. The organization offers a portfolio of programs and initiatives to educate, equip, and inspire more than 10,000 members to make a positive impact through business. Spanning six continents, Net Impact's membership is one of the most influential networks of students and professionals in existence today, and includes current and emerging leaders in corporate social responsibility, social entrepreneurship, nonprofit management, international development, and environmental sustainability. The Net Impact network includes over 200 chapters in cities throughout the world and a small central office in San Francisco. Learn more at www.netimpact.org
About FedEx
FedEx Corp. (NYSE: FDX) provides customers and businesses worldwide with a broad portfolio of transportation, e-commerce, and business services. With annual revenues of $38 billion, the company offers integrated business applications through operating companies competing collectively and managed collaboratively, under the respected FedEx brand. Consistently ranked among the world's most admired and trusted employers, FedEx inspires its more than 290,000 team members to remain "absolutely, positively" focused on safety, the highest ethical and professional standards and the needs of their customers and communities. For more information, visit news.fedex.com.