Junior Achievement of Ecuador Teens Win 2009 Latin American FedEx Global Access Award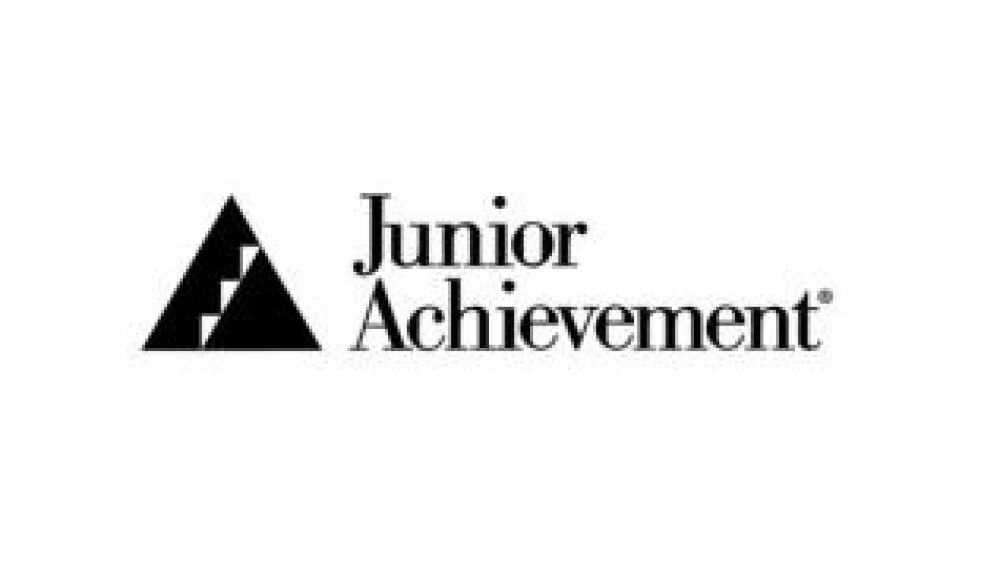 Colorado Springs, Colo. – "Cargosas," a JA student-company team representing Junior Achievement of Ecuador, won the first FedEx Global Access Award at the 2009 Latin American JA Company of the Year Competition held December 10-13 in Buenos Aires, Argentina. The students successfully marketed a reusable tote bag made from recycled materials via a cause-related campaign. Cargosas—as evaluated by a special FedEx jury— presented the best business plan incorporating concepts related to international trade, environmental sustainability and global market expansion.

"FedEx is proud to award Cargosas the first Global Access Award in the Americas," said Matthew Davies, managing director of Sales for the FedEx Express Latin America and Caribbean region and a member of the JA – Americas Board of Directors. "The team did a masterful job incorporating global trade and sustainability concepts into their product, two elements that FedEx strongly espouses. These young people well represented JA and Ecuador."

The competition is Junior Achievement's inaugural celebration of the accomplishments of JA Company Program students, ages 15-19, in Latin America. During participation in JA Company Program, students start and run their own businesses with support from volunteers from their local business community. They devise a product and then market and produce it while working to realize a profit for their shareholders. The program currently impacts 360,000 students a year globally.

To be eligible for the FedEx Global Access Award, a student company must be one of the 19 finalists selected to compete at the Latin American JA Student Company of the Year Competition. In addition, company members completed a one-session module developed as a supplement to JA Company Program by JA Worldwide in cooperation with FedEx. The student company whose business plan best demonstrates a comprehensive understanding of global trade takes top honors.

The JA of Ecuador teens sold their tote bags with a specific mission in mind—to replace plastic grocery bags and help the environment by producing attractive, environmentally friendly bags made out recycled plastic bags available in three different designs. On the back of each bag, there was a tag made out of recycled paper with the company logo, slogan, and an ecological message that advertised the benefits of buying Cargosas products. Twenty-five bags were donated to children at the Sol y Vida Foundation to demonstrate that environmental responsibility and social responsibility go hand-in-hand. The company's motto was "sin cargo de conciensia"—"to carry without a heavy conscience" ¬— because using the bags helps the environment and promotes social responsibility.

"This FedEx Global Access Award is an exciting opportunity for Junior Achievement student company members to participate in an unrivaled entrepreneurial experience that emphasizes the value of acquiring solid business and teamwork skills and global market strategies," said Sean C. Rush, president and chief executive officer of JA Worldwide. "They also have the opportunity to create connections and share ideas with other JA students, while learning to demonstrate innovative thinking and leadership. FedEx and JA are working together to empower students to reach high levels of business excellence on a global basis."

About JA Worldwide® (Junior Achievement)
Junior Achievement is the world's largest organization dedicated to inspiring and preparing young people to succeed in a global economy. Through a dedicated volunteer network, Junior Achievement provides in-school and after-school programs for students which focus on three key content areas: work readiness, entrepreneurship, and financial literacy. Today, 129 individual area operations reach more than four million students in the United States, with an additional 5.7 million students served by operations in 121 other countries worldwide. For more information, visit www.ja.org.

About FedEx Corp.
FedEx Corp. (NYSE: FDX) provides customers and businesses worldwide with a broad portfolio of transportation, e-commerce and business services. With annual revenues of $34 billion, the company offers integrated business applications through operating companies competing collectively and managed collaboratively, under the respected FedEx brand. Consistently ranked among the world's most admired and trusted employers, FedEx inspires its more than 275,000 employees and contractors to remain "absolutely, positively" focused on safety, the highest ethical and professional standards and the needs of their customers and communities. For more information, visit news.fedex.com.