InfoWorld Names FedEx Green IT Star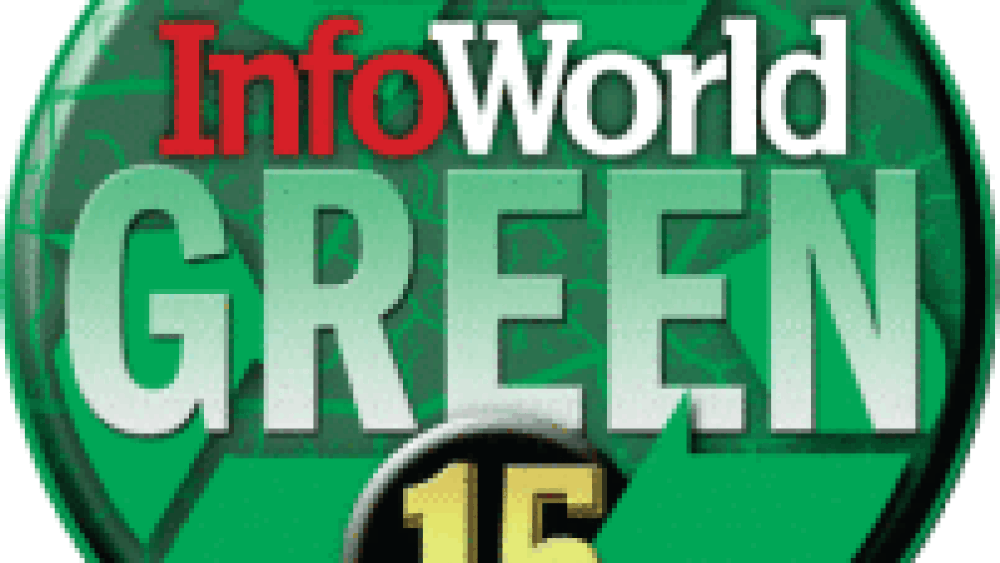 May 02, 2011 -- FedEx Express, a subsidiary of FedEx Corp. (NYSE: FDX) and the world's largest express transportation company, today announced that its Enterprise Data Center-West (EDC-W), located in Colorado Springs, Colo., is now LEED Gold certified under the Green Building Certification Institute (GBCI) Rating System for New Construction and is a winner of IDG's InfoWorld Green 15 Award.

"Energy conservation is becoming increasingly important to our customers, team members and share owners," said Kevin M. Humphries, senior vice president of Information Technology at FedEx Services. "Buildings that are planned and constructed in accordance with LEED standards validate our efforts to contribute to a cleaner and healthier environment for all. We are honored that InfoWorld recognizes the commitment to sustainability that we maintained throughout our data center initiative."

IDG's InfoWorld selects the 15 most innovative IT initiatives related to sustainability each year. "With this year's batch of Green 15 winners, organizations of all sizes across an array of industries"from education to government to medical to energy"continue to demonstrate that sustainable IT practices are smart business IT practices," said Ted Samson, senior analyst with InfoWorld. "Green IT projects not only yield significant environmental benefits that improve an organization's environmental standing; they can result in major costs savings, efficiency boosts, and other rewards that will put a big smile on the CFO's face."

The EDC-W building was constructed with redundant mechanical and electrical systems that yield a high level of energy efficiency, reducing consumption by 10 percent. Another energy saver is the Colorado Springs climate. The low humidity and cooler air provides the data center with "free cooling." In fact, FedEx anticipates that the data center will benefit from more than 5,000 hours of "free cooling" during a normal year.

During construction, more than 75 percent of all construction waste was diverted through recycling and reclamation of materials. Native landscaping contributed to a 52 percent reduction in the use of potable water for maintenance. In addition, nearly 11 percent of the building products were extracted and regionally produced.

Recently, FedEx announced that LEED certification is now the FedEx Express standard for all new U.S. buildings. A FedEx Express Las Vegas facility was the first site to earn LEED Gold certification in January, followed shortly thereafter by LEED Gold certification of the existing nine-building, 1.3 million square foot FedEx worldwide headquarters campus in Memphis, Tenn.

In addition to LEED certification, FedEx has made investments in alternative energy, hybrid and electric vehicles, more fuel-efficient aircraft, as well as philanthropic and volunteer programs that integrate environmentally sustainable practices into daily operations.

Click here for complete coverage of the 2011 InfoWorld Green 15 Awards.

About FedEx Express

FedEx Express is the world's largest express transportation company, providing fast and reliable delivery to every U.S. address and to more than 220 countries and territories. FedEx Express uses a global air-and-ground network to speed delivery of time-sensitive shipments, by a definite time and date with a money-back guarantee.

About FedEx Corp.

FedEx Corp. (NYSE: FDX) provides customers and businesses worldwide with a broad portfolio of transportation, e-commerce and business services. With annual revenues of $38 billion, the company offers integrated business applications through operating companies competing collectively and managed collaboratively, under the respected FedEx brand. Consistently ranked among the world's most admired and trusted employers, FedEx inspires its more than 290,000 team members to remain "absolutely, positively" focused on safety, the highest ethical and professional standards and the needs of their customers and communities. For more information, visit news.fedex.com.