Go Behind the Scenes of the 2008 Denny Hamlin TV Commercials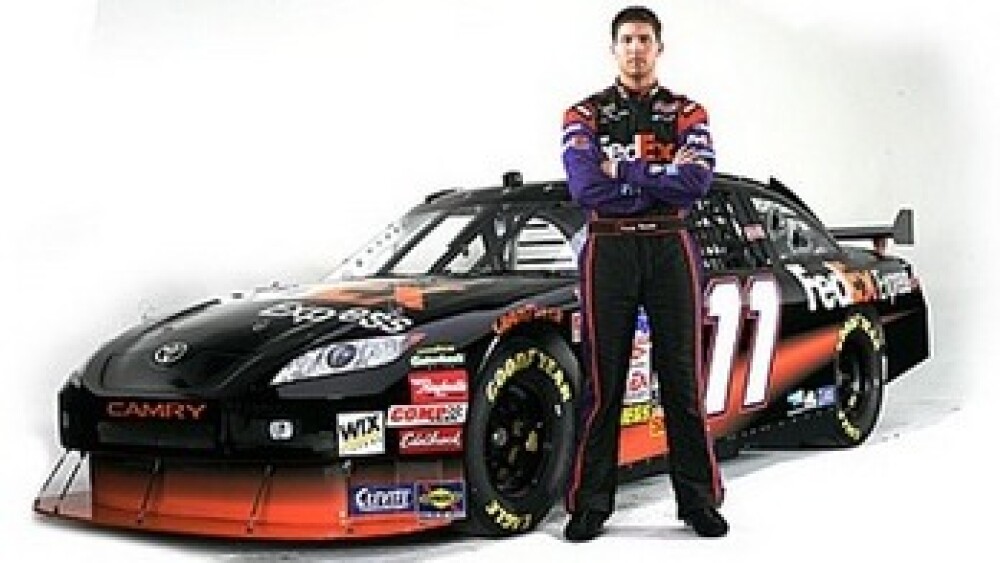 FedEx Advertising is revved up for this year's NASCAR season as Denny Hamlin and the FedEx #11 team ready for another run at The Sprint Cup. This year marks the third year of the popular FedEx Racing "Letters" campaign which rallies support behind Denny and the #11 FedEx team. The campaign gives NASCAR Nation a deeper glimpse into Denny's personality as a true racer and fan of all things fast.

FedEx launched the first two of four new FedEx Racing TV spots for the 2008 season. "Valet" humorously depicts Denny as a teen honing his driving skills at his valet job. "Sales Pitch" shows how Denny has used his notoriety for being fast to drive his business ventures. The new racing footage at the end of the TV spots shows off the new #11 car paint scheme and the Toyota Camry COTs being raced by the Joe Gibbs team this season as they make the switch to Toyota.