GENCO, A FedEx Company Introduces Scalable Warehouse Solution for Healthcare Manufacturers
Leading Third-Party Logistics Provider (3PL) Introduces Multi-Tenant Warehouse Model In Milton, Ontario, and Memphis, Tennessee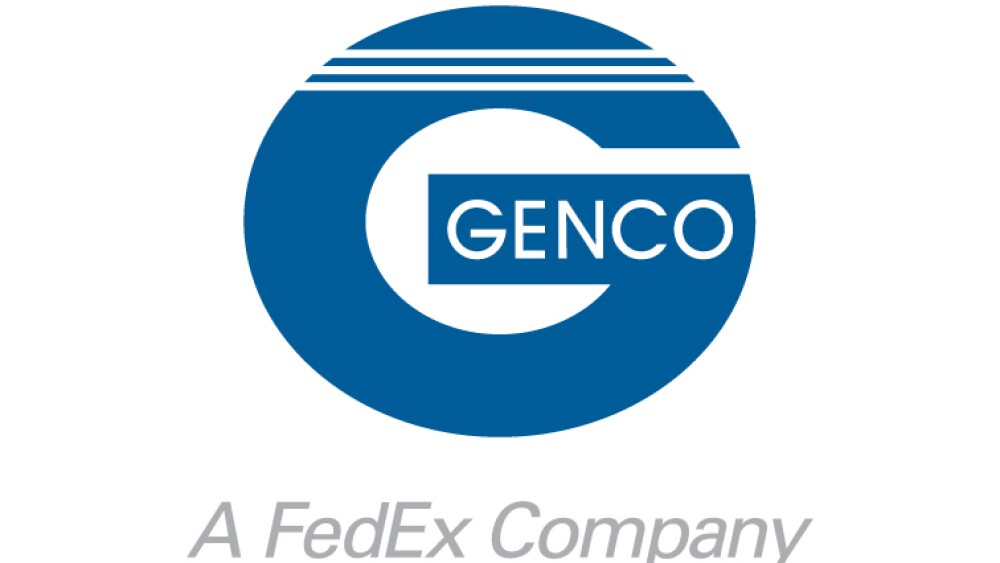 PITTSBURGH, October 25, 2016 — GENCO, A FedEx Company today announced an expansion of its network with the introduction of a multi-tenant warehousing solution, continuing to meet the evolving needs of healthcare customers in the U.S. and Canada. With the expansion, GENCO offers small and medium-sized manufacturers top-tier supply chain solutions traditionally used by only large-scale customers in dedicated facilities.
The multi-tenant healthcare solution builds upon GENCO's proven track record of innovation, thought leadership and operational excellence within the healthcare industry. Currently available in the U.S. and Canada, this solution allows multiple manufacturers to operate alongside each other in one warehouse—while utilizing a designated space equipped with a shared technology platform.
The solution benefits customers by increasing access to flexible cost structures, rapid scalability and the GENCO and FedEx service portfolios. Particularly valuable for healthcare manufacturers, the multi-tenant approach helps manage regulatory compliance and alleviates fixed operating costs.
"Due to increasing margin pressures within the healthcare industry, manufacturers of medical devices, diagnostic testing and pharmaceuticals are hyper-focused on streamlining their supply chain and enhancing overall efficiency in order to stay competitive," said Kevin J. McPherson, vice president of Healthcare at GENCO. "We can better help healthcare customers, of all sizes, with their logistics challenges by offering this more flexible solution. It allows our customers to focus less on their supply chain and more on developing innovative products and services that improve the cost, quality and availability of patient care."
The new GENCO multi-tenant facilities are located in Memphis, Tennessee, and Milton, Ontario, Canada, and they comprise 1,100,000 square feet and 400,000 square feet of space, respectively. The warehouses feature state-of-the-art infrastructure, have support to store and distribute virtually all classes of healthcare products and include advanced warehouse, labor and quality management technology. The facilities will also be properly licensed to support kitting and relabeling activities. The Memphis facility is strategically positioned near the global FedEx Super Hub, and the Milton facility is in close proximity to the FedEx Express Canada hub located at Toronto's Pearson International Airport.
The GENCO healthcare logistics team offers services spanning network optimization analysis, inbound and outbound fulfillment, reverse logistics, cold chain packaging, kitting, re-labeling, and a full suite of transportation management services.
"In today's healthcare environment of rapid change, manufacturers need a solution that allows their supply chain costs to adapt to changing business needs," said McPherson. "At GENCO, we understand that our customers are faced with challenges to reduce costs, maintain flexibility and improve efficiency. We're committed to advancing our solutions and keeping an open dialogue to help our customers deliver the best patient outcomes."
The multi-tenant warehouse solution from GENCO supports the company's overall growth strategy and reinforces its continued commitment to delivering flexible and cost-effective solutions to the healthcare industry.
About GENCO, A FedEx Company
GENCO, A FedEx Company offers supply chain solutions that connect people and products across the United States and Canada. As a leader in the third-party logistics (3PL) industry, GENCO helps customers through integrated supply chain capabilities and a comprehensive service portfolio, including warehousing, distribution, transportation management, e-commerce fulfillment and reverse logistics. GENCO takes a holistic approach to minimize product touch points, optimize processes and drive continuous improvement. Leveraging best practices, an advanced network of resources and consultative methods, GENCO develops and implements customized solutions to provide flexibility, enable scalability and drive profitability for its customers. For more information about GENCO, visit www.genco.com.