FedExCup Tees Off its First Tee Sponsorship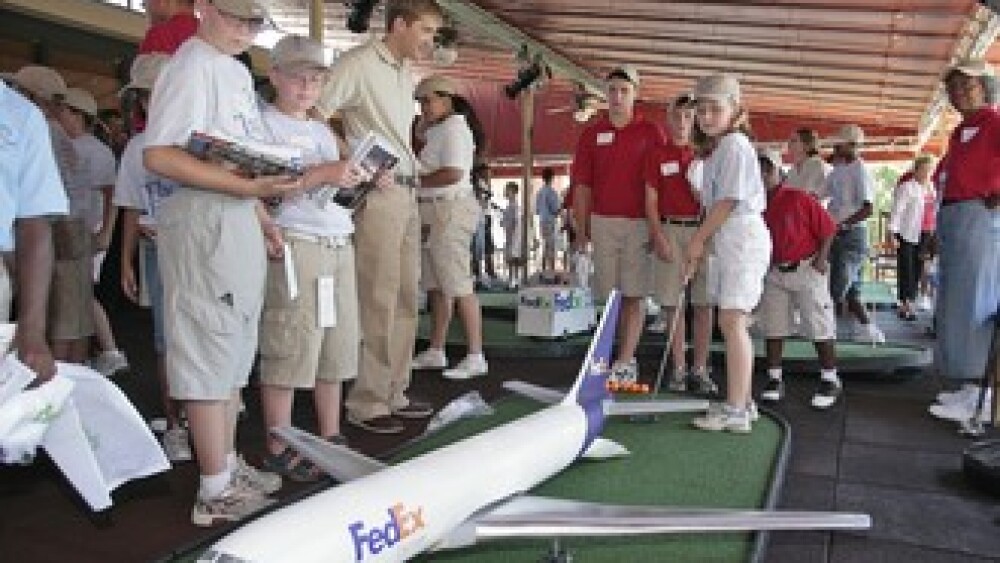 On July 31, 2007, FedEx officially launched its sponsorship of The First Tee organization at Firestone Country Club in Akron, OH. This sponsorship is part of its overall support of the FedExCup and its premier sponsorship of the PGA TOUR. Virginia Albanese, CEO of FedEx Custom Critical, represented FedEx at the event, presenting $2000 to each of three local chapters of The First Tee – Akron, Canton and Cleveland.
FedEx and The First Tee hosted nearly 50 local children from these chapters of The First Tee at Firestone, site of the World Golf Championships-Bridgestone Invitational PGA TOUR Tournament. The children were invited to play a unique four-hole putting course designed by FedEx, learn about golf and tour the Tournament site. Additionally, PGA TOUR Champion players Ben Curtis and Vaughn Taylor took a break from their practice rounds to meet the kids and sign autographs.
FedEx is a proud supporter of The First Tee nationally. The First Tee is a World Golf Foundation200 chapters in 47 states and five international chapters.initiative dedicated to providing young people of all backgrounds an opportunity to develop, through golf and character education, life-enhancing values such as honesty, integrity and sportsmanship. The intent is to offer opportunities for improvement in the quality of life and create a platform where children can increase their potential for success. The organization has