FedEx Vans Double as Santa's Sleigh This Season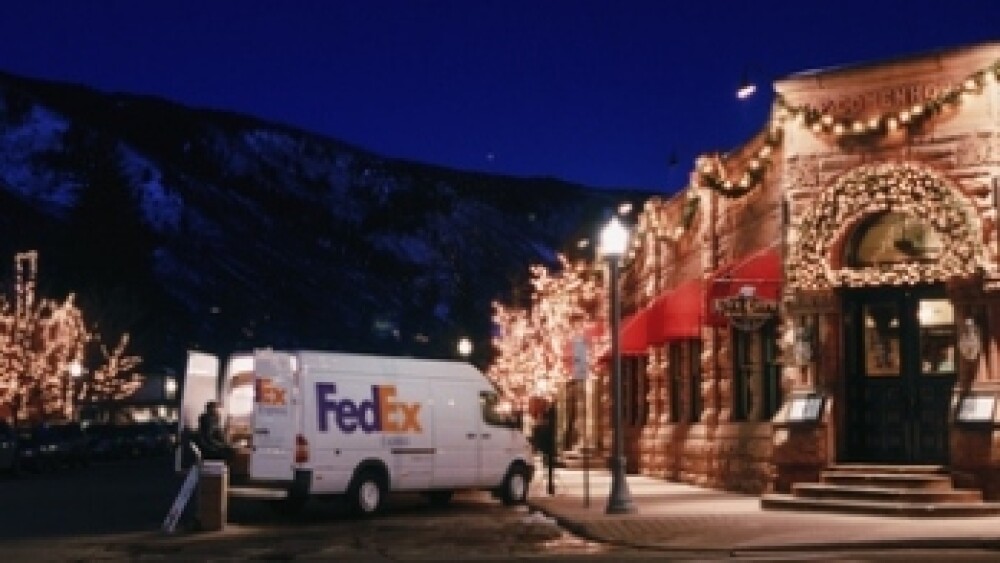 Holiday Shipping Information Center
FedEx is preparing to ship an expected 13 million packages on December 14, its busiest day in history - up from 12 million packages on last year's busiest day.

We know you're preparing for the busy holiday season too, so check out the information below for tips and tricks to save you time and money while eliminating common holiday headaches. And check back often, because FedEx will keep you updated with all the latest updates and information as the last day to ship out your holiday gifts approaches on December 23.

Press Releases:

FedEx Readies for the Holiday Season, Nov 10
FedEx expects to move more than 50 million packages through the global FedEx Express, FedEx Ground and FedEx Freight networks during the week of December 14, 2009, its busiest week of the year.

Time is Money – Save Both with FedEx This Holiday Season, Nov 18
FedEx offers customers several convenient ways to save time and money when shipping this holiday season.

FedEx Makes Special Deliveries This Holiday Season, Nov 25
FedEx team members will volunteer and provide in-kind deliveries around the globe

Faster, Smarter, Greener – FedEx Offers Shipping Tips for Special Holiday Packages
FedEx is offering customers several solutions to pack and ship greener and more efficiently this holiday season. Whether shipping homemade cookies or the hottest holiday toy, the professionals at FedEx have the solutions to help consumers ship faster, smarter and greener this holiday season.

Information:

FedEx Holiday Shipping Information, Tools and Design Ideas

FedEx Holiday Shipping Frequently Asked Questions