FedEx Trade Networks Opens New West Coast Gateways to Support Ocean-Ground Distribution Service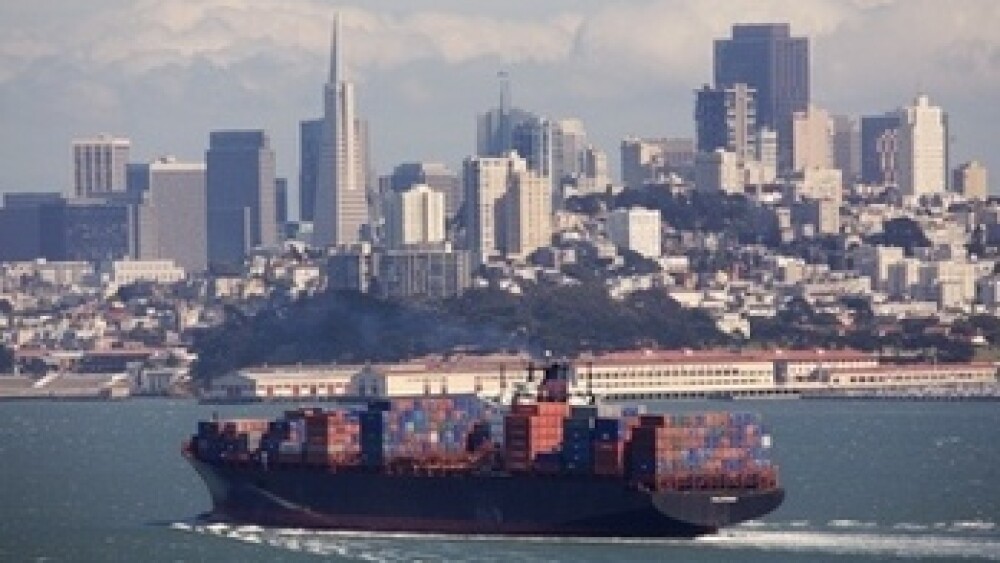 FedEx Trade Networks, Inc., a subsidiary of FedEx Corp. (NYSE: FDX), has opened two new gateways to support the FedEx Trade Networks Ocean-Ground Distribution service. The new West Coast gateways are located in Seattle, Wash., and Oakland, Calif., and will offer customers flexible options when shipping goods from Asia to multiple destinations in the U.S. The gateways will service the Seattle/Tacoma and Oakland/San Francisco ports.

FedEx Trade Networks Ocean-Ground Distribution is an alternative shipping method enabling customers to move cargo from Asia to multiple U.S. destinations in one seamless process. The innovative service combines FedEx Trade Networks ocean freight forwarding and customs brokerage services with the U.S. transportation and delivery services of FedEx Freight, FedEx National LTL, FedEx Ground, or FedEx Express. By managing the logistics, FedEx Trade Networks helps customers eliminate hand-offs and unnecessary steps to reduce cycle times and warehouse handling costs. FedEx Trade Networks Ocean-Ground Distribution customers benefit from the simplicity of working with one FedEx point of contact.

Seattle/Tacoma and Oakland/San Francisco will complement the existing Los Angeles and Chicago gateways and offer customers more options when importing from Asia, with three West Coast gateways.

"The Ports of Los Angeles/Long Beach combined are the busiest port complex in North America and the fifth-busiest in the world. While both ports continue to make strides in managing increased consumer demand, importers increasingly have expressed their desire to explore alternatives," said Bill Goodgion, managing director, North American Transportation & Distribution Services for FedEx Trade Networks.

"By adding the ports of Seattle/Tacoma and Oakland/San Francisco as Ocean-Ground Distribution gateways, FedEx Trade Networks is providing importers with flexibility to choose from numerous sailing schedules from Asia to the West Coast. Customers want options and creative solutions, and this is just another way in which we are responding."

FedEx Trade Networks operates offices and distribution centers in both the Seattle/Tacoma and Oakland /San Francisco locations with the capabilities to facilitate additional Ocean-Ground Distribution business.

About FedEx Trade Networks

FedEx Trade Networks has more than 100 years of experience in international trade and is one of the largest-volume customs entry filers in North America. The company's advanced technology and network of worldwide service providers enables it to provide comprehensive customs brokerage, global ocean and air cargo distribution, transportation, trade and customs advisory services, and advanced e-commerce and trade facilitation solutions. FedEx Trade Networks has the resources and support to help customers of all sizes navigate the intricacies of shipping goods globally. For more information visit www.ftn.fedex.com.

About FedEx

FedEx Corp. (NYSE: FDX) provides customers and businesses worldwide with a broad portfolio of transportation, e-commerce and business services. With annual revenues of $38 billion, the company offers integrated business applications through operating companies competing collectively and managed collaboratively, under the respected FedEx brand. Consistently ranked among the world's most admired and trusted employers, FedEx inspires its more than 290,000 employees and contractors to remain "absolutely, positively" focused on safety, the highest ethical and professional standards and the needs of their customers and communities. For more information visit news.van.fedex.com .