FedEx Trade Networks Opens New Atlanta Gateway Facility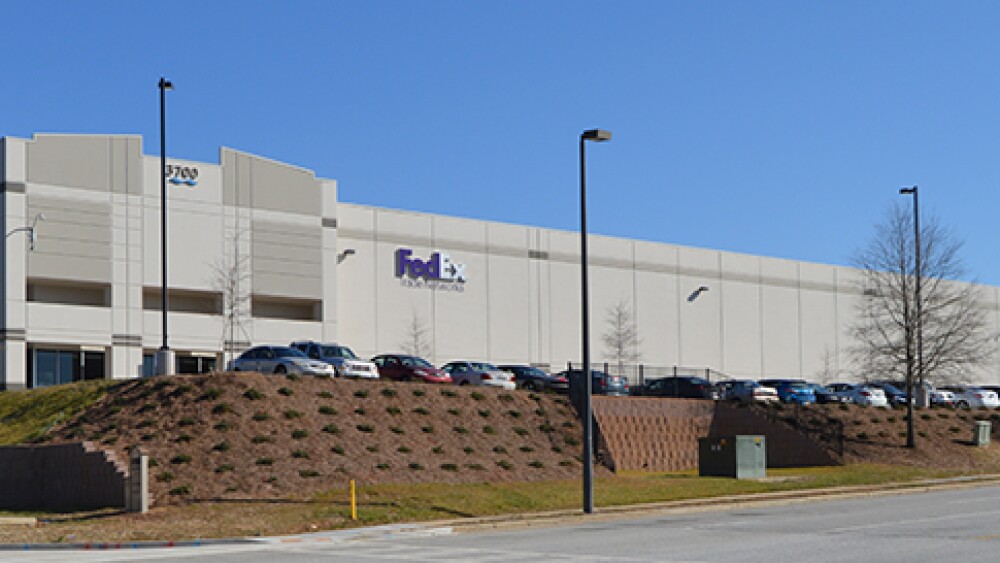 ATLANTA, May 12, 2015 — FedEx Trade Networks, the freight forwarding and customs brokerage arm of FedEx Corp. (NYSE: FDX), announced today the grand opening of its new Atlanta gateway office, which provides expanded service offerings to customers including a full portfolio of freight forwarding, customs brokerage and distribution solutions.
The new office, located at the build-to-suit facility at Camp Creek Business Center at 3700 N. Commerce Drive in East Point, Ga., is 77,100 sq. ft. with 62,100 sq. ft. dedicated to warehouse and distribution space. The facility is strategically located less than five miles from the Hartsfield-Jackson Atlanta International Airport.
The office's proximity to the airport and onsite distribution capabilities enables the office to serve as a gateway to support the end-to-end supply chain needs of the company's freight forwarding and customs brokerage customers. In utilizing a gateway operating model in Atlanta, the company can provide efficient and cost-effective solutions for consolidated, heavy weight, international cargo shipments.
"The metro Atlanta area is a global logistics hub supporting international trade with an extensive intermodal network of air, road, rail and port options for our customers," said John Gazitua, vice president, FedEx Trade Networks U.S. and Canada Operations. "By expanding our Atlanta operations with additional distribution space, we can help our customers improve their supply chain efficiency, transit times and overall costs with streamlined gateway solutions."
In addition to serving as a Certified Cargo Screening Facility (CCSF), the new location is Customs-Trade Partnership Against Terrorism (C-TPAT) validated. The secure, dedicated warehouse space allows FedEx Trade Networks to offer a variety of distribution solutions including Critical Inventory Logistics (CIL), Vendor Managed Inventory (VMI), container devanning and subsorting, trans-loading and cross-docking to complement the established freight forwarding and customs brokerage services the company and its predecessors have offered in the Atlanta market for over fifty years.