FedEx Trade Networks Now Serving Lyon with Customized Freight Forwarding Solutions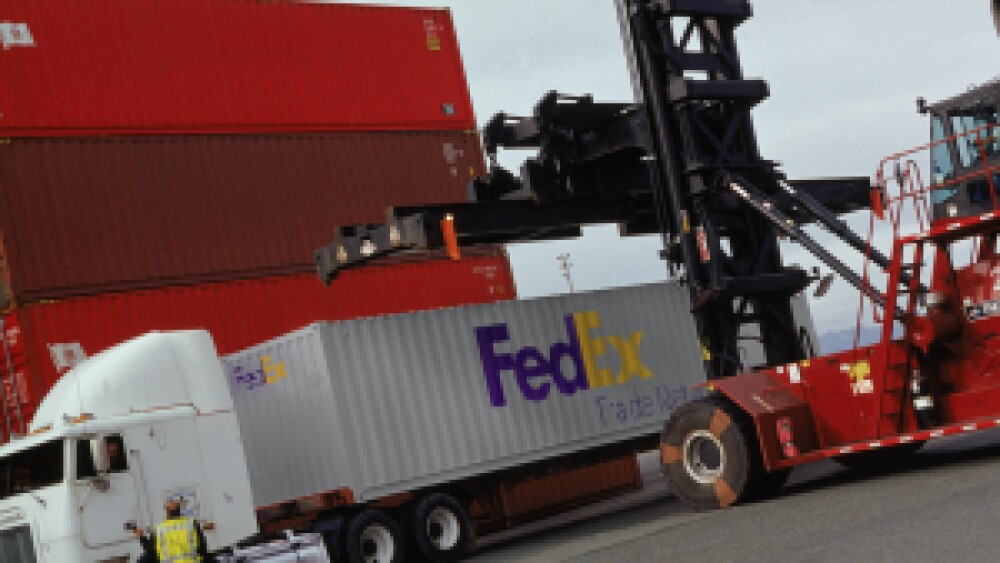 PARIS, February 07, 2012— FedEx Trade Networks, the freight forwarding arm of global shipping giant FedEx Corp. (NYSE: FDX), announced today that it has established operations in Lyon, France, as a part of its ongoing expansion initiative. The new office in Lyon, which is located outside of the city at the Lyon Saint Exupery Airport, is the third FedEx Trade Networks office to open in France. The company also has air and ocean freight forwarding offices in Paris and Le Havre.

"Lyon is an important cargo hub that is strategically positioned in the heart of Europe," said Pascal Raye, country manager of France. "With our new operations in Lyon, we will be able to provide our customers in the region with the local support they need, while providing comprehensive shipping solutions to our customers around the world who have business in France."

The launch of operations in Lyon presents an excellent opportunity for FedEx Trade Networks. Handling more than 300,000 tons of cargo per year, Lyon-Saint Exupery Airport is an important transport facility for the entire Rhone-Alpes region. The city is also home to the Port de Lyon Edouard Herriot, which is the largest inland container port in France for all modes of transport. The area is further served by a dense network of roads and railways, which provides easy access to the whole of Europe.

The new office in Lyon will offer FedEx Trade Networks customers increased access to major global markets, both inbound and outbound. Customers will also benefit from the company's wide range of ocean service options, in addition to flexible air freight forwarding solutions that employ a variety of value-added services, including the ability to manage their supply chain and control their goods in transit from point of origin to final destination. Customs brokerage, purchase order management with Global Order Logistics, surface transportation, warehousing and distribution are other multimodal solutions offered by FedEx Trade Networks.

As part of the company's global expansion initiative, which began in 2008, FedEx Trade Networks has opened a total of 47 offices throughout Europe, Latin America, the Middle East and Asia. Those locations include the United Kingdom (Manchester and London), The Netherlands (Amsterdam and Rotterdam), Belgium (Brussels and Antwerp), France (Paris and Le Havre), Spain (Madrid and Barcelona), Italy (Milan and Bologna), Germany (Frankfurt, Hamburg and Munich), Poland (Gdynia and Warsaw), Hungary, the Czech Republic, Slovakia, Romania, South Africa, Turkey (Istanbul, Ankara and Izmir), the United Arab Emirates, India (Mumbai, Chennai and Delhi), Mexico, Brazil, Singapore, Taiwan, Hong Kong and the Chinese cities of Shanghai, Beijing, Guangzhou, Shenzhen, Qingdao, Tianjin, Xiamen, Dalian, Ningbo and Chengdu. The company also has a representative office in Vietnam.
About FedEx Trade Networks

FedEx Trade Networks, and its predecessor companies, have more than 100 years of experience in international trade. The company's advanced technology and network of worldwide locations and alliances enables it to provide comprehensive ocean and air international freight forwarding, customs brokerage, Global Order Logistics, distribution and surface transportation, trade advisory services, and advanced e-commerce and trade facilitation solutions. FedEx Trade Networks has the resources and support to help customers of all sizes navigate the intricacies of shipping goods globally. For more information, visit ftn.fedex.com.

About FedEx

FedEx Corp. (NYSE: FDX) provides customers and businesses worldwide with a broad portfolio of transportation, e-commerce and business services. With annual revenues of $41 billion, the company offers integrated business applications through operating companies competing collectively and managed collaboratively, under the respected FedEx brand. Consistently ranked among the world's most admired and trusted employers, FedEx inspires its more than 290,000 team members to remain "absolutely, positively" focused on safety, the highest ethical and professional standards and the needs of their customers and communities. For more information, visit news.fedex.com.