FedEx Trade Networks Celebrates Grand Opening at New York's First Solar-Ready Business Park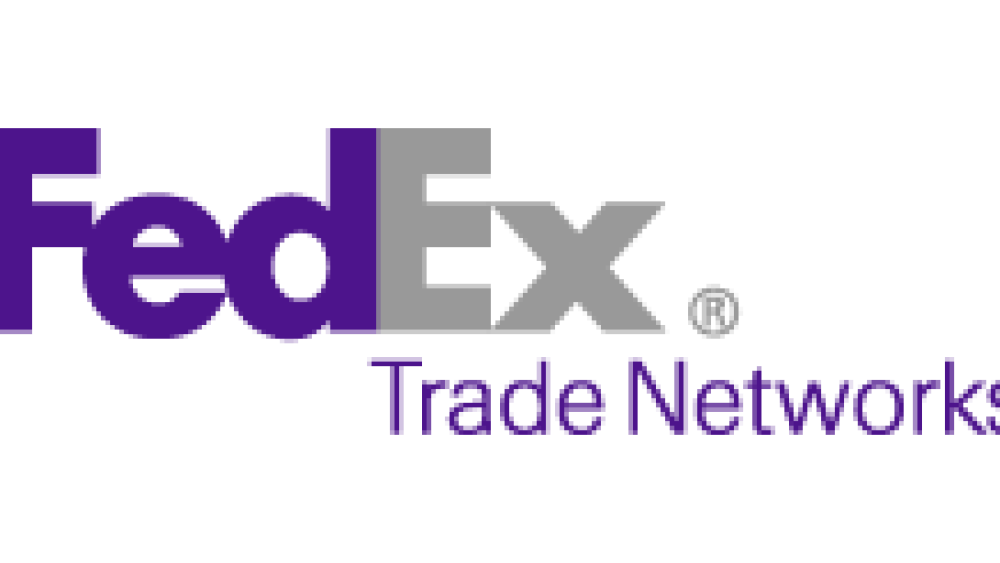 TONAWANDA, N.Y., September 23, 2014 — FedEx Trade Networks, the freight forwarding and customs brokerage arm of FedEx Corp. (NYSE: FDX), announced today the grand opening of its new environmentally- advanced 88,000 sq. ft. facility at Riverview Solar Technology Park. The cutting-edge office and distribution facility streamlines the company's operations and provides several unique features that promote environmental sustainability.
With the opening of Riverview, FedEx Trade Networks consolidated its local workforce from multiple locations for greater efficiency, enhanced collaboration and a smaller carbon footprint. The new facility utilizes innovative sustainability technologies including solar energy panels, low-flow water consumption and dedicated bio-beds, which provide underground water retention for storm water management and soil erosion control, reducing impact on the native vegetation significantly.
"FedEx Trade Networks has deep roots in the Buffalo-Niagara region, and we are proud to lead the way for businesses to operate more responsibly with the environment and local community top of mind," said Jack Muhs, president and CEO, FedEx Trade Networks. "Our operations at the Riverview Solar Technology Park will be a model for environmental corporate responsibility through a committed investment in renewable energy and green building best practices."
The facility is the first in New York with Advanced Solar Architecture (ASA). ASA systems generate electricity through solar technology and provide additional benefits such as shading, with wind and rain protection. The thermal mass building construction possesses Leadership in Energy & Environmental Design (LEED) characteristics expected to reduce energy costs by 30-40%, and includes energy efficient lighting throughout. The building also uses a 100kW solar array, predicted to replace 1,000,000 kWh of fossil fuel-sourced electricity over the 10-year lease.
"It's been very clear from the beginning of this development that FedEx Trade Networks is as committed as we are to taking the necessary steps to conduct business in an environmentally responsible manner," said
Thomas M. Montante, chief executive officer, principal, TM Montante Development. "The overarching impact of sustainable energy resonates with the FedEx Trade Networks team and it's that kind of enthusiasm that can best help us articulate the virtues of generating clean solar power."
By using low-flow technology and fixtures in the building, FedEx Trade Networks has already reduced water consumption by approximately 50 percent when compared to usage of standard fixtures. The company is also the first tenant to have its own bio-beds. Additionally, the solar campus is recognized as a New York State Shovel-Ready Certified Site, and is known as a low-impact green business park, limiting the unnecessary removal of trees for the convenience of construction.
The FedEx Trade Networks facility at Riverview Solar Technology Park is the most recent addition to the FedEx EarthSmart® Innovation's Solar Facility portfolio. EarthSmart, the environmental sustainability platform for all FedEx operating companies, focuses on identifying ways to minimize the corporation's impact on the environment by integrating innovative sustainable practices into the way all of its companies approach business. For more information on EarthSmart, visit https://newsroom.fedex.com/earthsmart; and to view the company's Global Citizenship Report, please visit http://csr.fedex.com/.
About FedEx Trade Networks
FedEx Trade Networks, and its predecessor companies, have more than 100 years of experience in international trade. The company's advanced technology and network of worldwide locations and alliances enables it to provide comprehensive ocean and air international freight forwarding, customs brokerage, global order logistics, distribution and surface transportation, trade advisory services and advanced e-commerce and trade facilitation solutions. FedEx Trade Networks has the resources and support to help customers of all sizes navigate the intricacies of shipping goods globally. For more information, visit ftn.fedex.com.
About FedEx Corp.
FedEx Corp. (NYSE: FDX) provides customers and businesses worldwide with a broad portfolio of transportation, e-commerce and business services. With annual revenues of $46 billion, the company offers integrated business applications through operating companies competing collectively and managed collaboratively, under the respected FedEx brand. Consistently ranked among the world's most admired and trusted employers, FedEx inspires its more than 300,000 team members to remain "absolutely, positively" focused on safety, the highest ethical and professional standards and the needs of their customers and communities. For more information, visit news.fedex.com.
###