FedEx Teams Up with NFL Legends and Junior Achievement USA To Kick Off Ninth Annual FedEx Air & Ground® NFL Players of the Week Awards Program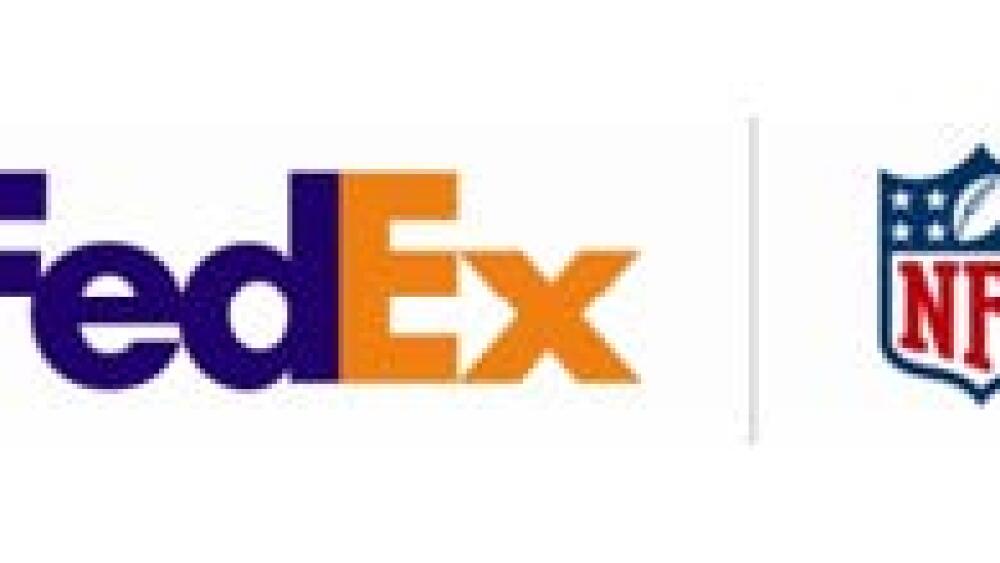 FedEx Corp. (NYSE: FDX), known for its extraordinary performance in transportation services and business solutions that matter, announced today the kickoff of the ninth annual FedEx Air & Ground NFL Players of the Week program. The awards program recognizes the league's top-performing quarterbacks and running backs for their on-field achievements each week, while also benefiting local communities.

New this year, the program will support the growth of small businesses by teaming up with Junior Achievement USA, a national non-profit organization dedicated to giving young people the knowledge and skills they need to own their economic success, plan for their future, and make smart economic choices. In addition, FedEx will be teaming up with several notable NFL personalities to lend inspiration to the program, from legendary broadcaster Ron Jaworski to former players such as Mark Moseley.

Every Tuesday during the regular NFL season, the NFL and FedEx will announce six nominees for the FedEx Air & Ground NFL Players of the Week " three Air and three Ground nominees. Fans help determine the winning quarterback and running back by visiting NFL.com/FedEx and casting their votes for the players they feel delivered the best performance the previous weekend. FedEx and the NFL will announce the weekly FedEx Air and Ground winners every Friday on NFL.com/FedEx and the NFL Network's NFL Total Access. FedEx will subsequently make a $2,000 donation in each winning player's name to local Junior Achievement area offices in their team's city or state.

Ron "Jaws" Jaworski - lead analyst for ESPN's Monday Night Football, former NFL quarterback and 1980 NFL Player of the Year in 1980 - will serve as one of several FedEx "Small Business Pros" who will share the best practices they've learned when growing their own businesses.

"Being a business owner, I understand the challenges of running a company and appreciate FedEx supporting small businesses, since they play an integral role in the economic growth of our local communities and the nation," Jaworski said. "This year, I'm teaming up with FedEx and several other former NFL greats who have started their own small businesses to help inspire others just getting started."

Jaworski, who owns and manages several golf courses in New Jersey through his business, Ron Jaworski Golf Management, joins a host of NFL legends who will participate in selected events throughout the season and be featured on NFL.com/FedEx video vignettes. Other FedEx Small Business Pros will join the team throughout the season including former Washington Redskins kicker and 1982 NFL MVP Mark Moseley, who is Director of Franchise Sales for the Five Guys Burgers & Fries restaurant chain.

FedEx Introduces the Small Business of the Week

Also new this year, FedEx delivers the excitement of the NFL to America's small businesses by introducing a new award - the FedEx Small Business of the Week. This program rewards a winning small business owner with $5,000 each week during the season, a banner ad on NFL.com/FedEx and the chance to go to Super Bowl XLVI in Indianapolis. FedEx customers and small business fans alike have a chance to win just by describing the FedEx solution that has delivered the most success for their businesses.

Whether it's providing winning solutions on or off the field, FedEx delivers a more robust fan experience with this small business contest. Each week, when fans go to NFL.com/FedEx to vote for their favorite FedEx Air & Ground players, they can now choose from three small business nominees for the weekly FedEx Small Business of the Week. Nominees and winners are announced online every Tuesday.

Delivering Support for Small Business Owners of Tomorrow

Aside from showcasing the league's best Air and Ground players, the FedEx Air & Ground NFL Players of the Week program supports U.S. small business development and job creation by educating the next generation of entrepreneurs about how to start and grow their own businesses through its 15-year relationship with Junior Achievement.

"FedEx is committed to improving the communities where our employees and customers live and work, and Junior Achievement plays a large role in building tomorrow's business leaders," said Laurie Tucker, senior vice president, corporate marketing for FedEx. "We recognize the positive impact of small business in local communities and we are dedicated to providing solutions that will help small business owners grow and develop their companies right now and in the future."

Players of the Year Recognition

During the week leading up to Super Bowl XLVI, FedEx plans to announce the 2011 FedEx Air & Ground NFL Players of the Year in Indianapolis, as well as make a special $25,000 delivery in the winning players' names to the local Junior Achievement area offices. Last year, fans selected Green Bay Packers quarterback Aaron Rodgers and Kansas City Chiefs running back Jamaal Charles as the respective FedEx Air & Ground Players of the Year.

In addition to the FedEx Air & Ground Players of the Year announcement, FedEx will give one lucky small business owner the NFL experience of a lifetime, awarding the Small Business of the Year with a trip to Indianapolis for Super Bowl XLVI and a chance to meet some of the FedEx Small Business Pros.

To learn more about the FedEx Air & Ground NFL Players of the Week program, including the new Small Business of the Week program, visit NFL.com/FedEx . You can also follow FedEx on Facebook, YouTube and Twitter @FedExDelivers.

About FedEx:

FedEx, the premier global provider of transportation, e-commerce and supply-chain management services, is the Official Delivery Service Sponsor of the NFL, Super Bowl and Pro Bowl. Through the weekly FedEx Air & Ground Awards, FedEx recognizes those NFL players who represent the same speed, precision and teamwork that their customers have come to expect from the full range of FedEx air, ground, freight and international shipping services.

FedEx Corp. (NYSE: FDX) provides customers and businesses worldwide with a broad portfolio of transportation, e-commerce and business services. With annual revenues of $40 billion, the company offers integrated business applications through operating companies competing collectively and managed collaboratively, under the respected FedEx brand. Consistently ranked among the world's most admired and trusted employers, FedEx inspires its more than 290,000 employees and contractors to remain "absolutely, positively" focused on safety, the highest ethical and professional standards and the needs of their customers and communities. For more information, visit news.fedex.com.

About Junior Achievement USA (JA)

Junior Achievement is the world's largest organization dedicated to giving young people the knowledge and skills they need to own their economic success, plan for their future, and make smart academic and economic choices. JA programs are delivered by corporate and community volunteers, and provide relevant, hands-on experiences that give students from kindergarten through high school knowledge and skills in financial literacy, work readiness and entrepreneurship. Today, JA reaches four million students per year in 124 markets across the United States, with an additional six million students served by operations in 119 other countries worldwide. Visit www.ja.org for more information.

2011 NFL Properties LLC. All NFL-related trademarks are trademarks of the National Football League.