FedEx Supports California Women's Conference through Major Sponsorship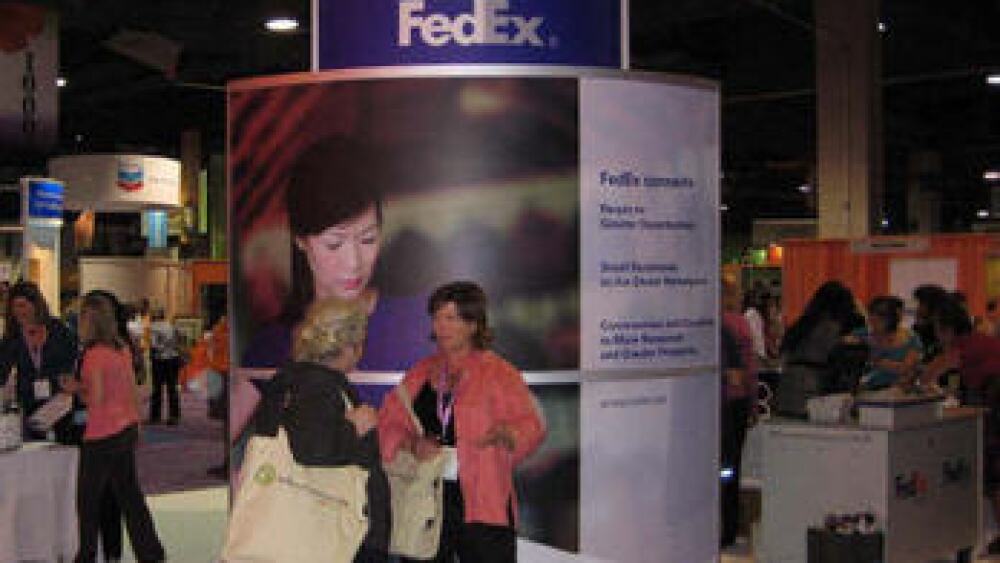 What do California Governor Arnold Schwarzenegger, Jennifer Lopez, Billie Jean King and FedEx have in common? They all had starring roles in the California First Lady's Conference for Women, hosted by Maria Shriver, October 22 in Long Beach, CA. More than 14,000 women attended the event, with some one million people viewing the all-day program online at Oprah.com.
FedEx hosted a breakout session, "Men Using Their Voices for Change," the first, all- male panel the conference has ever presented. Introduced by Bill Margaritis, FedEx senior vice president, Global Communications & Investor Relations, the session featured


actor Michael J. Fox talking about his foundation to raise money to fight Parkinson's disease

Def Jam records founder Russell Simmons discussing his work to offer at-risk youth more opportunities in the arts

Super surfer Laird Hamilton explaining his work to raise awareness of autism.
On the exhibit floor, the FedEx booth offered attendees an opportunity to take a survey on women and the economy and to give a video testimonial about the conference, the economy or FedEx. Watch for survey results to be released soon.
Additional speakers at the conference included Condelezza Rice, Bono, Madeline Albright, Sally Field, Heidi Klum, Bonnie Raitt and Rachel Ray.