FedEx Delivers Holidays to Military Families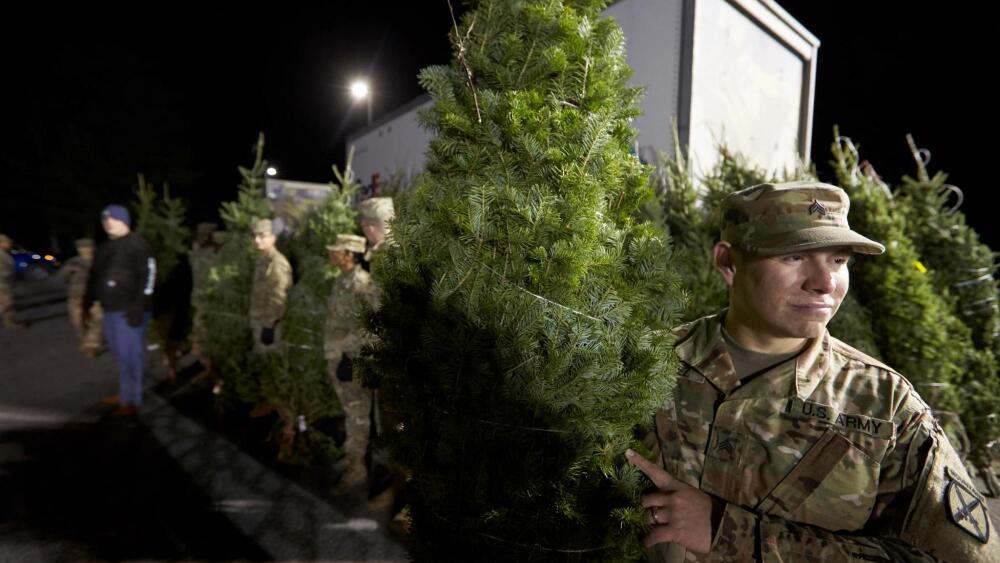 FedEx and the Christmas SPIRIT Foundation will spread holiday cheer to service members and their families with the Trees for Troops program, an initiative that delivers farm-grown Christmas trees to domestic and international U.S. military bases.
"We are proud to kick off another year of support for the Trees for Troops program. This program is just one way the FedEx Freight team supports U.S. service members and their families," said John Smith, president and CEO of FedEx Freight. "Our work with Trees for Troops really illustrates this company's deep appreciation for the sacrifice these men and women and their families have made for our country."
Delivering Trees at Home and Abroad
Trees for Troops kicks off Nov. 13 in Thorntown, Ind., as FedEx volunteers prepare to ship 250 Christmas trees to service members stationed overseas. The Christmas trees, donated by members of the Indiana Christmas Tree Growers Association, will be delivered by FedEx Express to service members stationed in Guam and Puerto Rico.
Once the international deliveries have taken flight, FedEx Freight will hit the road in the U.S. with more than 17,000 fresh-cut Christmas trees to be delivered to 65 military bases in late November and early December. FedEx Freight drivers have traveled more than 560,000 miles over the past ten years to deliver trees for the program.
Help Spread the Spirit
Anyone can create new memories for a military family by sharing a holiday greeting and best wishes on Twitter through the Tag-a-Tree campaign. Tweet a message to @fedex using the hashtag #TreesforTroops through Nov. 16. Every tree will be tagged with a message, adding a personal touch to each delivery.
You can also support Trees for Troops by donating to the program and/or purchasing fresh trees at dozens of Christmas tree retail locations during Trees for Troops weekend, Nov. 30 – Dec. 2. Donated trees will be added to the program's planned deliveries to U.S. bases in 2018. More information on how to get involved can be found at www.treesfortroops.org.
FedEx is involved with the Trees for Troops program as part of FedEx Cares, the company's global giving platform through which FedEx will invest $200 million in more than 200 global communities by 2020 to create opportunities and deliver positive change around the world. For information about the peak holiday season at FedEx, visit the FedEx Newsroom.