FedEx & Safe Kids Make Halloween a Night of Tricks and Treats – not Traffic Incidents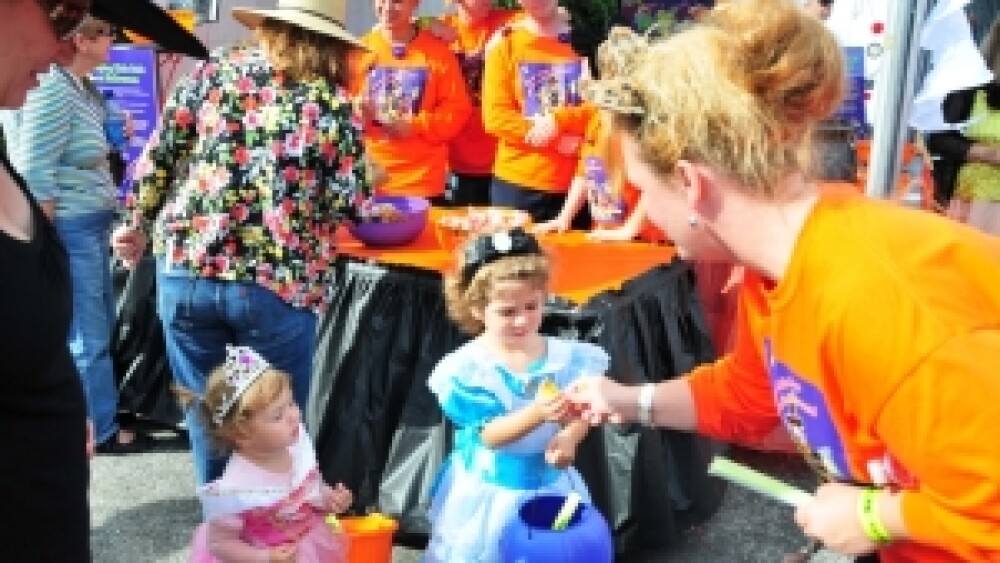 For children, Halloween is one of the most anticipated days of the year – filled with candy, costumes and creative mischief. Unfortunately, October 31 is also one of the most dangerous days of the year for these same trick-or-treaters to walk. Trick-or-treaters darting from house to house in dark costumes may be difficult for drivers to see during popular trick-or-treating hours, 5:30-9:30 p.m. Children themselves may have restricted vision behind Halloween masks.
According to ongoing research conducted by Safe Kids USA – a non-profit organization that works to prevent unintentional traffic-related injury among children – on average, twice as many kids are killed while walking on Halloween compared to other days of the year.

A survey FedEx conducted this month with more than 1,700 moms around the country confirms that half are aware of the increased danger from vehicular accidents on Halloween, but fewer are taking advantage of precautions that can help keep their kids safe on this holiday.
· Only 46% require their child to wear/carry something reflective when trick-or-treating.
· Just 26% require their child carry a reflective trick‐or-treat bag.
· Less than 20% of parents make sure their child's costume is light colored.
· Only 13% restrict trick-or‐treating to daylight hours when the risk of vehicular accidents is reduced.

As in past years, this Halloween season FedEx is working with Safe Kids to provide parents and drivers with easy to remember safety tips when the trick-or-treating begins. FedEx and Safe Kids recommend:
Parents…
· Cross the street safely at corners, using traffic signals and crosswalks. Look left, right and left again when crossing and keep looking as you cross. Walk, don't run, across the street.
· Walk on sidewalks or paths. If there are no sidewalks, walk single file, facing traffic as far to the left as possible. Children should walk on direct routes with the fewest street crossings.
· Slow down and stay alert – watch out for cars that are turning or backing up and never dart out into the street or cross in between parked cars.
· Costumes can be both creative and safe. Decorate costumes and bags with reflective tape or stickers and, if possible, choose light colors. Masks can obstruct a child's vision, so choose non-toxic face paint and make-up whenever possible instead. Have kids carry glow sticks or flashlights in order to see better, as well as be seen by drivers.

Drivers…
· Slow down in residential neighborhoods and school zones. Remember that popular trick-or-treating hours start during the typical rush-hour period at 5:30 and continue to 9:30 p.m.
· Be especially alert and take extra time to look for kids at intersections, on medians and on curbs. Children are excited on Halloween and may move in unpredictable ways.
· Slowly and carefully enter and exit driveways and alleys.
· Reduce any distractions inside your car, such as talking on the phone or eating, so you can concentrate on the road and your surroundings.

In preparation for Halloween 2009, 150 Safe Kids coalitions across the country have teamed up with FedEx to provide kids with reflective materials to promote visibility, including trick-or-treat bags and zipper tags that can be attached to costumes, as well as important safety information to children, parents, and drivers.

For more information on Halloween safety from Safe Kids, please visit www.usa.safekids.org/wtw/halloween2009.html.