FedEx Recognized as a Leader in Corporate Social Responsibility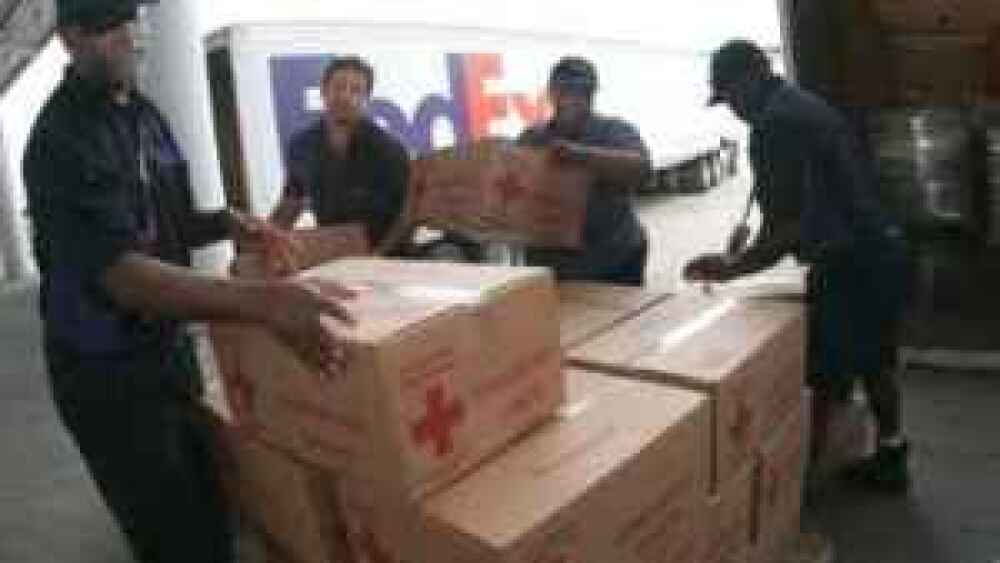 The Reputation Institute and Boston College Center for Corporate Citizenship announced that FedEx is among the top ten companies recognized as leaders in corporate social responsibility (CSR).
FedEx also placed on last year's inaugural list.
The company's ranking is based on its CSR Index, as determined by Boston College Center for Corporate Citizenship and Reputation Institute. The CSR Index ranking is determined by how the public perceives a company in three dimensions:
Citizenship: Does the company contribute positively to its surrounding community in a socially and environmentally responsible fashion
Governance: Is the company business run in a fair and transparent fashion? Do stakeholders associate the company with high ethical business standards?
Workplace: Are employees treated fairly and paid a decent wage? Does the company invest in developing employee skill sets and career opportunities?
Boston College Center for Corporate Citizenship recently recognized FedEx for other community efforts, including working with the Red Cross on a public awareness campaign for disaster and emergency preparedness.
"A company's reputation today goes beyond products, services and financial performance," said Kasper Nielsen, managing partner of Reputation Institute. "Organizations face increasingly higher expectations from the general public across the different aspects of their business.
"At FedEx, we recognize that our impact is greater than the services we provide," said.Rose Flenorl, Manager of Social Responsibility at FedEx. "We leverage our global network and philanthropic resources to support organizations that positively impact communities around the world, focusing on disaster relief, environmental sustainability, and pedestrian safety We want our employees to participate and to feel proud to work for FedEx."
About the Boston College Center for Corporate Citizenship
The Boston College Center for Corporate Citizenship is a membership-based research organization associated with the Carroll School of Management. It is committed to helping business leverage its social, economic and human assets to ensure both its success and a more just and sustainable world. As a leading resource on corporate citizenship, the Center works with global corporations to help them define, plan, and operationalize their corporate citizenship. Through the power of research, management and leadership programs, and the insights of its 350 corporate members, the Center creates knowledge, value and demand for corporate citizenship. The Center offers publications including a newsletter, research reports and white papers; management programs; events that include an annual conference, roundtables and regional meetings; peer-to-peer learning forums and a corporate membership program. www.BCCorporateCitizenship.org
About Reputation Institute
Reputation Institute is the world's leading reputation consulting firm. As a pioneer in the field of brand and reputation management, Reputation Institute helps companies unlock the power of reputation. With a presence in more than 25 countries, Reputation Institute is dedicated to advancing knowledge about reputation and shares best practices and current research through client engagement, memberships, seminars, conferences and publications such as Corporate Reputation Review. Reputation Institute's Global Reputation Pulse is the largest study of corporate reputations in the world, identifying what drives reputation and covering more than 1,000 companies from 27 countries annually. Reputation Institute provides specific reputation insight from more than 15 different stakeholder groups and 24 industries, allowing clients to create tangible value from intangible stakeholder feelings. www.ReputationInstitute.com
About FedEx
FedEx Corp. (NYSE: FDX) provides customers and businesses worldwide with a broad portfolio of transportation, e-commerce and business services. With annual revenues of $34 billion, the company offers integrated business applications through operating companies competing collectively and managed collaboratively, under the respected FedEx brand. Consistently ranked among the world's most admired and trusted employers, FedEx inspires its more than 275,000 team members to remain "absolutely, positively" focused on safety, the highest ethical and professional standards and the needs of their customers and communities. For more information, visit news.fedex.com.