FedEx Receives 2008 "Corporate Citizens Award"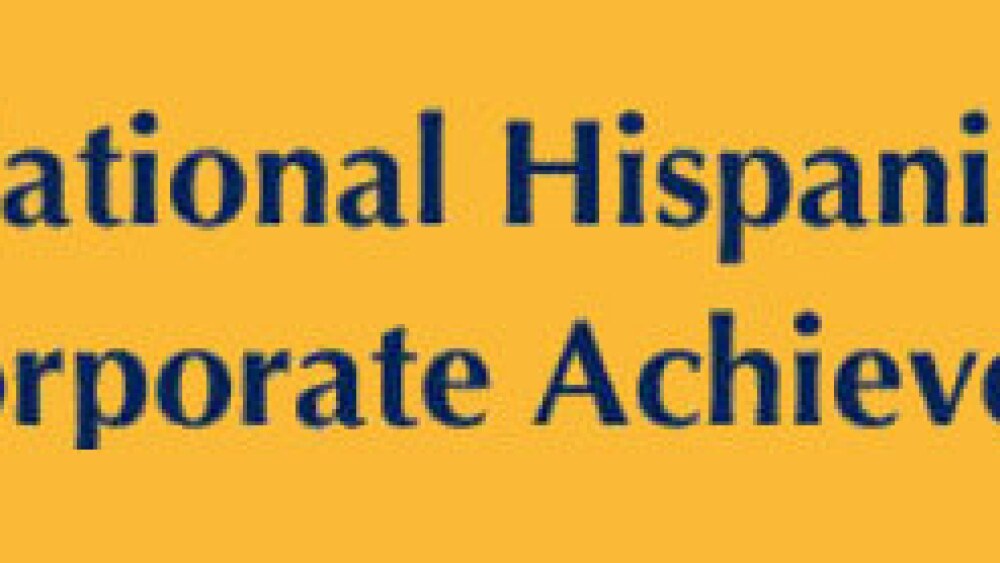 On Friday, Oct. 10, FedEx Corporation was honored with the prestigious "2008 Corporate Citizens Award" by the National Hispanic Corporate Achievers, Inc. for our overall accomplishments in the area of diversity and support of the Hispanic community. The award was presented at the National Hispanic Corporate Achievers' 25th annual gala in New York City at The Waldorf-Astoria. "We are grateful for the support and sensitivity that FedEx continues to express to the Hispanic community through the National Hispanic Corporate Achievers and other meaningful programs," said Danny Ramos, national president of the Hispanic Corporate Achievers, Inc. Other corporate award recipients were Pfizer and Colgate-Palmolive
Individual National Hispanic Corporate Achievers awards also were presented to three members of the FedEx team – Elizabeth Mazier, FedEx Services Marketing Advisor; Karen Hernandez-Novo, FedEx Services International Worldwide Account Manager; and Francisco Cervantes, FedEx Express Senior Development Training Specialist and co-chair of the FedEx Hispanic Network.
Elizabeth, a native of Nicaragua, was recognized for conducting extensive research on Hispanic businesses to understand perceptions relative to transportation services. With this information, she built a Spanish language infrastructure for Hispanic business owners. Her efforts resulted in millions of dollars over the revenue goal in 2007.
Karen, whose native country is Puerto Rico, provides international strategic direction to a FedEx team that serves as worldwide logistics consultants for transportation, supply chain, e-commerce and import/export compliance. She is also a member of the United States Coast Guard Auxiliary where she serves as a staff officer of public affairs.
Francisco is a native of Mexico and is responsible for developing web-based training for FedEx aircraft maintenance technicians. He also serves as co-chair of the FedEx Hispanic Network where he plans and executes programs in cities across the U.S. Programs initiated by the FedEx Hispanic Network are designed to support and strengthen Hispanic communities as well as help promote diversity within FedEx.
National Hispanic Corporate Achievers, Inc. promotes the advancement of diversity and inclusion of Hispanic talent in corporate America. For 24 years, major Fortune 500 corporations have joined with the organization to showcase the accomplishments of Hispanic professionals who are making a difference in their organizations and communities. The organization also provides leadership forums for corporate professionals and scholarships and mentoring opportunities for Hispanic students.