FedEx Offers International Direct Service to Colombia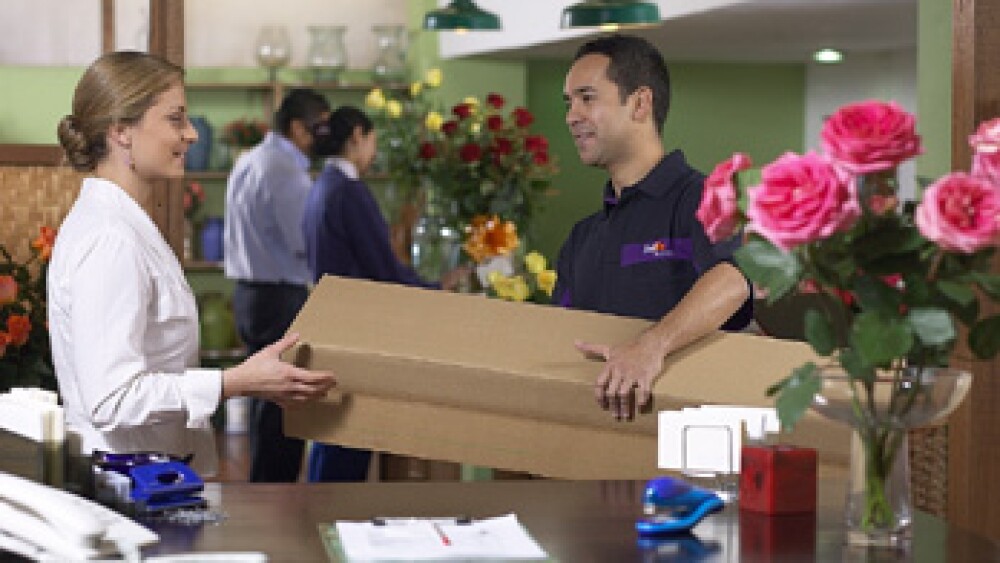 MIAMI, May 30, 2011—Responding to market demands from the fast-growing economy in Colombia, FedEx Express, a subsidiary of FedEx Corp. (NYSE: FDX), announced today that it begins offering international direct service throughout the country. This long-term investment, a key part of the company's Latin American strategy, will enhance FedEx Express service to and from Colombia by further building out its delivery, operations and customer service infrastructure.
The company's heightened presence in Colombia is expected to bring more than 200 new jobs to the country over the next two years.

"Colombia has shown steady economic growth over the past five years, and we are eager to meet the demands of the business community by expanding our international operations here," Juan N. Cento, President, FedEx Express Latin America and Caribbean Division. "Colombians should be proud of the country's ongoing development, which stimulated our additional investment in its economy."
The strategic move to direct service is a natural extension of the FedEx business operation in fast-growing Latin American countries. Using this approach, FedEx first works with Global Service Participants; when the market demand for international direct service begins to grow, FedEx makes the decision to directly serve the country or parts of the country. FedEx has successfully employed this strategy in other Latin American markets, specifically Costa Rica, Guatemala and Panama.
Serving Colombia Since 1993

FedEx Express has been successfully serving Colombia through a (dedicated) service provider since 1993. By offering direct service, FedEx will bring Colombian customers more access points to FedEx services and therefore increased access to more than 220 countries and territories around the globe. Also, FedEx will manage every aspect of its Colombian operation with a dedicated team of FedEx employees.
With FedEx direct service, Colombian exporters will benefit even more from the broad portfolio of FedEx shipping options that include solutions for both large and small companies. Its international shipping portfolio includes a suite of economy services like FedEx International Economy® and FedEx International Economy® Freight. They complement other FedEx services that help meet the unique needs of customers in Latin America who demand time-critical shipment options, more cost-effective alternatives and special handling solutions.
In recent years, Colombia has been recognized as one of the best global pro-business reformers by the World Bank. In 2010, the Colombian economy experienced a 4.3 percent growth, the strongest annual growth since 2007. Recently, the Colombian central bank announced that the economy may expand as much as 5.5 percent in 2011, higher than initial projections for Latin America's fourth largest economy.
The country's economic strength is due in part to its political stability, business-friendly environment, vastly improved security and its production of coffee, textiles and flowers. Colombia is currently the world's second-largest flower exporter and the largest carnation exporter, with a 14 percent share in total trade.
About FedEx Express Latin America & Caribbean

FedEx Express Latin America and Caribbean division services more than 50 countries and territories throughout the region and employs more than 4,000 people committed to total customer satisfaction. FedEx Express LAC has acted as a pillar of growth for the region and continues its commitment through the FedEx PyMEx program, the first initiative to partner with small and medium exporters by offering innovative ways to access the global marketplace.
FedEx Corp. (NYSE: FDX) provides customers and businesses worldwide with a broad portfolio of transportation, e-commerce and business services. With annual revenues of $38 billion, the company offers integrated business applications through operating companies competing collectively and managed collaboratively, under the respected FedEx brand. Consistently ranked among the world's most admired and trusted employers, FedEx inspires its more than 290,000 team members to remain "absolutely, positively" focused on safety, the highest ethical and professional standards and the needs of their customers and communities. For more information, visit newsroom.fedex.com/newsroom.