FedEx Launches Access Magazine and Digital App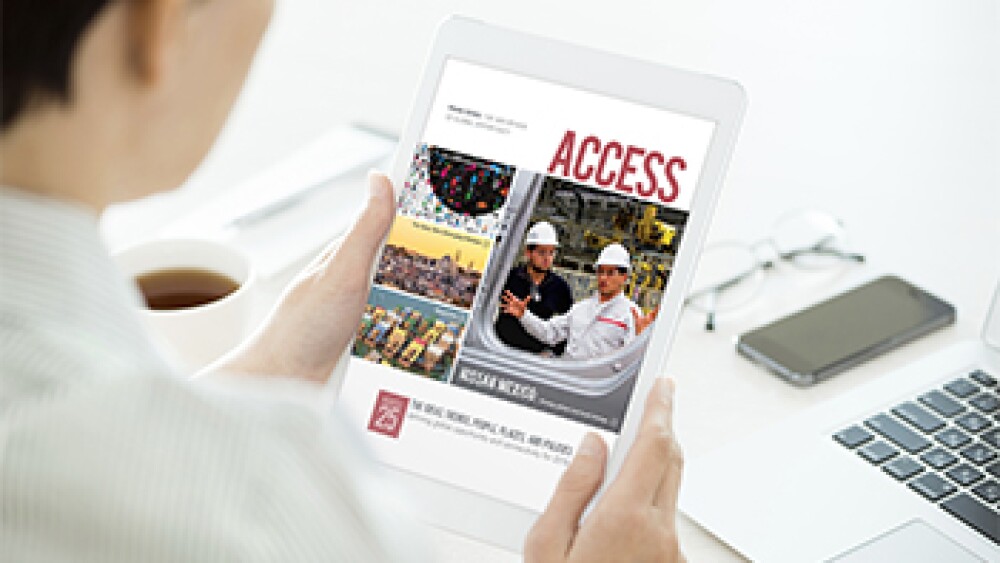 App Highlights Global Trends for 2015
MEMPHIS, Tenn., February 18, 2015 — FedEx Corp. (NYSE: FDX), the worldwide provider of transportation, e-commerce and business services, announces the launch of Access digital magazine app—featuring 25 ideas, trends, people, places and policies defining global opportunity and connectivity for 2015.
"At FedEx, we're constantly monitoring changes in customer needs and analyzing economic trends across the globe. We have harnessed that knowledge in Access—our thought leadership platform that fuels important conversations about trends impacting business," said Raj Subramaniam, EVP global marketing and communications, FedEx. "A more open and connected world makes it easier for business to prosper."
The Access app launches with this year's Access 25, a list of 25 people, places and ideas defining global connectivity. This year's theme—"The Crossroads to Everywhere"—examines the intersection between virtual and physical networks via three megatrends: supercharged innovation, explosive growth and competition, and shifting economic power. This year's edition also features a broad range of articles on topics like smart cities, unbanking, botsourcing, the circular economy and more.
"FedEx helps businesses build stronger supply chains in more than 220 countries and territories, putting us in the unique position of being able to share these stories and trends," Subramaniam added.
In addition to the digital app and an annual print magazine, Access also features monthly online articles that celebrate the opportunities that a more connected world provides.
The Access app, available for iPad, Kindle Fire and Android devices, is a digital version of the print magazine. It offers readers more interactive features designed specifically for tablets and Android smartphones, including videos and dynamic slideshows.
Access explores what a more connected planet means for all of us, and seeks to generate dialogue about global opportunity, including trade, sustainability and more. For nearly a decade, Access has delivered perspectives from thought leaders across the globe, including FedEx chairman, president and CEO Frederick W. Smith, and has showcased feature stories to highlight trends impacting global commerce.
For more information, visit access.van.fedex.com. To get a free subscription to Access or to sign up for email alerts, visit access.van.fedex.com/subscribe/.