FedEx Introduces Global E-Commerce Solutions Under FedEx CrossBorder
Re-launch of Bongo International Marks Expansion of FedEx Global E-commerce Portfolio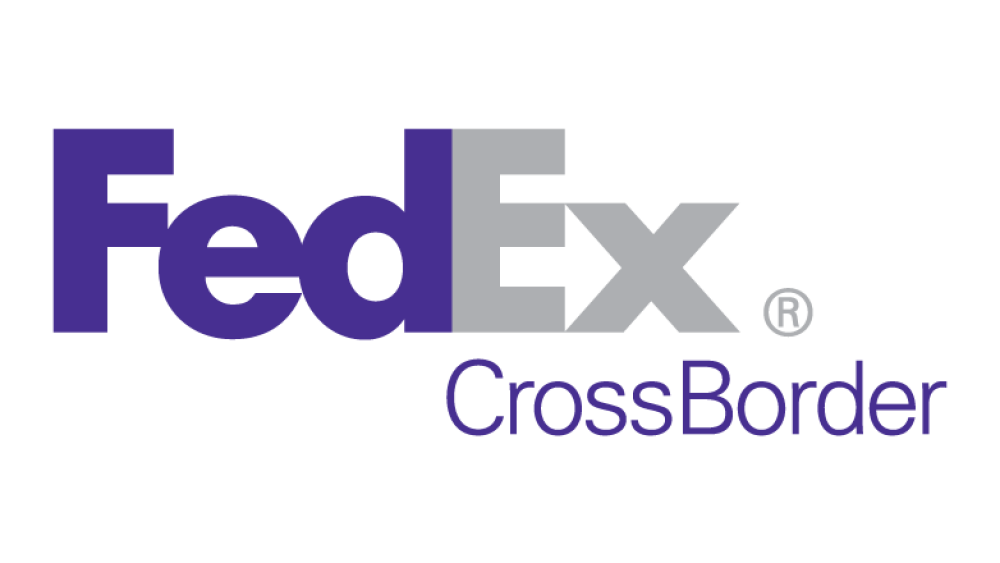 MEMPHIS, Tenn., March 22, 2016– FedEx Trade Networks, the international freight forwarding arm of FedEx Corp. (NYSE: FDX), today announced the re-launch of Bongo International as FedEx® CrossBorder.
The announcement highlights the FedEx investment in expanding its international e-commerce offerings.
FedEx CrossBorder, a subsidiary of FedEx Trade Networks, offers e-commerce technology solutions that enable e-tailers to navigate common cross-border selling challenges —such as regulatory compliance, secure payment processing, multi-currency pricing, or credit card fraud protection— and offers access to e-commerce shoppers around the globe.
"Customers are looking for ways to tap into e-commerce markets internationally, and FedEx CrossBorder helps provide that access," said James R. Muhs, president and CEO, FedEx Trade Networks. "FedEx CrossBorder expands the FedEx portfolio and provides e-tailers with opportunities to ship locally and grow internationally. E-tailers ship their orders to one of our domestic locations, and FedEx CrossBorder gets the orders to the customers' international destinations."
FedEx CrossBorder e-commerce solutions can work within a business' existing website and shopping cart platform for a secure and integrated checkout experience that allows e-tailers to maintain their brand identity and customer experience with the opportunity to reach new customers in more than 200 countries and territories.
"Only about one-third of U.S. based global e-commerce sites accept foreign currencies, and research tells us that customers are more likely to abandon shopping carts that only show U.S. dollar pricing," said Chip Hull, vice president, FedEx CrossBorder. "FedEx CrossBorder addresses international purchasing obstacles with a seamless checkout and delivery approach that accepts over 80 currencies, provides 15 payment options, manages multiple delivery options, and offers credit card fraud protection, all through a single platform."
The introduction of FedEx CrossBorder comes at a time when global e-commerce is growing, with online buying behavior representing over $1 trillion in sales per year. That number is forecasted to nearly double within four years.
About FedEx CrossBorder
FedEx CrossBorder and its international technology solutions provide the tools needed to help ease the challenges of international e-commerce such as duty calculations, package tracking, calculating other international shipping costs, and currency conversion. The company's technology solutions help enable businesses to expand global sales by providing access to new consumers in over 200 countries and territories. FedEx CrossBorder is a subsidiary of FedEx Trade Networks, Inc. and is comprised of innovative e-commerce cross-border enablement capabilities. For more information, visit fedex.com/crossborder.
About FedEx Trade Networks
As the international freight forwarding arm of FedEx Corp., FedEx Trade Networks connects 95 percent of the world's gross domestic product (GDP) with its comprehensive suite of solutions. The company's network of worldwide locations and alliances enables it to help customers of all sizes build solutions to fit their shipping needs, specializing in e-commerce, air and ocean freight forwarding, customs brokerage and other trade facilitation services. FedEx Trade Networks provides customers the global reach and local expertise to help optimize their supply chains – all while being backed by the reliability of the FedEx brand. For more information, visit ftn.fedex.com.
About FedEx Corp
FedEx Corp. (NYSE: FDX) provides customers and businesses worldwide with a broad portfolio of transportation, e-commerce and business services. With annual revenues of $49 billion, the company offers integrated business applications through operating companies competing collectively and managed collaboratively, under the respected FedEx brand. Consistently ranked among the world's most admired and trusted employers, FedEx inspires its more than 340,000 team members to remain "absolutely, positively" focused on safety, the highest ethical and professional standards and the needs of their customers and communities. For more information, visit news.fedex.com.