FedEx Freight to Test Vision Industries' Zero Emission Tyrano™ Truck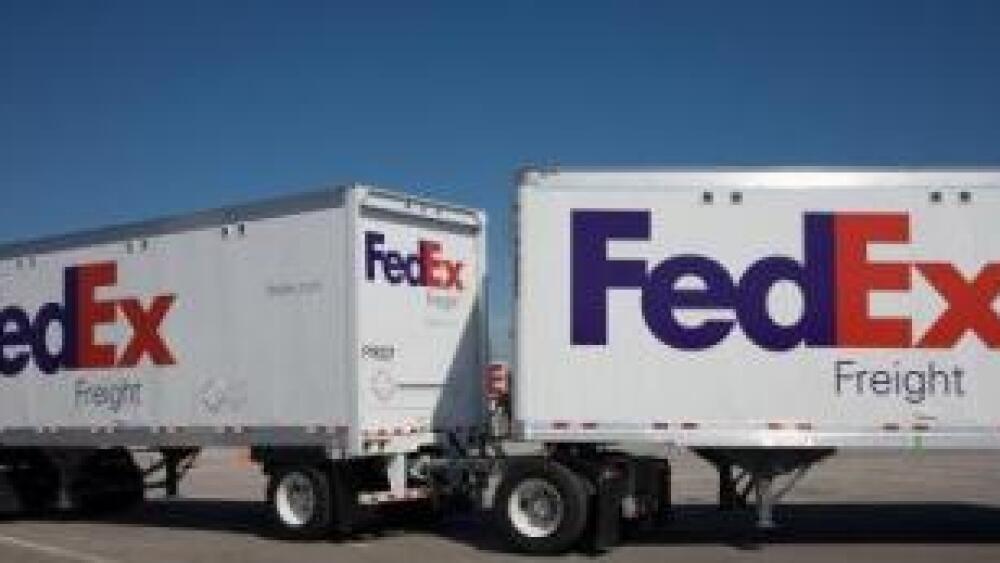 MEMPHIS, Tenn., Nov. 16, 2009 – FedEx Freight Corp., a leading provider of regional and long-haul less-than-truckload (LTL) services in the U.S., and Vision Industries Corp. (OTCBB: VIIC), producers of the zero emission plug-in electric/hydrogen fuel cell hybrid Tyrano™ truck, today announced that the companies have entered into an agreement to test a tractor powered by the hydrogen/electric hybrid Tyrano™ drive train. FedEx Freight Corp. is a subsidiary of FedEx Corp. (NYSE: FDX).

As part of the agreement, Vision Industries Corp. will configure a FedEx Freight tractor with its hydrogen/electric hybrid Tyrano™ drive train. The reconfigured vehicle will then be tested for one year in certain operations to evaluate the operational suitability of the Vision Tyrano™ technology.

"It is our goal to be involved in projects such as this to further the advancement of alternative fuels that both reduce our dependence on foreign oil and are good for the environment," said Douglas G. Duncan, president and CEO, FedEx Freight. "We are excited about technological advancements we see today in transportation and look forward to what the future holds in this arena."

Martin Schuermann, president & CEO of Vision, stated, "We applaud the FedEx vision of an environmentally friendly heavy-duty truck fleet. We believe that our zero emission Tyrano™-powered vehicle will help FedEx Freight work toward its goal of reducing its carbon footprint."
About FedEx Freight
Within FedEx Corp., the FedEx Freight Segment had annual revenues of $4.4 billion in fiscal year 2009. With corporate offices in Memphis, Tenn., the Segment includes FedEx Freight, a leading U.S. provider of regional LTL freight services; FedEx National LTL, a leading U.S. provider of long-haul LTL services; FedEx Freight Canada, an LTL operating company serving most points in Canada; and FedEx Custom Critical, North America's largest time-specific, critical shipment carrier. For more information, visit the FedEx web site, fedex.com.

About FedEx
FedEx Corp. (NYSE: FDX) provides customers and businesses worldwide with a broad portfolio of transportation, e-commerce and business services. With annual revenues of $34 billion, the company offers integrated business applications through operating companies competing collectively and managed collaboratively, under the respected FedEx brand. Consistently ranked among the world's most admired and trusted employers, FedEx inspires its more than 275,000 team members to remain "absolutely, positively" focused on safety, the highest ethical and professional standards and the needs of their customers and communities. For more information, visit news.fedex.com.
About Vision Industries Corp.
Vision is a provider of hydrogen fuel cell/plug-in electric powered vehicles and turnkey hydrogen fueling systems. Vision's proprietary hydrogen fuel cell/plug-in electric drive system combines the superior acceleration of a battery powered electric vehicle with the extended range provided by a hydrogen fuel cell. Vision uses major manufacturers as partners or sub contractors to produce its vehicles. This business approach avoids massive outlays of startup capital. Many regional, state and federal alternative energy programs in the form of grants, subsidies, tax credits and loans exist or are planned. For more information on Vision Industries Corp., please visit www.visionindustriescorp.com