FedEx Freight Cuts Transit Times on 3,300 Routes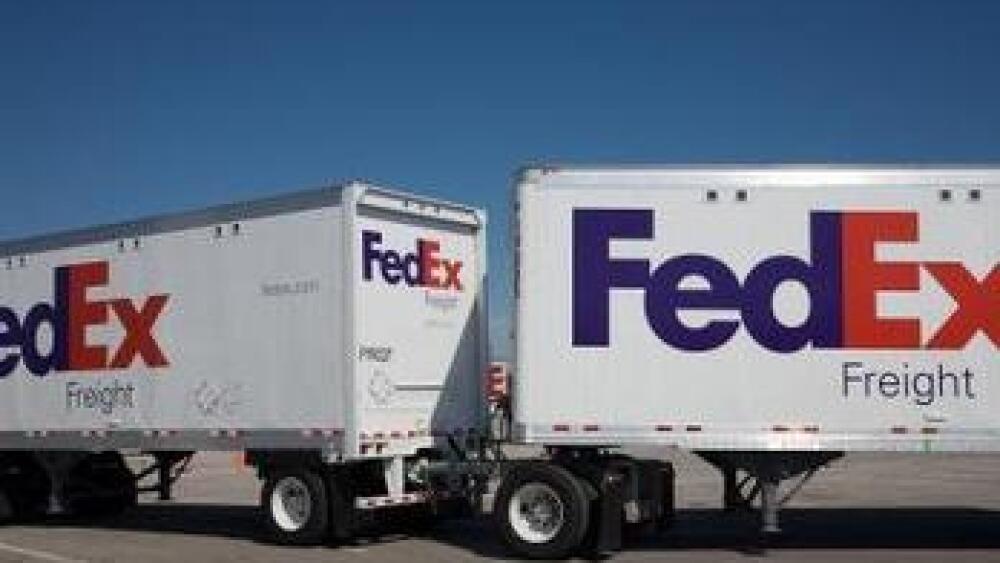 November 18, 2008--FedEx Freight today announced that it has reduced transit times on more than 3,300 regional next-day, second-day and extended routes since Jan. 1, 2008.
These service improvements enable faster delivery of freight, quicker go-to-market time and better inventory management for customers using fast-cycle logistics. FedEx Freight is a leading provider of regional less-than-truckload (LTL) freight transportation services and an operating company of FedEx Corp. (NYSE:FDX).
Collectively, these transit-time enhancements at FedEx Freight improve service within the continental United States, Hawaii, Mexico and Canada. FedEx Freight offers next-day or second-day service for more than 68,000 network lanes.
"As a regional LTL market sector leader, FedEx Freight continuously evaluates its transportation network to determine improvement opportunities," said Douglas G. Duncan, president and CEO, FedEx Freight. "Our dedicated employees and state-of-the-art, proprietary technology systems enable us to constantly refine our lanes, improve transits times and increase operational efficiencies."
This summer, FedEx Freight service from Omaha, Neb., was reduced from two business days to one to points in Illinois, including Chicagoland, and to locations in Wisconsin. Other enhancements include two- to one-business day service from St. Louis to points in Minnesota, Iowa and Wisconsin.
Most recently, service was improved in more than 170 lanes, including new next-day service between central Michigan and points in Illinois, Indiana, Iowa and Wisconsin. Additionally, service lanes between central Michigan and several points across the continental U.S. and points in Hawaii were improved by one day. FedEx Freight has scheduled more than 1,600 similar lane enhancements for 2009.
The FedEx Freight dock and linehaul planning system allows individual service centers to manage all shipments with up-to-the-minute visibility.Coupled with the company's dock computer system, which controls dock routing and freight handling efficiency, service centers can meet strictly scheduled pickup and delivery times to ensure reliable movement of freight within the company's transportation network.
Reduced transit times also improve FedEx Freight's efficiencies by decreasing diesel fuel consumption and equipment use, which indirectly benefits customers while affirming the FedEx commitment to environmental responsibility.
About FedEx Freight
Within FedEx Corp., the FedEx Freight Segment had annual revenues of $4.9 billion in fiscal year 2008. With corporate offices in Memphis, Tenn., the Segment includes FedEx Freight, a leading U.S. provider of regional LTL freight services; FedEx National LTL, a leading U.S. provider of long-haul LTL services; FedEx Freight Canada, an LTL operating company serving most points in Canada; FedEx Custom Critical, North America's largest time-specific, critical shipment carrier; and Caribbean Transportation Services, the leading provider of airfreight forwarding services between the United States and Puerto Rico. For more information, visit the FedEx web site, fedex.com.
About FedEx Corp.
FedEx Corp. (NYSE:FDX) provides customers and businesses worldwide with a broad portfolio of transportation, e-commerce and business services. With annual revenues of $39 billion, the company offers integrated business applications through operating companies competing collectively and managed collaboratively, under the respected FedEx brand. Consistently ranked among the world's most admired and trusted employers, FedEx inspires its more than 290,000 employees and contractors to remain "absolutely, positively" focused on safety, the highest ethical and professional standards and the needs of their customers and communities. For more information, visit news.fedex.com.