FedEx Express Breaks Ground on Its Largest Solar Facility and First Outside the U.S.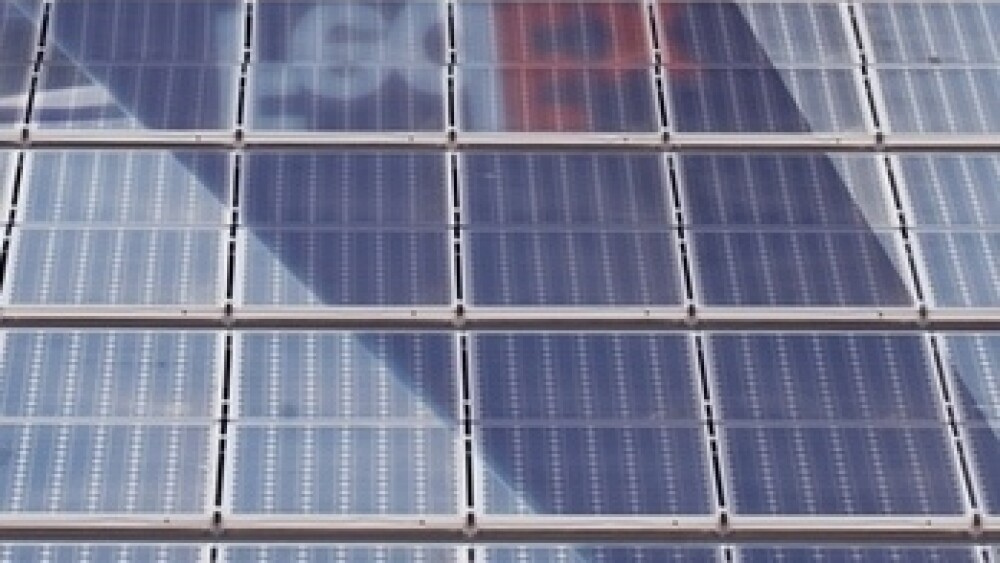 FedEx Express, a subsidiary of FedEx Corp. (NYSE: FDX), today broke ground on its largest solar facility and first outside the U.S., when it began construction of its new Central and Eastern European gateway at the Cologne/Bonn, Germany, airport. The hub is slated for completion in 2010.

"Moving to Cologne enables FedEx to plan effectively for the future," said Robert W. Elliott, president, Europe, Middle East, Africa and Indian subcontinent, FedEx Express. "With the availability of space to expand and more flexible night flight regulations, we have found innovative and practical solutions to meet the needs of our customers worldwide."

The facility will be equipped with new ramp, freight and sort facilities with a fully-automated sort system that will cover a floor space of approximately 50,000 square meters. FedEx opted to build its new hub in Cologne because of the region's excellent freight transport infrastructure and the central location of the airport within Germany and Europe.

In addition, the Cologne hub installation will be a 1.4-megawatt (MW) solar power system and will generate approximately 1.3 gigawatt hours of electricity per year"equivalent to the annual consumption of 370 households. Solar panels, fitted to the roof of the new ramp and sort facilities, will cover a total surface area of 16,000 square meters.

"On-site renewable energy generation has been extremely efficient and successful for FedEx, and we are continuously looking for new investments," said Mitch Jackson, director of environmental affairs and sustainability. "The solar-energy installation at the Cologne hub will nearly double FedEx's use of on-site solar energy."

The Cologne hub solar installation joins a growing list of FedEx on-site renewable energy investments. In August 2005, FedEx flipped the switch on a solar-electric system at its regional hub in Oakland, then California's largest such rooftop system. In its first three years, it has provided more than three million kilowatt-hours (kWh) of clean energy, avoiding the release of more than 1,000 tons of carbon dioxide emissions. The system can provide approximately 20 percent of the facility's total electricity needs and can meet 80 percent of its peak load demand.

Most recently FedEx Freight completed the installation of solar-electric systems, supplied by BP Solar, at facilities in Whittier and Fontana, California. The three California systems generate 1.5 megawatts (MW) of clean energy, avoiding the release of 2.9 million pounds of CO2 emissions each year.

In Europe, FedEx's use of on-site renewable energy expands beyond solar. In Geneva, Switzerland, a FedEx station uses a system of pipes running deep into the ground to warm the building's air in winter and cool it in summer. The system reduces the facility's reliance on gas for heating or freon for cooling and therefore, requires less energy to operate.

About FedEx Express

FedEx Express is the world's largest express transportation company, providing fast and reliable delivery to more than 220 countries and territories. FedEx Express uses a global air-and-ground network to speed delivery of time-sensitive shipments, by a definite time and date with a money-back guarantee.

About FedEx Corp.

FedEx Corp. (NYSE:FDX) provides customers and businesses worldwide with a broad portfolio of transportation, e-commerce and business services. With annual revenues of $39 billion, the company offers integrated business applications through operating companies competing collectively and managed collaboratively, under the respected FedEx brand. Consistently ranked among the world's most admired and trusted employers, FedEx inspires its more than 290,000 employees and contractors to remain "absolutely, positively" focused on safety, the highest ethical and professional standards and the needs of their customers and communities. For more information, visit the FedEx newsroom.