FedEx Everyday Hero: Jay McMullin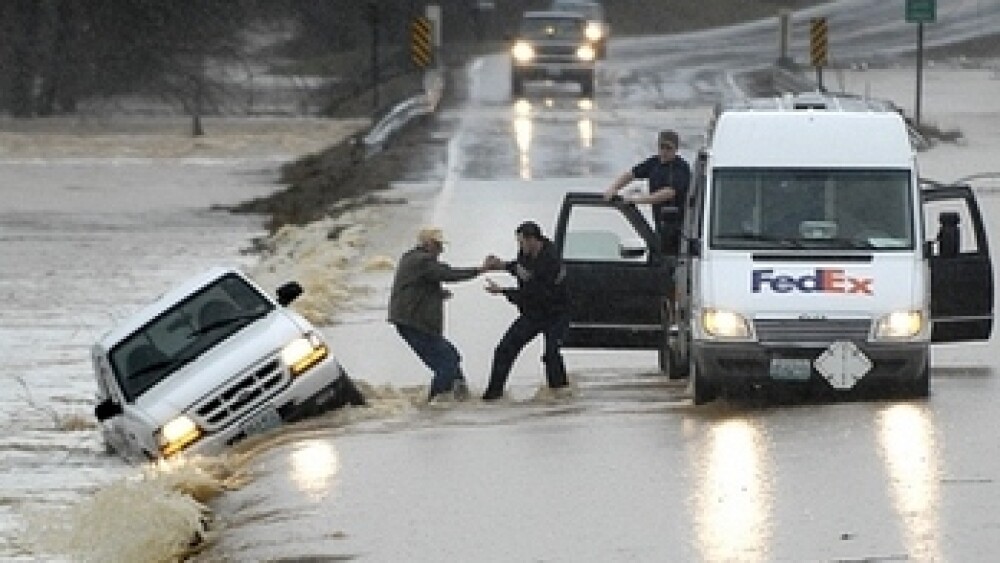 FedEx Express courier Jay McMullin recently made the quick decision to help a fellow motorist in need. He has made the company very proud for his courageous action. Mr. McMullin issued the following statement:

"The response to the photo of Odell Bunch's rescue has been humbling and overwhelming. I sincerely appreciate the kind notes, email, phone calls and general interest in my well-being. While I am honored by the attention, I only did what any of my fellow FedEx co-workers would have done."
Watch a sequence of still images of FedEx driver Jay McMullin helping Odell Bunch from his swept away vehicle,
click here. (Courtesy of the Southeast Missourian.)

If you care to leave messages for Jay, email us.