FedEx Earns Top Ten Spot on FORTUNE's World's Most Admired Companies List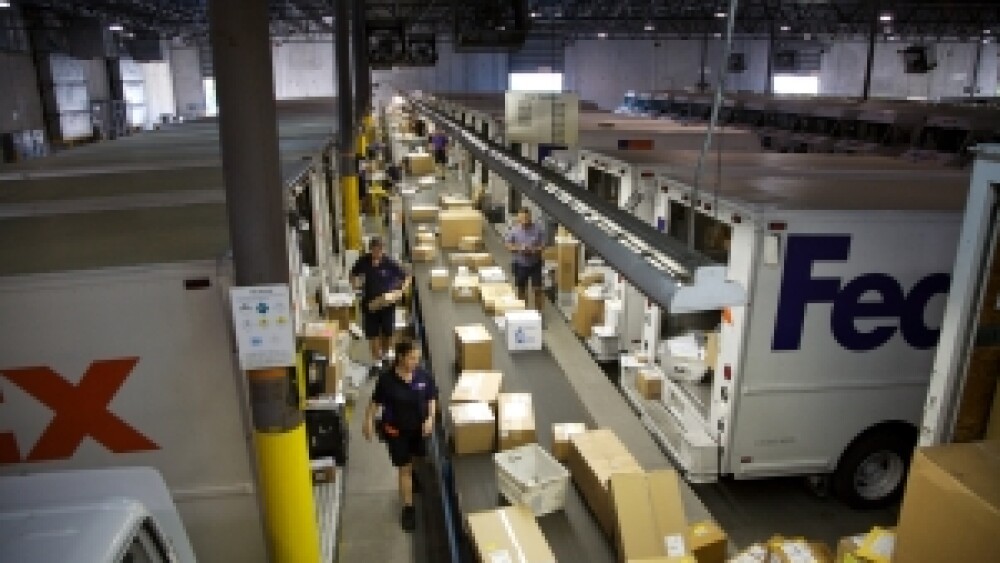 MEMPHIS, Tenn., Mar. 3, 2011—FedEx Corp. (NYSE: FDX) is once again among the world's most admired companies, according to a survey published in FORTUNE magazine.

The annual "World's Most Admired Companies" report released today listed FedEx as the #8 ranked company, up five positions from the organization's rank in 2010. The survey measures nine attributes related to financial performance and corporate reputation.

"Recognition on the FORTUNE Most Admired Companies list is evidence of our team members' hard work and commitment to helping the business emerge from the economic downturn stronger than ever," said Frederick W. Smith, chairman, president and chief executive officer, FedEx Corp. "We credit this year's performance to our 285,000 FedEx team members worldwide who enable our company's success by delivering outstanding experiences every day."

Since 2001, FedEx has ranked among the top 20 in the FORTUNE Most Admired Companies list. FedEx also earned accolades for its reputation and culture among numerous regional rankings throughout the world and was recently named one of the "Best Companies for Leadership" by the Hay Group.
Survey Methodology
The Most Admired list is the definitive report card on corporate reputations. FORTUNE'S survey partners at Hay Group started with approximately 1,400 companies: the Fortune 1,000 -- the 1,000 largest U.S. companies ranked by revenue; non-U.S. companies in Fortune's Global 500 database with revenue of $10 billion or more; and the top foreign companies operating in the U.S.

They then sorted the companies by industry and selected the 15 largest for each international industry and the 10 largest for each U.S. industry. A total of 673 companies from 32 countries were surveyed. To create the 57 industry lists, Hay asked executives, directors, and analysts to rate companies in their own industry on nine criteria, from investment value to social responsibility. This year only the best are listed in the magazine: A company's score must rank in the top half of its industry survey. Online, all companies' results are displayed.

To arrive at the top 50 Most Admired Companies overall, the Hay Group asked 4,100 executives, directors, and securities analysts who had responded to the industry surveys to select the 10 companies they admired most. They chose from a list made up of the companies that ranked in the top 25% in last year's surveys, plus those that finished in the top 20% of their industry. Anyone could vote for any company in any industry.
About FedEx Corp.
FedEx Corp. (NYSE: FDX) provides customers and businesses worldwide with a broad portfolio of transportation, e-commerce and business services. With annual revenues of $37 billion, the company offers integrated business applications through operating companies competing collectively and managed collaboratively, under the respected FedEx brand. Consistently ranked among the world's most admired and trusted employers, FedEx inspires its more than 285,000 team members to remain "absolutely, positively" focused on safety, the highest ethical and professional standards and the needs of their customers and communities. For more information, visit news.fedex.com.