FedEx Delivers for Millions of Moms this Mother's Day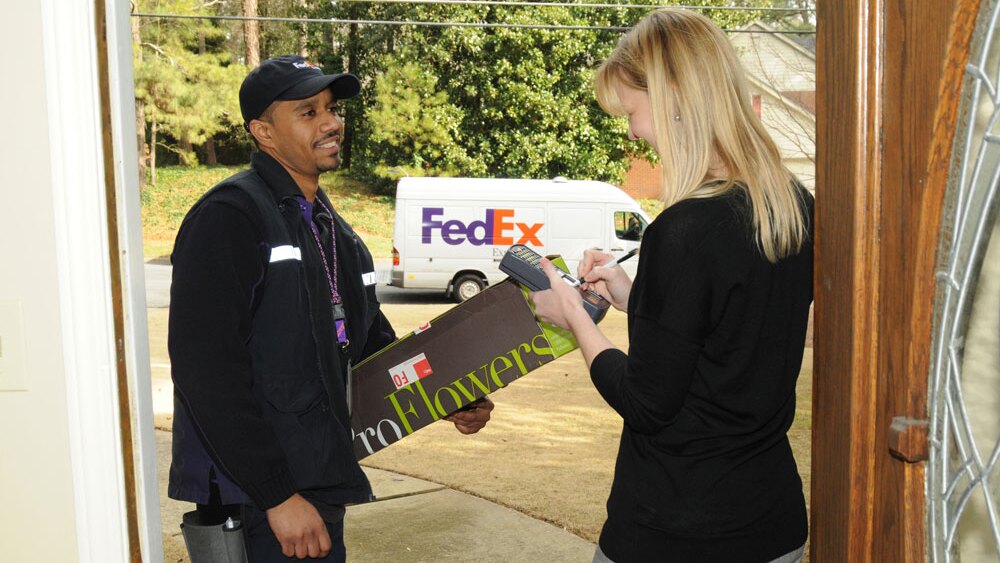 MEMPHIS, Tenn., May 8, 2013—With Mother's Day just a few days away, FedEx makes it easy to celebrate mom. According to the National Retail Federation, almost 30% of consumers plan to purchase their Mother's Day gifts online this year. And whether shoppers plan ahead or wait until the very last minute, FedEx has a shipping solution to secure their place as mom's favorite.
More than two million e-commerce shipments containing fresh flower bouquets, hand dipped chocolates and other Mother's Day gifts will be delivered by FedEx to moms around the U.S. between May 6 and May 12, with large numbers of shipments being sorted in Memphis, Indianapolis, Oakland and Newark. More than one million of these shipments will travel through the FedEx Ground network.
FedEx Express is again teaming up with ProFlowers (www.proflowers.com) and Shari's Berries (www.berries.com) to deliver flowers and gifts on Mother's Day itself—Sunday, May 12. This is the fourth year that last-minute shoppers can order from special collections of fresh flowers and dipped strawberries at ProFlowers.com and Berries.com on Saturday, May 11 for delivery on Sunday, May 12. This exclusive arrangement makes FedEx the only nationwide delivery company delivering flowers and other gifts to moms on Mother's Day Sunday.
FedEx offers a wide variety of shipping solutions for gift-givers still looking to send a special present to mom. Procrastinators can ship their gifts as late as Friday, May 10 using FedEx Priority Overnight® and FedEx Standard Overnight® services for delivery in time for mom's special day. And for those who truly wait until the last minute, FedEx SameDay® and FedEx SameDay® City services will have Mother's Day gifts at her door on the same day it is shipped. FedEx Home Delivery® offers evening and appointment delivery services, making it more convenient for moms to be home to receive their Mother's Day gifts. Further, moms can use FedEx Delivery ManagerSM to schedule dates, locations and times of delivery so they won't have to spend time waiting around for their gifts to arrive.
For shoppers who have spent time selecting or making the perfect gift, FedEx Office will pack it for you so mom's gift gets the protection it deserves. FedEx Office team members specially trained in packing services have the tools to get Mother's Day gifts expertly boxed up and shipped out, backed by our money-back guarantee.
FedEx makes it easy and convenient to thank mom. With all of these shipping options and gift ideas, there are no excuses for forgetting Mother's Day. And whether customers have already shipped their gifts or plan to log on Saturday morning to order a bouquet, don't forget to celebrate mom on Sunday.