FedEx Corp. Donates $1 Million to Teach for America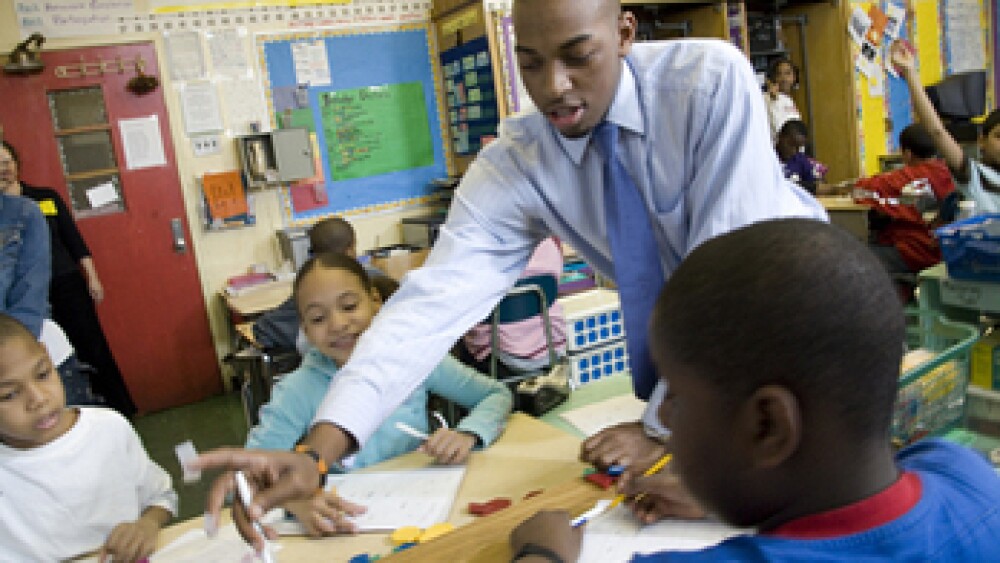 FedEx Corp. today awarded a four-year grant totaling $1 million to Teach For America to support its goals to grow in scale and diversity. Teach For America is the national corps of top college graduates who commit two years to teach in urban and rural public schools and become lifelong leaders in expanding educational opportunity for all children.

Socioeconomic challenges in low-income communities—such as inadequate housing, healthcare, and preschool opportunities—limit children's educational prospects: Only half of the 13 million U.S. children growing up in poverty will graduate from high school. Children of color, who are three times as likely to grow up in low-income and under-resourced communities, are disproportionately affected by this educational inequity. Yet Teach For America teachers see evidence every day, in classrooms across the country, that when students in low-income communities are given the educational opportunities they deserve, they excel.

At the same time, Teach For America finds it is most effective when its corps members reflect the communities in which they serve. Under its ambitious 2010 growth plan, Teach For America aims to place an increasingly diverse corps of 7,500 talented teachers dedicated to impacting the academic outcomes of some 700,000 students in 33 regions across the U.S. This growth plan calls for people of color to comprise at least 33 percent of the corps by 2010.

"Teach For America has always been committed to recruiting and fostering a corps that is diverse in every aspect and reflective of the communities we serve," said Michelle Bullock, vice president of diversity and inclusiveness at Teach For America. "This inclusiveness has been a primary objective for us from the beginning and remains to be an essential element of our future growth and success. As we get closer to reaching our 2010 goals, we are pleased to have the support of corporations like FedEx, who recognize the value of an organization that is committed to ethnic, cultural, and socioeconomic diversity."

Today's award is the first installment in FedEx's $1 million grant in support of Teach For America's diversity recruitment and growth efforts. FedEx will distribute the remaining funds over the next four years. A key factor in the FedEx success story has been maintaining a work environment where respect for all persons is a fundamental value. Founded on a people-first philosophy, the company's commitment to diversity and inclusiveness is evident in hiring, training, and promotion practices; community outreach; and in the amount of business done with minority-led firms.

"FedEx is pleased to support Teach For America in its efforts to provide students of diverse backgrounds with a solid education that will reward them and their communities for a lifetime," said Rose Flenorl, global manager of Social Responsibility and Ethnic Outreach at FedEx. "Our investment will help Teach For America achieve its diversity outreach goals over the next four years."