FedEx Awards $120,500 to Top Ten Winners of its Sixth Annual Small Business Grant Contest
Rumi Spice Wins Grand Prize of $25,000, Plus $7,500 in FedEx Office Services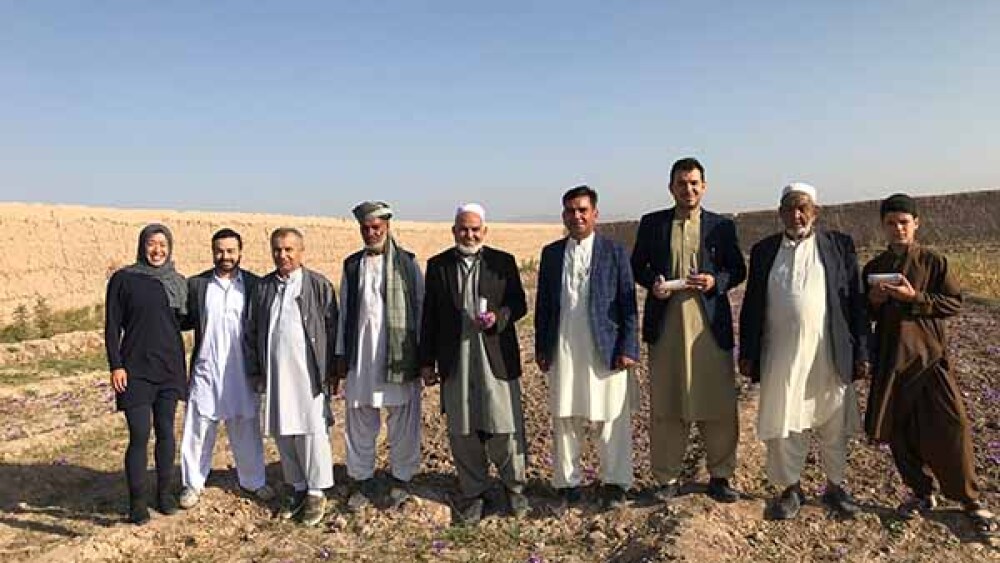 MEMPHIS, Tenn., April 24, 2018 — FedEx announced today that Rumi Spice – a Chicago-based business that sources and brings to market premier saffron from the fields of Afghanistan – is the grand prize winner of its sixth annual FedEx Small Business Grant Contest. Rumi Spice will receive a $25,000 grant, plus $7,500 in FedEx Office® print and business services to help them continue to grow their business both in the U.S. and internationally.
"We had many qualified entries into the FedEx Small Business Grant Contest this year, but Rumi Spice really embodied what we look for in a grand prize winner," said Scott Harkins, senior vice president, Customer Channel Marketing at FedEx. "Not only did they see and pursue a viable business opportunity, but they have a demonstrated passion for connecting Afghanistan to the international marketplace. As a global company that connects people and possibilities around the world, FedEx appreciates this and we look forward to helping them take their business to the next level."
The idea for Rumi Spice was born after co-founders Kimberly Jung, Keith Alaniz and Emily Miller, all former Army officers who served in the military in Afghanistan, connected with international tax attorney Carol Wang of the Afghan Rural Enterprise Development Program. They all saw the need to provide alternatives to opium farming and felt the only way to a sustainable future was through economic empowerment of the Afghan people. Since 2014, when it was founded as part of a startup program at Harvard Business School where Kimberly and Emily were students, the company has been working with rural Afghan farmers to grow and harvest top-quality, sustainably-farmed saffron. More than 1,900 Afghan women then work to hand-process the saffron during the five-week harvest season each year. Finally, the saffron is shipped to Rumi Spice in Chicago where it is packaged and sent to Michelin star restaurants and consumers all over the U.S.
The Rumi team, which aims to bring people together through food, is committed to empowering Afghan women and bolstering the Afghan economy by reinvesting in the local community, ultimately promoting peace and stability in this war-torn country.
"We are very excited to have been named the grand prize winner of the 2018 FedEx Small Business Grant contest," said Kimberly Jung, CEO of Rumi Spice. "This grant will not only help us improve our supply chain logistics as we transport saffron out of Afghanistan, but it will help build a sustainable future for peace through the economic empowerment of rural farmers across the country."
In addition to the grand prize, FedEx also awarded Drop Water of Menlo Park, Calif., $15,000, plus $5,000 in FedEx Office services. The following eight businesses received $7,500 grants and $1,000 in FedEx Office services, as well:

"It's an honor to award our print and business services to this year's FedEx Small Business Grant Contest winners," said Tracy Brightman, senior vice president of Human Resources and Communications for FedEx Office. "While these entrepreneurs are a driving force in the success of our economy, they're also giving back to their local communities and we're proud to fuel their contributions."
The 2018 contest garnered more than 7,800 entries from candidates across the United States and more than 660,000 votes. Since its launch in 2013, more than 21,000 small businesses have entered the contest in the United States alone. The contest has now grown from one country to eleven countries and the grant pool for the U.S. contest has grown from $50,000 to more than $120,000 in total prizes.