FedEx Anticipates Another Record Peak Holiday Shipping Season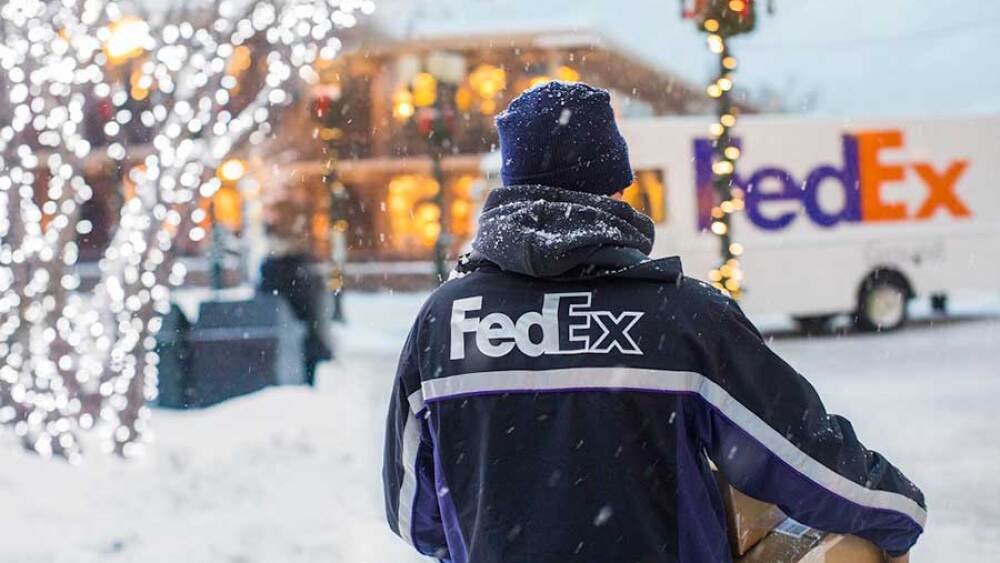 FedEx expects once again to see a record number of packages traverse our company's global network over the 2017 peak holiday shipping season. For the total season, we expect volume between 380-400 million packages. Changing market dynamics related to the growth of e-commerce are expected to once again drive the highest surges in demand on Mondays, and FedEx is expecting three Mondays during peak to more than double our average daily volume. With more than 400,000 dedicated team members, the strength and reach of our global network, and a significant investment in our facilities and fleet, we are well-positioned to meet this record demand and look forward to helping deliver the holidays for our customers around the world.

Is this a record for FedEx?
Yes, we are anticipating another record-breaking Peak season.

Why Mondays?

The rapid growth of e-commerce has driven significant shifts in demand over the past several years.
Beyond just the dramatic rise in volume, there are other shifting industry dynamics.



Holiday promotions and buying patterns have increasingly shifted, resulting in heavy demand for package delivery on Mondays during peak.

The intensity for demand on Monday has accelerated in recent years as more and more retail locations have started serving as fulfillment centers for e-commerce orders.
What measures has the company taken to prepare for this influx of volume?


We are investing in our network to make sure we're ready.

People: Adding more than 50,000 positions leading up to this peak season.

Facilities / Automation: Forecasting a $1.5 billion capital expenditure in FedEx Ground.




Added one new FedEx Ground hub and expanded two existing hubs since last peak.

Engineered our networks to accommodate the continued rise in demand for larger, heavier packages, including 15 non-conveyable annexes to handle those packages that will not fit on our sortation equipment

Aircraft: Added a total of 195 more reliable and efficient aircraft since the inception of our fleet modernization program and added Enhanced Vision Systems to 270 aircraft, which helps pilots land in low visibility condition and mitigate potential weather delays.
What will be the impact of Christmas Eve being on Sunday? Are higher package volumes projected?

As the demand of e-commerce grows, FedEx is committed to help ensure management of shipment capacity and to meet the service level our customers have come to expect.
As a further commitment to delivering outstanding service, and in recognition of Christmas Eve falling on Sunday this year, we have adjusted some service commitments for shipments tendered the week of Christmas:



FedEx Express and FedEx Ground will not be delivering on Sunday, Dec. 24 (Christmas Eve) or Monday, Dec. 25 (Christmas Day).

FedEx Office locations will close by 6:00 PM on Sunday, Dec. 24 (Christmas Eve).

Many Walgreens and other retail locations that are participating in the FedEx Onsite network will be open on Christmas Day, so packages that were delivered to these locations in advance can be picked up on Christmas Day.

All service adjustments have already been communicated to customers as part of extensive planning and collaboration to meet customer needs and enable outstanding service across the FedEx portfolio throughout Peak.
Are there any new shipping options you're offering this holiday season?

FedEx Onsite is a U.S. network of alternate delivery locations, born out of our customers' telling us they want more choices for package delivery and drop off. Customers can ship or pick up packages from locations in their neighborhoods on their schedules.
FedEx Onsite locations include some Albertsons and Kroger grocery stores, as well as FedEx Authorized Ship Centers, as well as nearly 8,000 Walgreens locations across the country. With this new option, 80 percent of the U.S. population will be within nine minutes of a FedEx hold location. For more info: http://www.fedex.com/us/onsite/index.html
The FedEx Delivery Manager mobile app can help customers coordinate their deliveries during the busy holiday season. Customers can choose where a package is delivered and when, redirect it to a FedEx Onsite location, or even leave instructions for their courier. For more: https://www.fedex.com/apps/fdmenrollment/?locale=en_US
In addition, FedEx Fulfillment is the latest e-commerce fulfillment solution from FedEx Supply Chain. Geared toward small and medium-sized businesses, FedEx Fulfillment offers an all-in-one supply chain powered by an easy-to use online platform that manages product networks. The service gives small and medium-sized businesses access to a logistics network that helps achieve profitable, scalable growth.