FedEx Announces Fivefold Increase in Daily Capacity Between Vietnam and Global Markets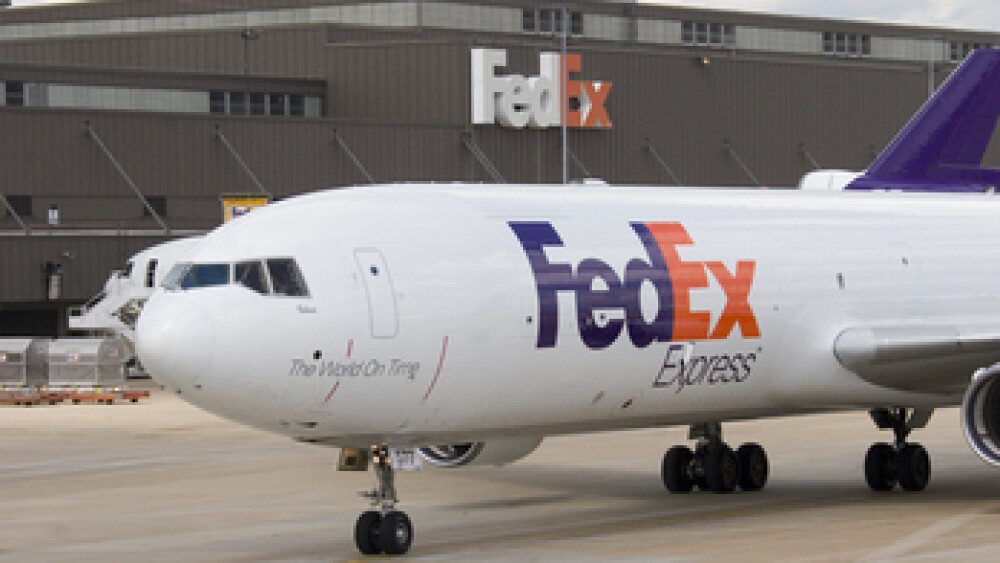 MEMPHIS, Sept. 24, 2008 – FedEx Express, a subsidiary of FedEx Corp. (NYSE: FDX) and the world's largest express transportation company, today announced it had launched a new Airbus A310 flight service to Vietnam to meet the country's increasing demand for reliable time-definite express services. The new service increases FedEx capacity into and out of the country fivefold, to more than 30,000kg per day.
As a result of the new service, customers also enjoy an improvement in transit times into and out of the capital, Hanoi, of one day, and can take advantage of the best delivery and cut-off times available in the city. Customer cut-off and transit times out of Ho Chi Minh City are unchanged.
"Expanding our offering in Vietnam is an important part of the FedEx international business strategy and our new service launch demonstrates an ongoing commitment to this growing market," said Rajesh Subramaniam, senior vice president, International Marketing, FedEx Services. "By investing in infrastructure and systems to build trade opportunities both to and from Vietnam, FedEx can fill a distinct need for more robust connectivity from Vietnam to the rest of the world, while delivering better service to our customers and enhancing the country's global competitiveness."'
Local businesses in Vietnam that ship internationally, and customers globally with commercial ties to Vietnam, will benefit from the comprehensive FedEx portfolio of services in the country. The service enhancement applies to all FedEx International Priority and FedEx International Economy shipments that are destined for addresses in Asia, Europe and the U.S.
Since FedEx first established operations in Vietnam in 1994, the company has worked to support the country's efforts to become a key export market. With a healthy economic growth rate of 8.5% , Vietnam's exports rose more than 20% to US$48 billion in 2007. According to an estimate by the Ministry of Finance of Vietnam, the country will see an export turnover of US$58.6 billion in 2008, or a year-on-year increase of 22%.
"The transformation of Vietnam's economy over the last fifteen years has seen Vietnam emerge as a powerful economic force in this region," said David L. Cunningham Jr., president, Asia Pacific, FedEx Express. "This service enhancement reinforces the FedEx commitment to provide greater access for customers doing business in and with Vietnam. "
The upgraded Vietnam service also strengthens the FedEx AsiaOne Network, which connects 19 key Asian cities with more than 400 intra-Asia flights each week. The network is interconnected with FedEx global network – covering North and South America, the Middle East, Africa and Europe.
About FedEx Express
FedEx Express is the world's largest express transportation company, providing fast and reliable delivery to more than 220 countries and territories. FedEx Express uses a global air-and-ground network to speed delivery of time-sensitive shipments, by a definite time and date with a money-back guarantee*.
About FedEx Corp.
FedEx Corp. (NYSE: FDX) provides customers and businesses worldwide with a broad portfolio of transportation, e-commerce and business services. With annual revenues of $39 billion, the company offers integrated business applications through operating companies competing collectively and managed collaboratively, under the respected FedEx brand. Consistently ranked among the world's most admired and trusted employers, FedEx inspires its more than 290,000 employees and contractors to remain "absolutely, positively" focused on safety, the highest ethical and professional standards and the needs of their customers and communities. For more information, visit news.fedex.com.
___________________________________
The World Bank's overview on Vietnam, June 2008.
Vietnam's Ministry of Finance, May 2008.
Vietnam's Ministry of Finance, May 2008.
*Subject to relevant terms and conditions.