FedEx Absolutely, Positively Celebrates 35th Anniversary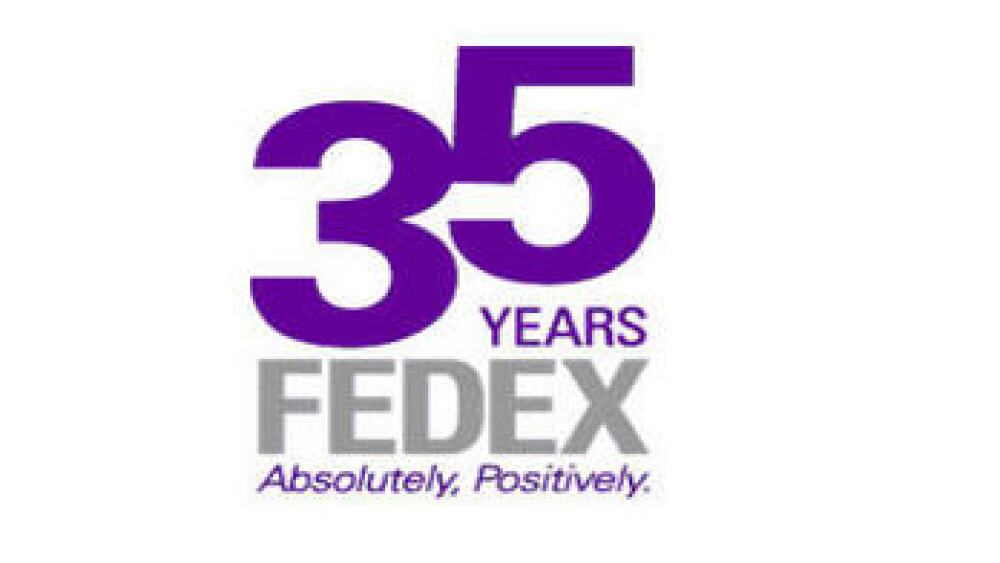 April 17, 2008 marks the 35th anniversary for FedEx. On April 17, 1973 Federal Express launched its first night of operations sorting 186 packages to 25 cities.

FedEx has blossomed into one of the world's most recognized and respected brands, with $37 billion in annual revenue and a workforce of 290,000 worldwide. What makes FedEx stand out, though, is the "absolutely, positively" zeal for service our team members demonstrate on a daily basis. Whether they're finding creative ways to solve a problem or going out of their way to deliver a package on time, the everyday heroes who work at FedEx are responsible for the company achieving the highest customer loyalty rating in the industry.

Our unique brand of speed, connectivity and reliability has enabled our customers to grow and prosper. As economies around the world have become more interdependent, FedEx has been at the center of it all, helping to build a thriving marketplace and giving our people opportunities to learn, grow and move up.

Today, FedEx is proud to be recognized as one of the world's most admired companies. And, it's a source of honor and pride to be consistently recognized as a great place to work. That's why we look to the future with confidence and energy.