Cigna CEO David Cordani and FedEx CEO Frederick W. Smith Join Together to Highlight the Unique Value Veterans Bring to the Workforce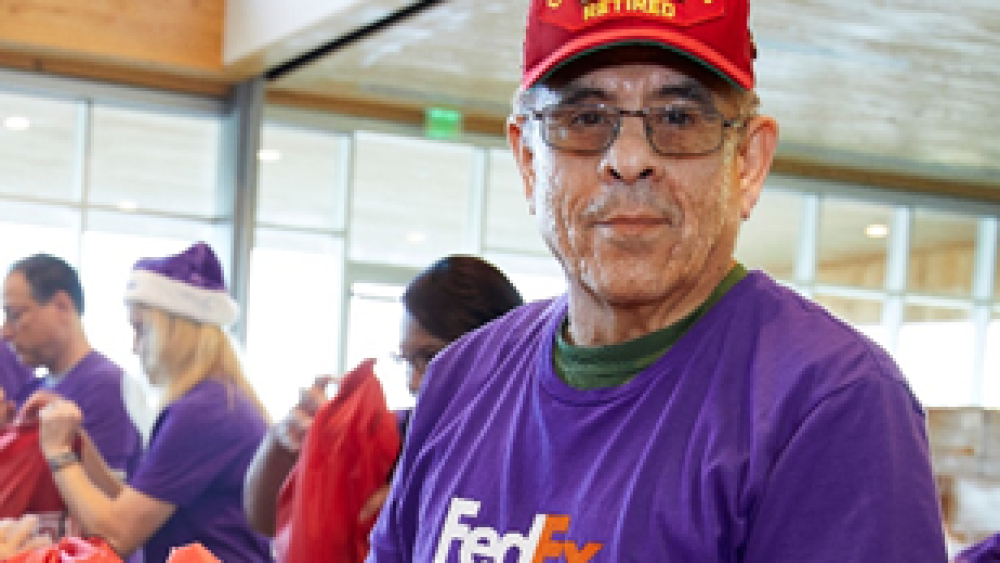 BLOOMFIELD, Conn. and MEMPHIS, Tenn., November 11, 2021 – Cigna Corporation Chief Executive Officer and President David Cordani and FedEx Corporation Chairman and Chief Executive Officer Frederick W. Smith have joined together to promote a powerful message within the business community: companies that intentionally recruit, hire, support and retain veterans will benefit from their unique skillsets and perspectives.
"Veterans have so much to offer the business world, and we believe that it's more important than ever that companies harness their talents," Cordani and Smith wrote in a co-authored article to honor Veterans Day. "As leaders, they know how to take care of their troops — creating teams that are skilled, informed, and motivated to achieve the mission. Veterans also enrich corporate cultures by bringing military values like honor, integrity and commitment to their work."
Cordani and Smith strongly recommend that other business leaders purposefully take steps to make their company an employer of choice, creating the type of organization where veterans want to spend their post-military careers. These steps include having specific initiatives dedicated to the recruitment and training of veterans, along with culture-based programming and community-building. Examples include creating Employee Resource Groups for military and service members, providing robust in-person and virtual resources to promote physical and mental well-being, and supporting active-duty and veteran community causes and philanthropies.
Both Cigna and FedEx are honored to be recognized by Military Times 2021 "Best for Vets" employer list, but more importantly, are proud and grateful to have so many colleagues who are veterans.
Smith is a U.S. Marine Corps veteran. Cordani has a longstanding commitment to supporting veterans and volunteers as a running guide for wounded veterans with the Achilles International Freedom Team.
To read and share Cordani and Smith's article, please visit Cigna's Newsroom or LinkedIn channel or the FedEx Newsroom or LinkedIn channel.
About Cigna Corporation
Cigna Corporation is a global health service company dedicated to improving the health, well-being and peace of mind of those we serve. Cigna delivers choice, predictability, affordability and access to quality care through integrated capabilities and connected, personalized solutions that advance whole person health. All products and services are provided exclusively by or through operating subsidiaries of Cigna Corporation, including Cigna Health and Life Insurance Company, Connecticut General Life Insurance Company, Evernorth companies or their affiliates and Express Scripts companies or their affiliates. Such products and services include an integrated suite of health services, such as medical, dental, behavioral health, pharmacy, vision, supplemental benefits and other related products.
Cigna maintains sales capability in over 30 countries and jurisdictions, and has more than 190 million customer relationships around the world. To learn more about Cigna®, including links to follow us on Facebook or Twitter, visit www.cigna.com.
About FedEx Corp
FedEx Corp. (NYSE: FDX) provides customers and businesses worldwide with a broad portfolio of transportation, e-commerce and business services. With annual revenue of $87 billion, the company offers integrated business solutions through operating companies competing collectively, operating collaboratively, and innovating digitally under the respected FedEx brand. Consistently ranked among the world's most admired and trusted employers, FedEx inspires its 560,000 team members to remain focused on safety, the highest ethical and professional standards and the needs of their customers and communities. FedEx is committed to connecting people and possibilities around the world responsibly and resourcefully, with a goal to achieve carbon-neutral operations by 2040. To learn more, please visit about.fedex.com.