Celebrating the Jimmy Fund Scooper Bowl® Across the Boston Network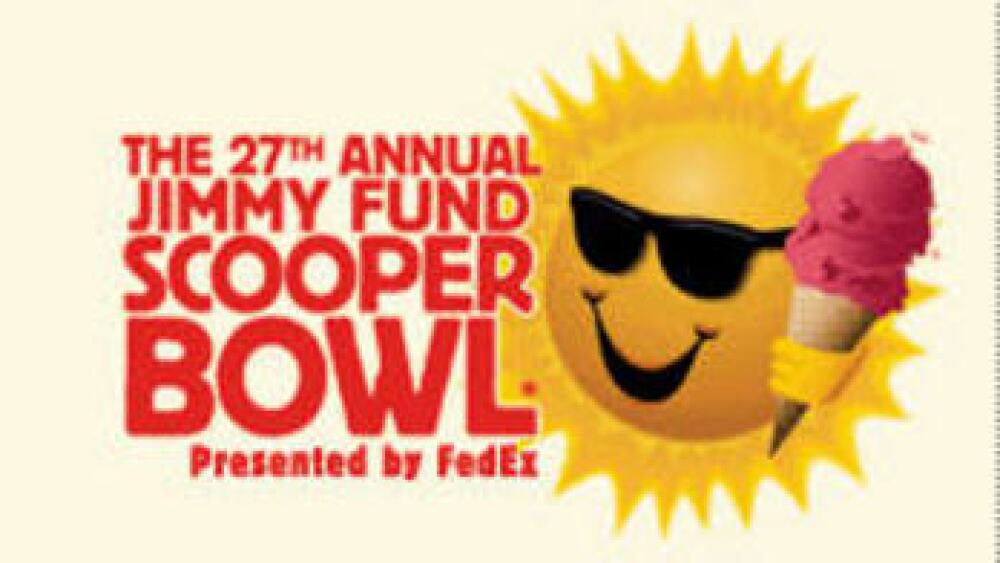 For the second consecutive year, FedEx is proud to make a special delivery as the presenting sponsor of the 27th annual Jimmy Fund Scooper Bowl — a three-day ice cream festival in Boston that benefits the Dana-Farber Cancer Institute.
This week, nearly 200 FedEx team members from across the Greater Boston community are volunteering to scoop more than 40 flavors of ice cream to deliver hope and support for cancer research and patient care. With the help of Scooper Bowl spokesperson Jerry Greenfield, co-founder of Ben & Jerry's Ice Cream, FedEx volunteers hope to dish enough ice cream to top last year's record of more than $345,000 raised.
To kick off the opening of Scooper Bowl, a ribbon-cutting ceremony will take place at Boston's City Hall Plaza on June 9. Reggie Barrows, 18-year veteran FedEx Express courier, and his family will participate in the ceremony, which has special meaning for him and his family. One of his daughters was diagnosed with leukemia when she was three years old and was treated and cared for at Dana-Farber Cancer Institute. Today, she is a healthy young lady excited to take part in the fun and festivities with her family at the Scooper Bowl.
Notable Bostonians also taking part in the opening ceremony and festival include: Mayor of Boston, Thomas Menino; former Red Sox player, Johnny Pesky; chairman of the Jimmy Fund and former Red Sox player, Mike Andrews; Scooper Bowl founder, Don White; and a patient representative from the Jimmy Fund Clinic.
With a special delivery of ice cream treats, FedEx volunteers will also deliver a taste of Scooper Bowl to the patients and staff of the Jimmy Fund Clinic — bringing the festival from City Hall Plaza directly to them.
About the Jimmy Fund
Founded in 1948, the Jimmy Fund has been an official charity of the Boston Red Sox since 1953. It supports the fight against cancer at Boston's Dana-Farber Cancer Institute, which is a leading cancer research and care center for adults and children. Unrestricted support from the Jimmy Fund is an integral part of Mission Possible: The Dana-Farber Campaign to Conquer Cancer, a $1 billion capital campaign to accelerate cancer research, speed development of life-saving therapies, and expand the Institute's signature patient- and family-centered care.
For more information about the Jimmy Fund Scooper Bowl, presented by FedEx, please go to http://www.jimmyfund.org/eve/event/scooper-bowl/default.html.